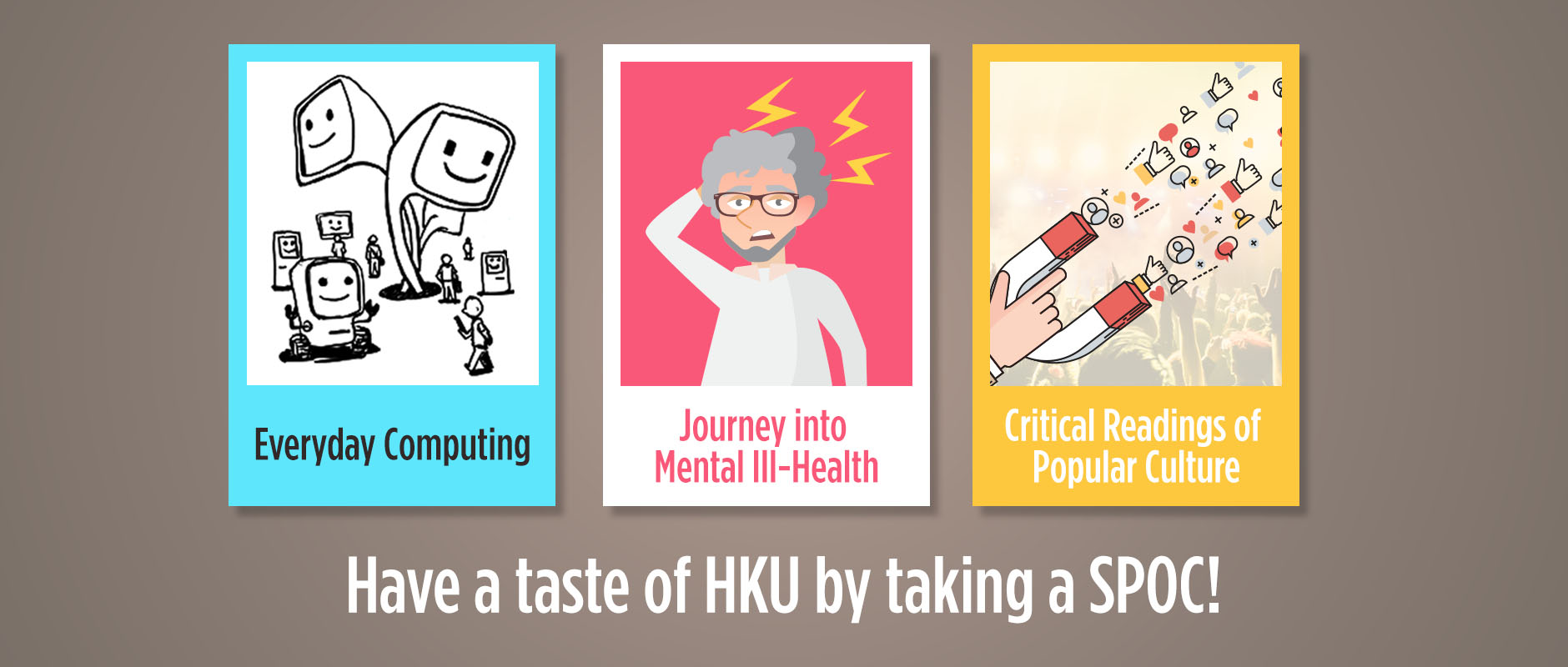 Are you a prospective university student? Have you thought of what major you want to study in the future? Interest and ability are two key factors to consider in choosing your university major. Yet, how can you really visualize how classes in universities are like just by reading a bunch of colourful prospectus, giving only factual and static information of the courses?
Worry not! Our Small Private Online Courses (SPOCs) are here to give you a real taste of university courses which will help you make a better informed choice.
HKU is now providing three SPOCs taught by our very own Professors and lecturers:
Now on Offer: Critical Readings of Popular Culture
Registration
Register for this course at http://bit.ly/hku_spoc and get a taste of your university life to-be!
The course begins on 2 December, 2016. Registration is open until 16 December, 2016.

About the course
This four-module online course is designed to help you take a fresh, critical look at what seems familiar and ordinary. By drawing on various theories and analytical tools, you will become a sharp decoder of hidden messages in entertainment media.
Throughout this course, we will examine the following genres and topics:
Commercials: How do producers use film to convey the meaning they want to make?
Movies: What is the secret to Hollywood success?
TV dramas: Why are Korean TV Dramas so popular?
Print advertisements: Did you ever buy something because of an attractive advertisement? Why did you do that?
Assessment criteria for certificates
A Certificate of Completion will be issued upon completing the following tasks:
Attempt all quizzes in the course, and get at least 60% correct.
Participate in discussion forum by posting at least 1 meaningful post.
Submit the final assignment before

2nd Jan, 2017, 23:59

.
A Certificate of Excellence will be awarded to learners who get higher than 80% correct of the quizzes, and receive a Grade A for the final assignment. More details about the final assignment will be introduced during the course.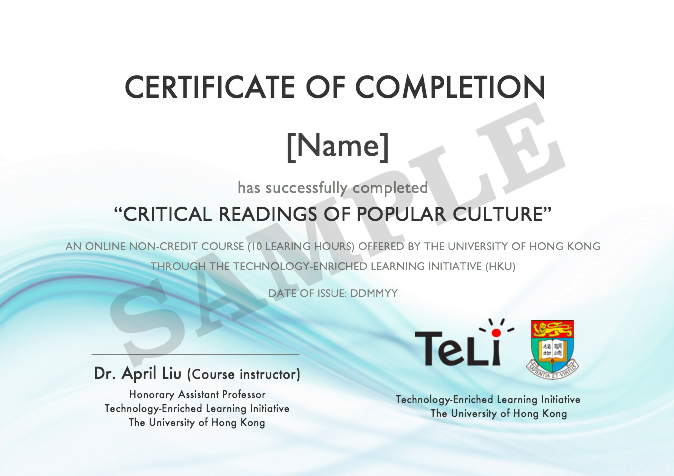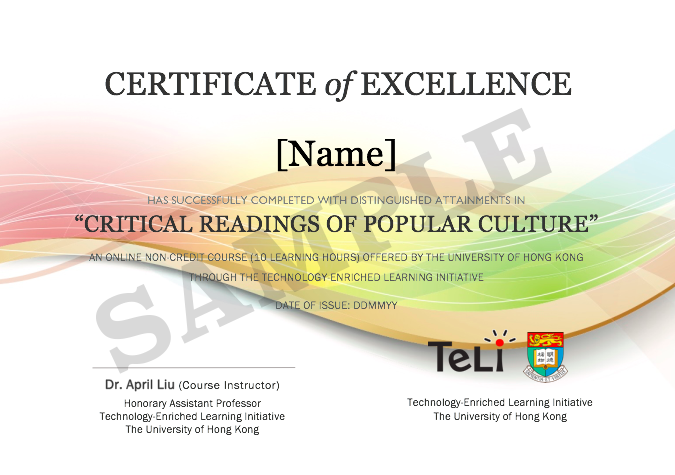 Stay tuned for these upcoming SPOCs:
Everyday Computing
Are computers outsmarting human beings? This course will help you to develop a "computational" mindset to analyze and formulate solutions for problems encountered in everyday life. We will investigate into how these problems are related to the Internet and the impact of computing technologies to humankind.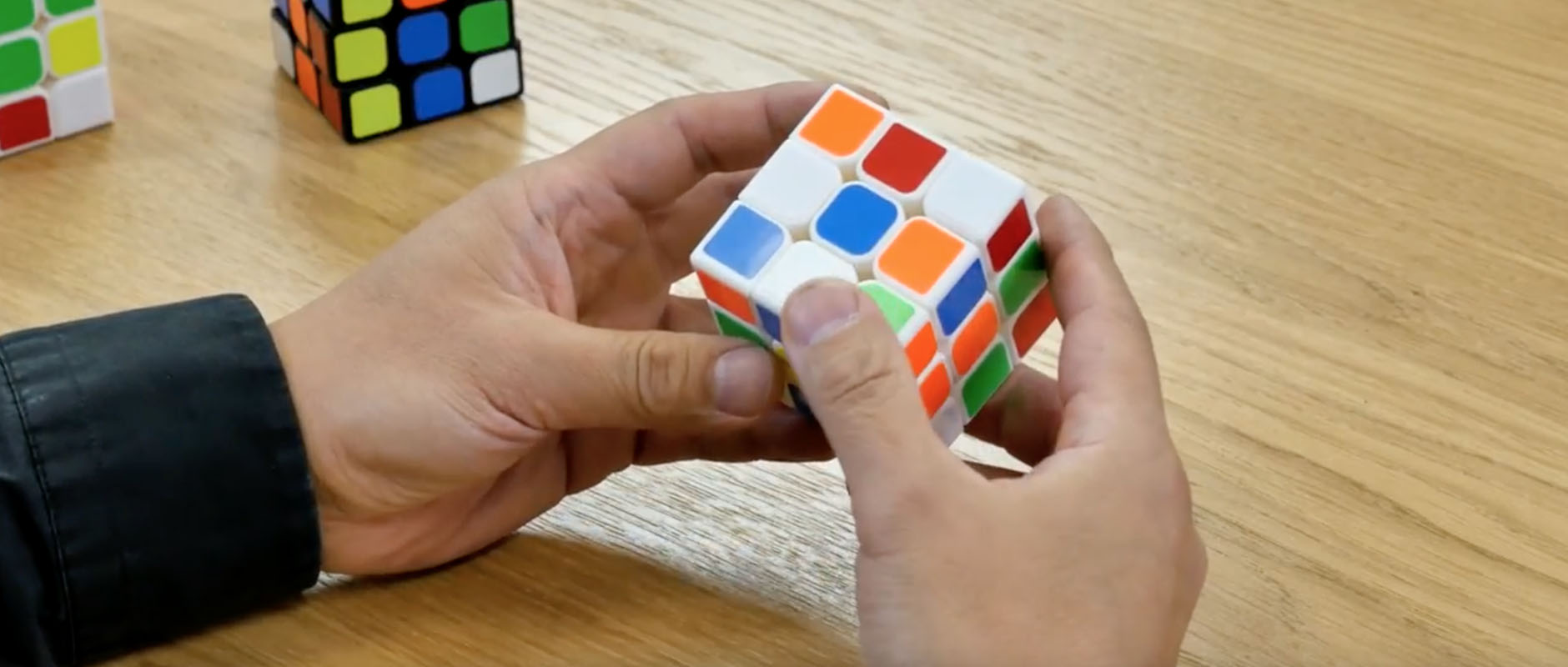 Journey into Mental Ill-Health
Mental illness is often portrayed by mass media as a threat. This is hardly the complete story. With the use of experiential exercises, case studies, and film viewing, this course will guide you to understand more about mental health issues through reflecting on your daily life and learn to co-inhabit with people with mental illness.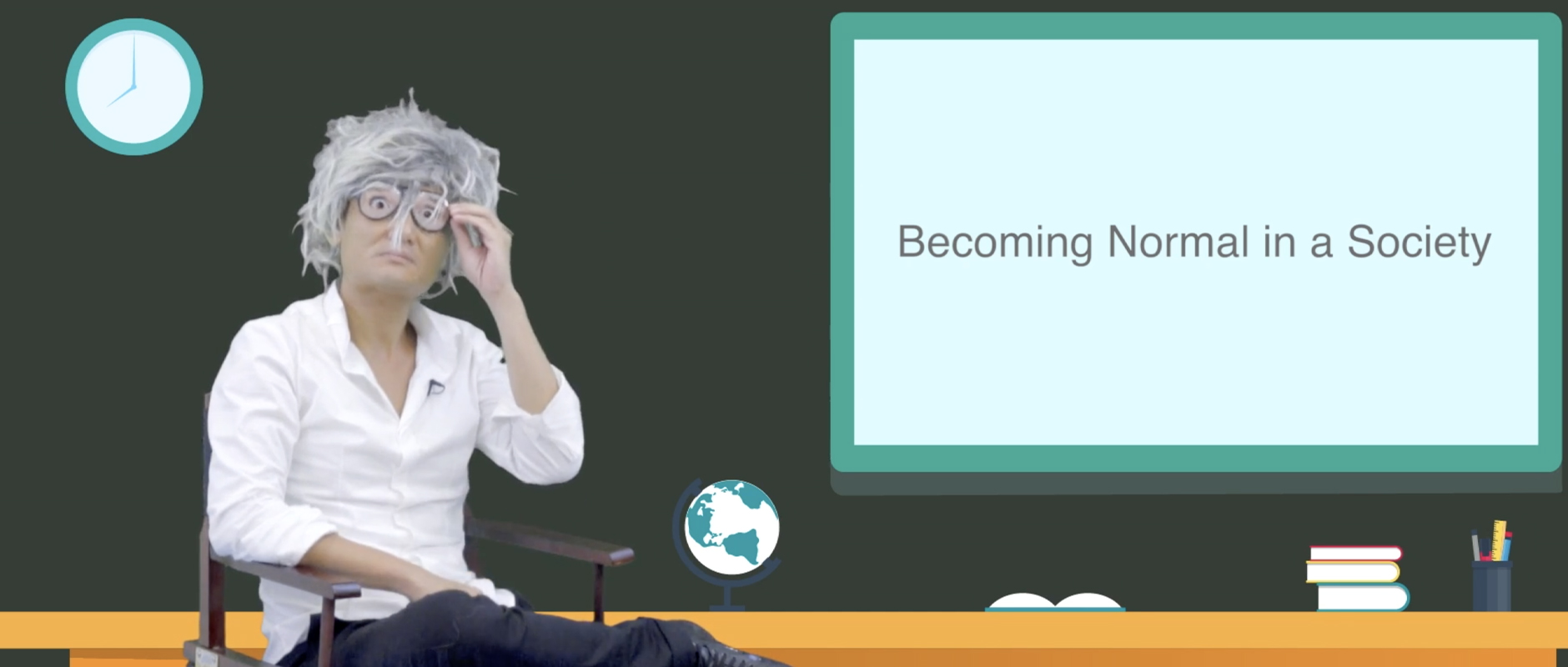 Like our Facebook page to receive more information on The University of Hong Kong Online Learning: https://www.facebook.com/hkuonlinelearning/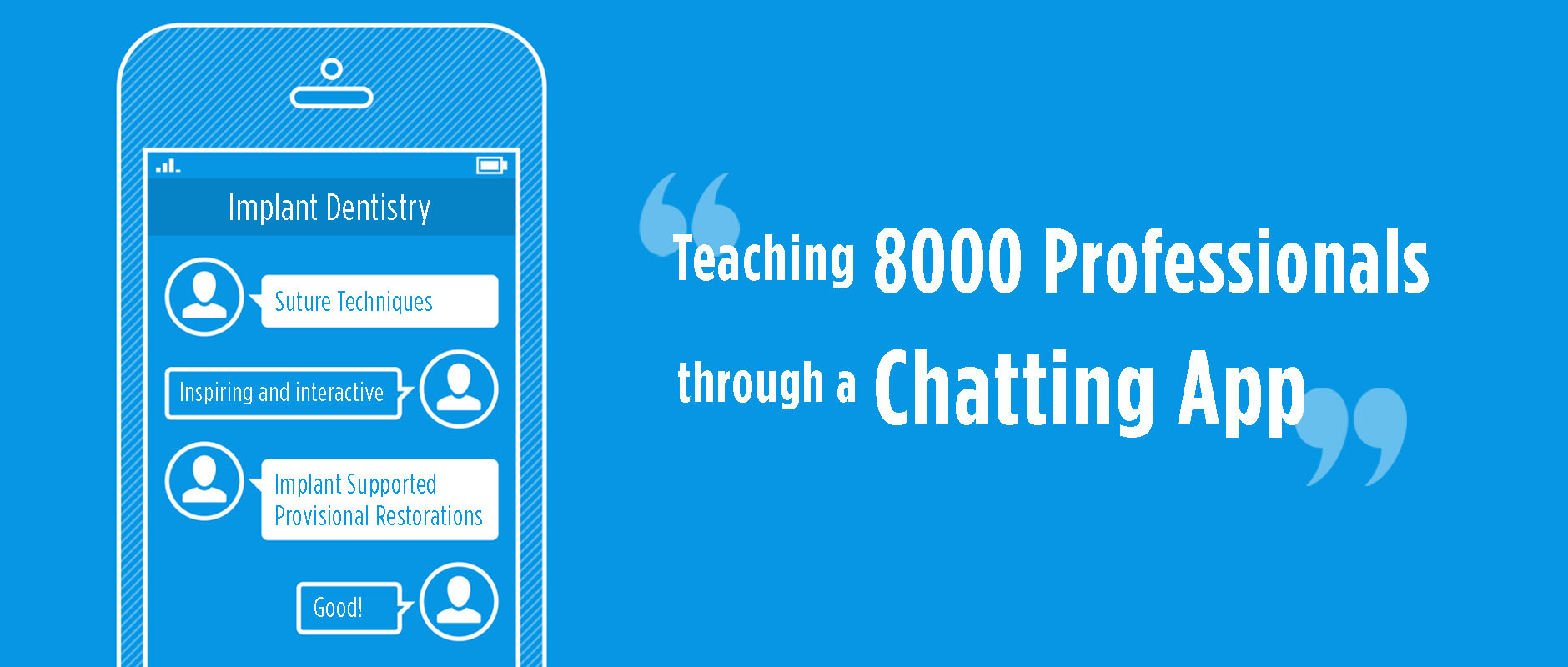 The Faculty of Dentistry recently launched a MOOC which targets pre-professionals and dentists in the world – particularly those in China where formal programmes in this area are rare. The question for the course team is: how to reach this group of audience? The answer: one powerful friend, and your smartphone.
In order to reach out to the dental community and create bigger impact for the MOOC, the course team established a partnership with an online dental training platform, Myake. Founded by a few experienced dentists, the platform's vision is to provide free quality education and knowledge sharing. With more than 10,000 registered users, it has established an active and mature learning community among practising dentists.
The featuring promotional event was for the MOOC instructor, Dr. Nikos Mattheos, to give a live webinar through the platform. Dr. Mattheos addressed a key topic under implant dentistry, and took the chance to invite learners to join our MOOC.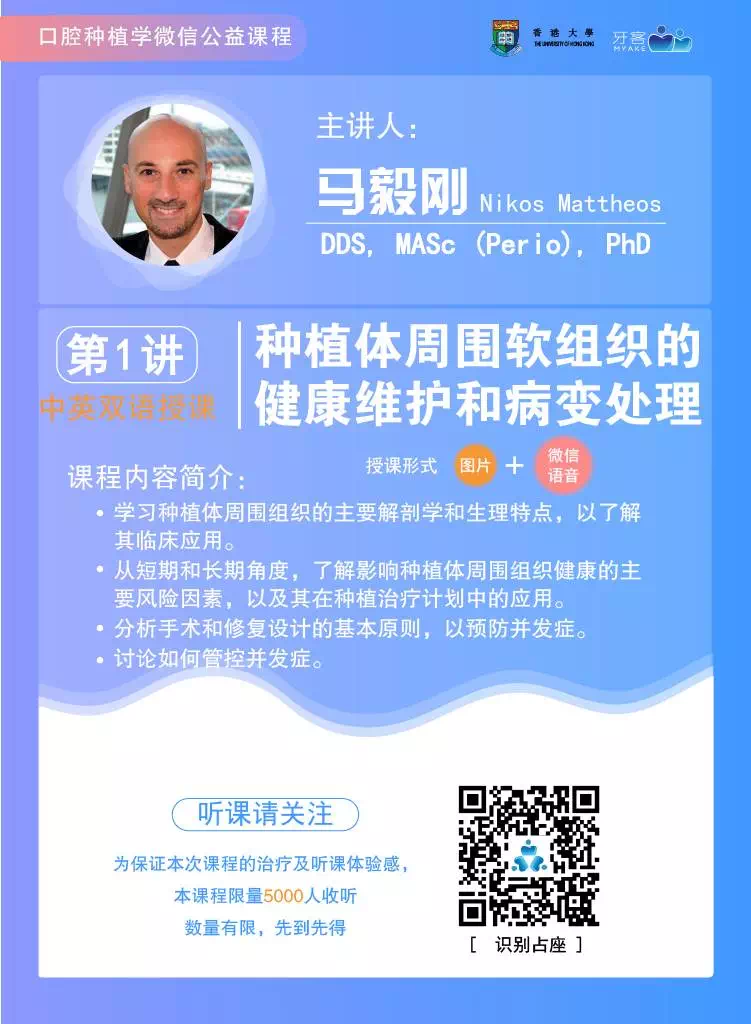 What came as a surprise to the course team, was that the tool being used to deliver the webinar, was a simple chatting app, which is so popular that almost everyone in Mainland China is using. Without a webcam, a laptop, or any other sophisticated gadgets, the only device needed for delivering and participating in the webinar, was a smartphone. The instructor simply presented screenshots of lecture slides, and supplemented them with voice messages. Throughout the 90-minute webinar, the number of live learners kept growing, eventually reached over 8000.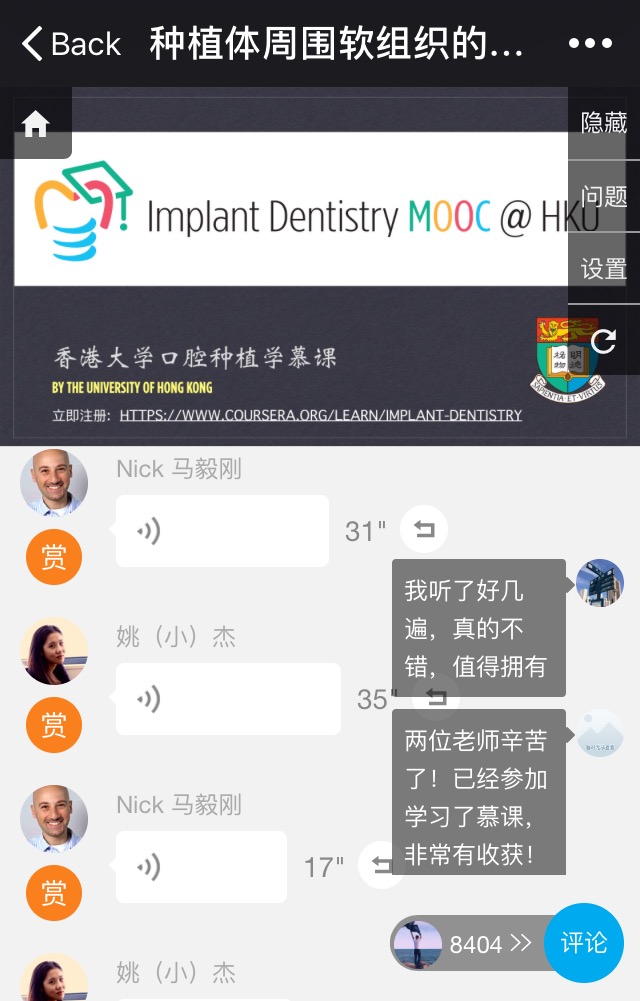 How do we make high education more accessible? Clearly one efficient way is to adopt tools that is available and familiar to our target audience. Making use of this day-to-day communication app, the implant dentistry course team was able to bring the knowledge straight to the front-line practising dentists.

| | | |
| --- | --- | --- |
| Week 1 Teaser | Week 2 Teaser | Week 3 Teaser |
| Week 4 Teaser | Week 5 Teaser | |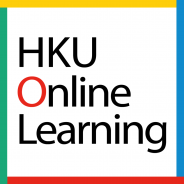 Hong Kong Cinema has a global reach. Let's explore how it reached you… Perhaps you know the films of martial arts icons Bruce Lee and Jackie Chan or the heroic bloodshed films of John Woo.
Perhaps you are a fan of stars such as Maggie Cheung or Chow Yun Fat. Maybe you admire works by directors such as Wong Kar Wai.
Whatever you know and wherever you are we invite you to join us on a journey to consider how the local and the global intersect to make Hong Kong cinema an integral part of popular culture around the world as well as a leading force in the development of world cinematic art.
What you'll learn
Develop your critical and historical thinking skills through analyzing the interconnected relationship between the global scene and local lives in HK films;
Broaden your perspectives on identity issues through finding the familiar in the foreign in Hong Kong cinema;
Deepen your perspective on the impact of globalization on your own society through analyzing Hong Kong cinema.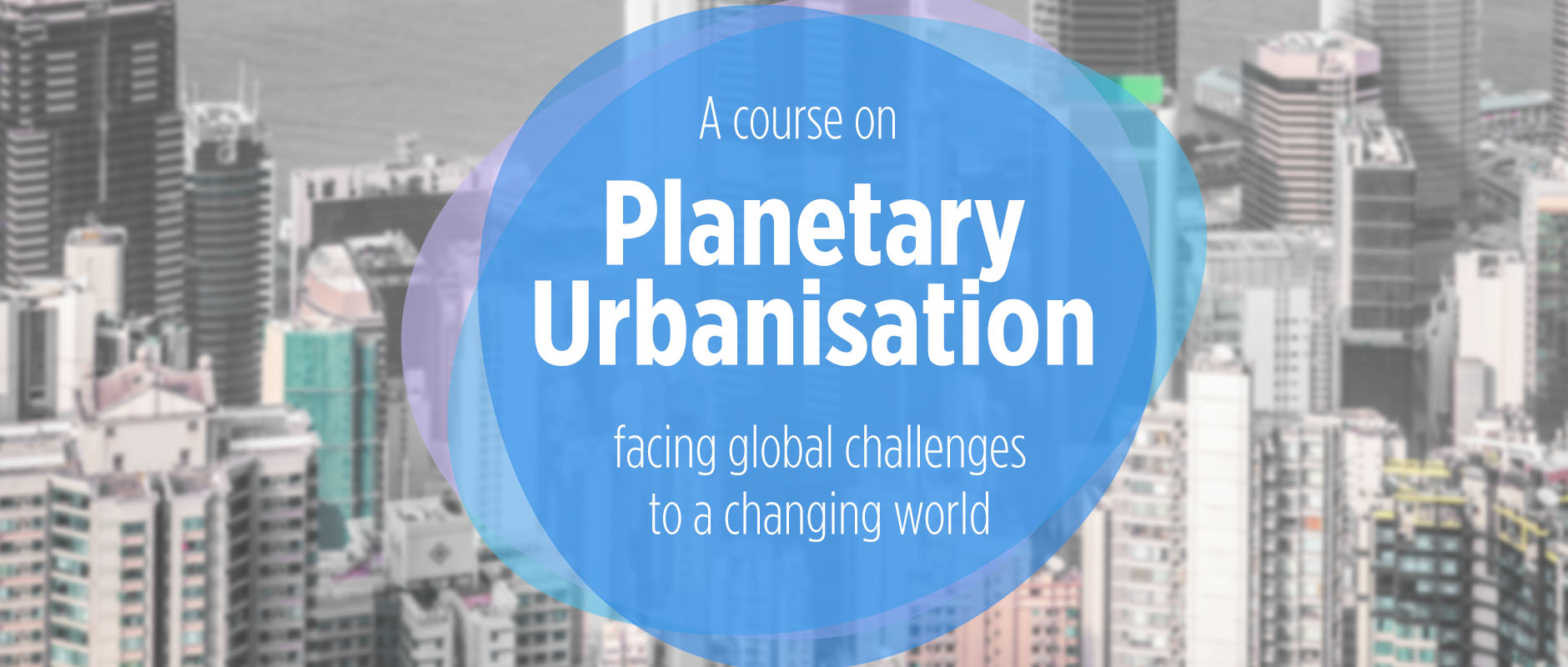 Today we are told that more than 50% of the global population live in urban areas. If we keep on with this growth rate, by 2050, 70% of the world's population will be urbanized. Sure enough, urban development presents numerous challenges to society. Yet at the same time, this gives rise to opportunities for people to reflect on effective natural resource management (land, water and air resources) that can sustain the growth of future cities.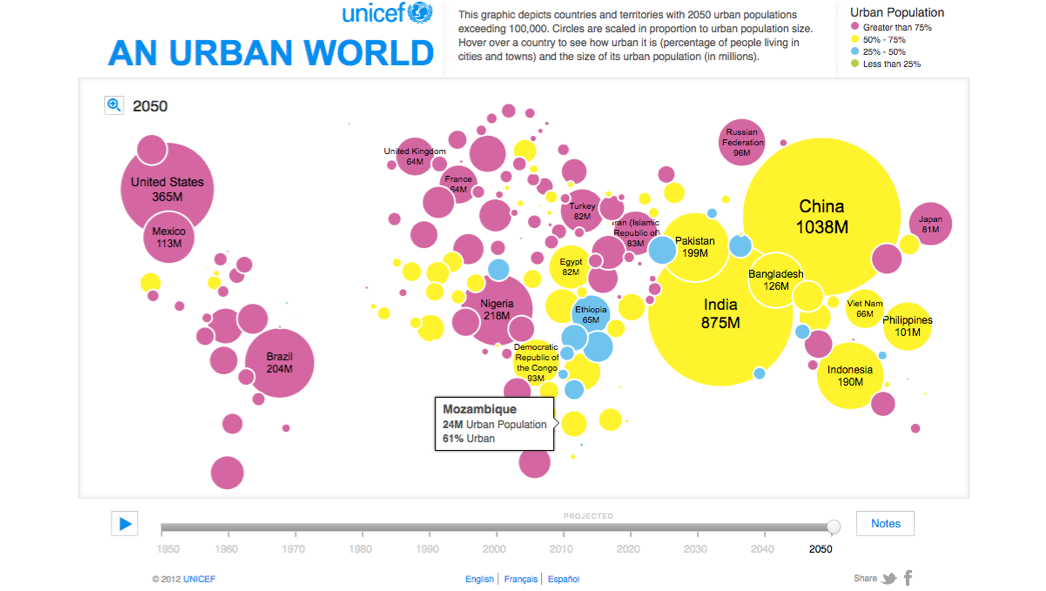 An Urban World, UNICEF
As one of the top 10 densely populated cities on the globe, Hong Kong comes under the spotlight when we discuss key challenges of urbanization. Mr. Matthew Pryor (Head of the Division of Landscape Architecture) from HKU was invited to contribute a set of online learning resources to Universitas 21 (U21)'s Shared Online Course titled "Planetary Urbanization: Global Challenges in a Changing World." Primarily led by University College Dublin, this 5-week course focuses on identifying challenges that planetary urbanisation presents for the growing number of cities around the world.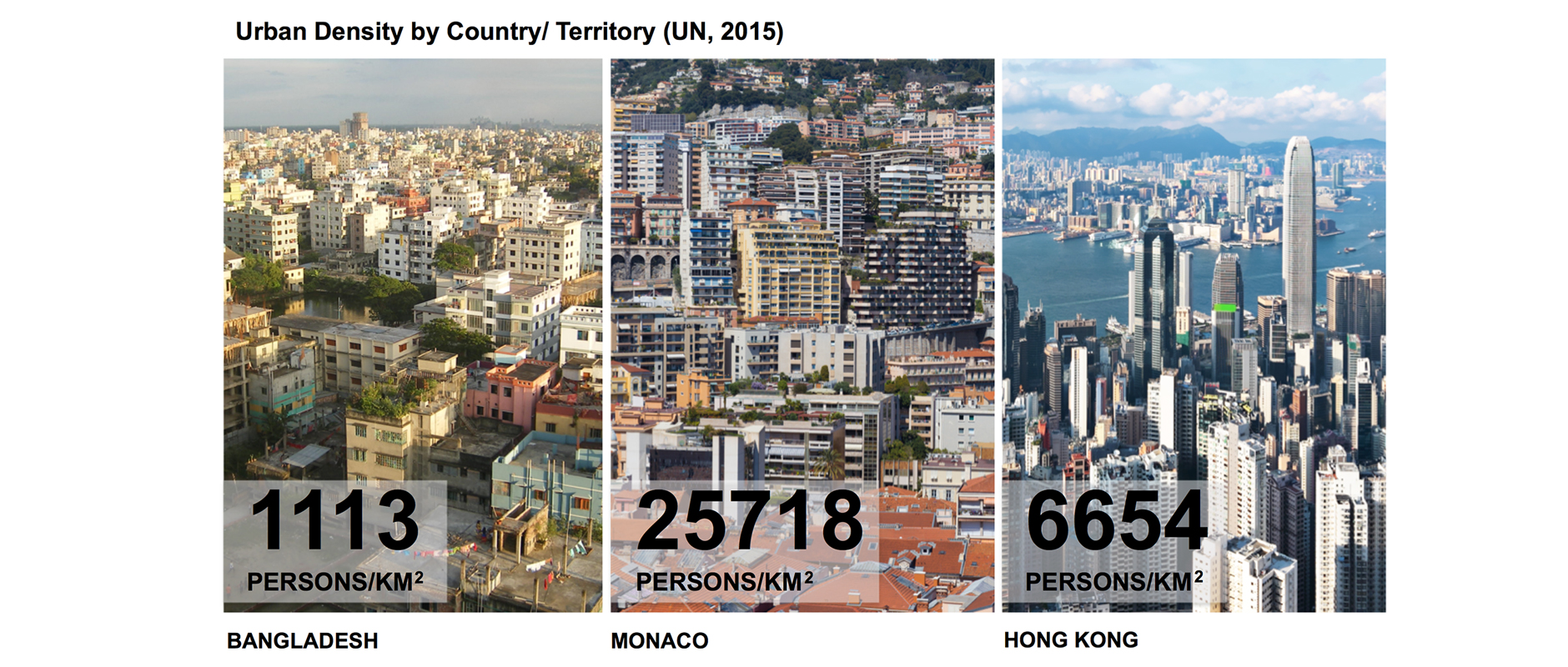 List of Countries by Population Density, Statistics Times
In collaboration with TELI, Mr. Pryor delivered insightful topics that cover the past and present form of Hong Kong's built environment and its relation to public health issues for Module 4. With his deep reservoir of knowledge on the history and society of Hong Kong, Mr. Pryor articulates how this highly dense city still achieved a healthy city status. Combining his narration with images and footages that show the community's 'real side,' the videos are eloquent of the impact that urban living has on our well-being.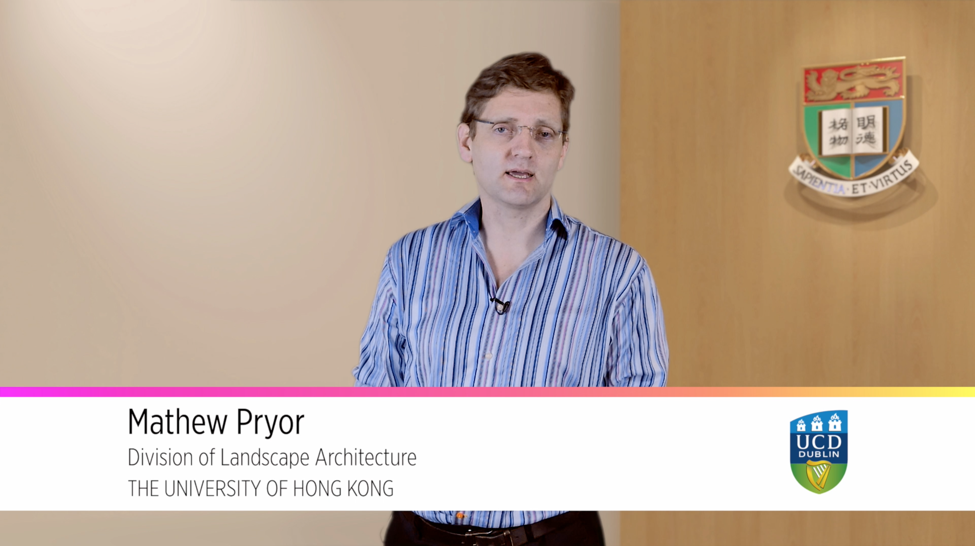 *Registration for this course is open to U21 students only. As HKU is a partner institution of the U21 Network, HKU students may register at http://bit.ly/U21PlanetaryUrbanisation for the next run of the course (early 2017).