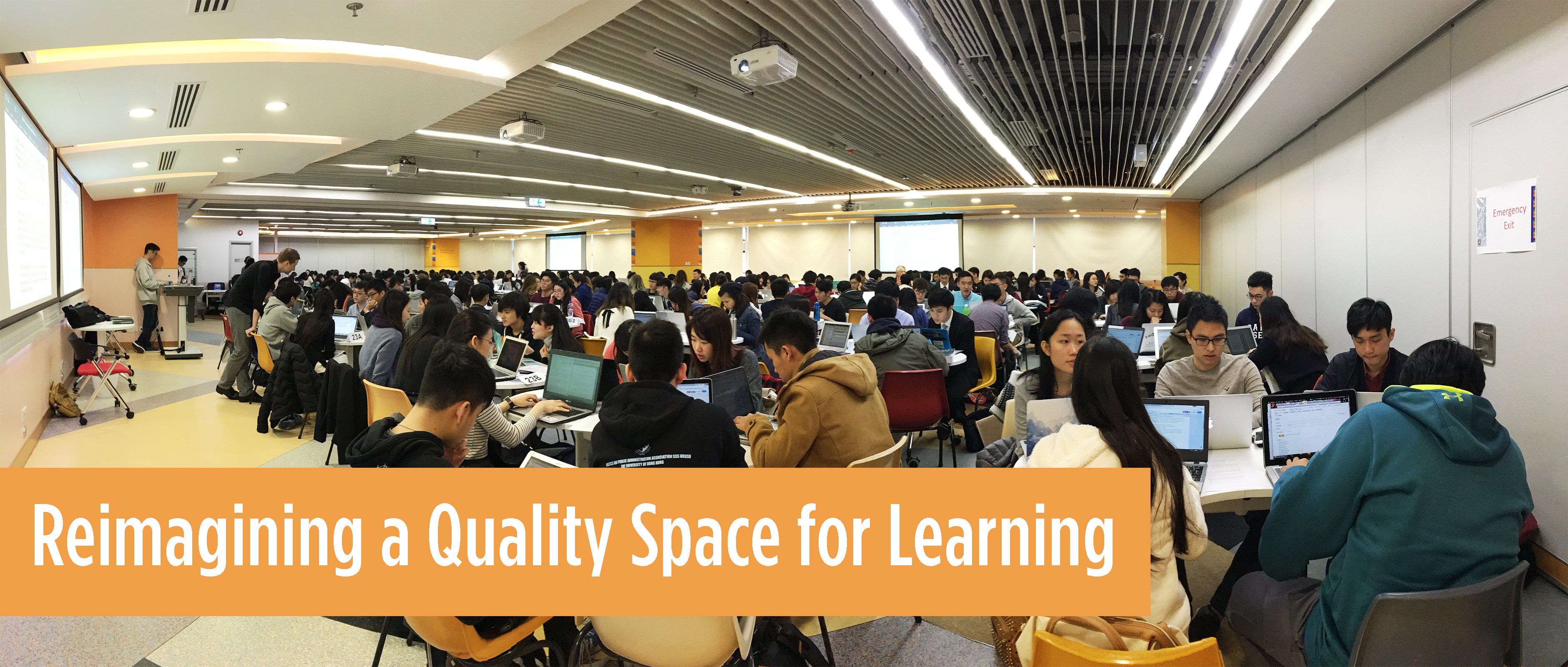 TELI recently worked with The Libraries to turn Level 3 of the Main Library a quality space for conducting the Tort Law flipped class. Student feedback was largely positive, commending Level 3 as an ideal place for interactive learning. Learn more about the success story here (extracted from FOCUS, The University of Hong Kong Libraries, Feb 2017).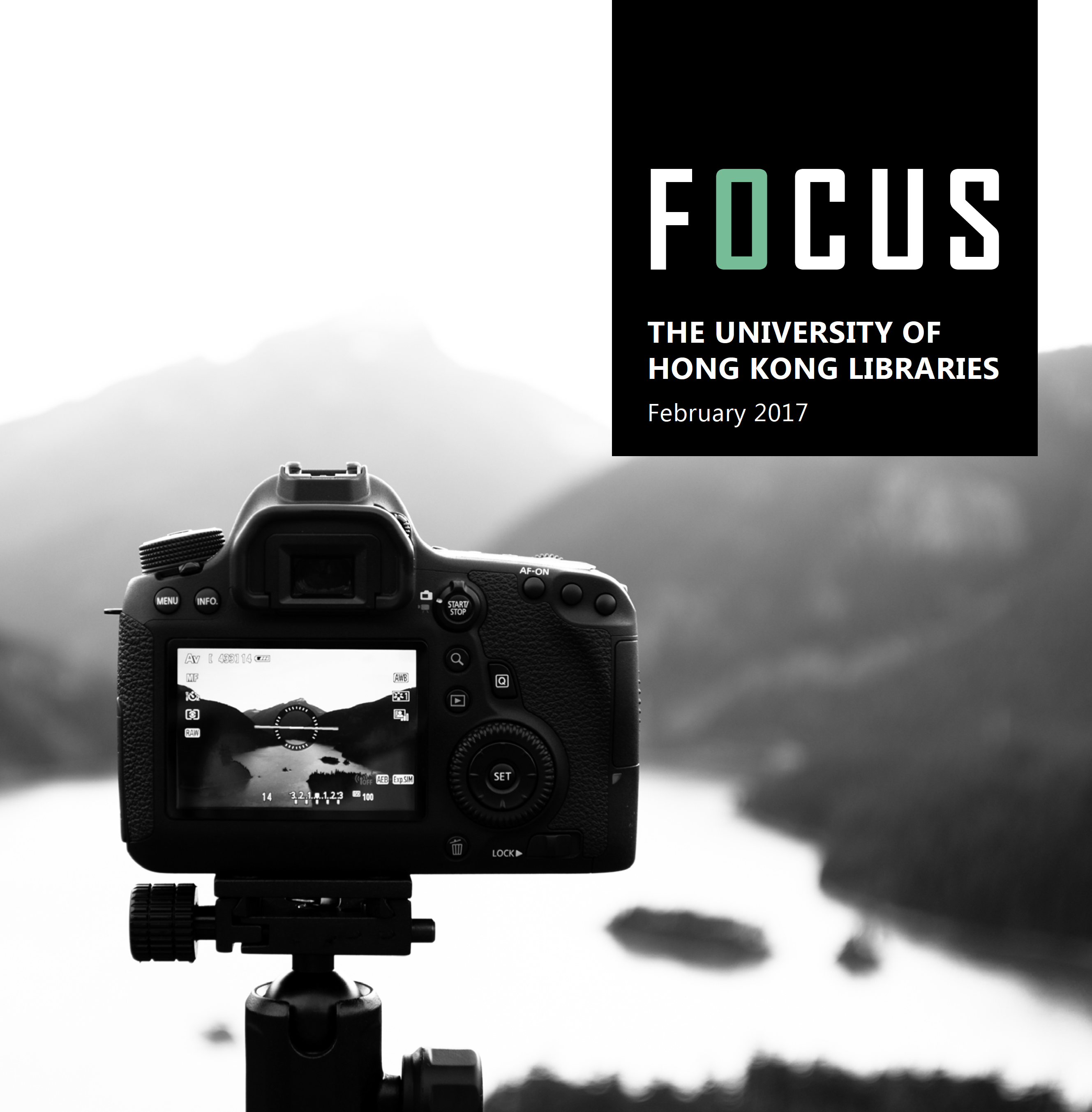 TELI looks forward to envisioning the use of space for teaching and learning with the Libraries and other members of the University. Please get in touch via enquiry@teli.hku.hk if you want to start a conversation.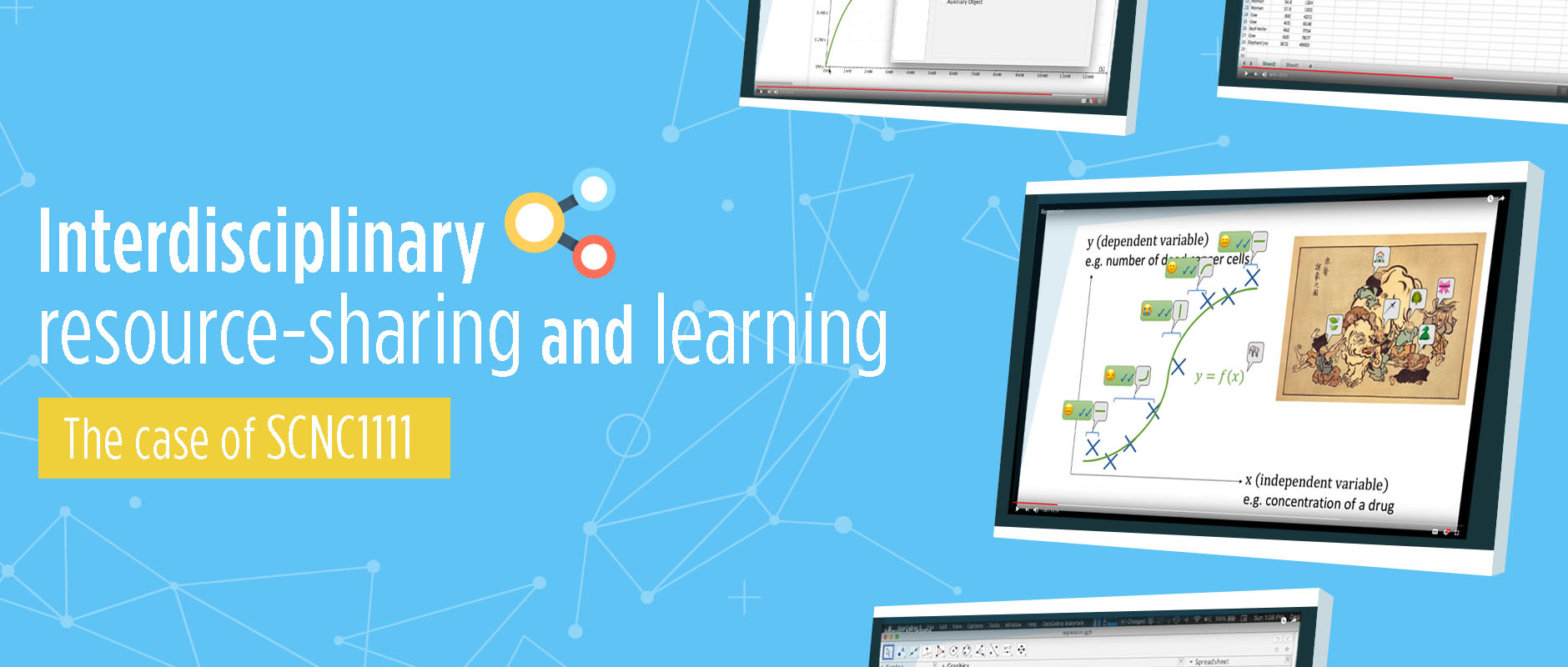 Have you been in situations where your students lack knowledge on how to present and analyze data but your course contents are so packed that there's no extra time to teach or elaborate further on how to use statistical tools? Yet, data analysis skills should not be overlooked, as it plays an important role across many disciplines.
The case of SCNC1111
The Science Foundation Course SCNC1111 Scientific Method and Reasoning encountered this situation. As part of their group project, the students of SCNC1111 have to make their own investigations into how Mathematics and Statistics can be or have been applied to daily life and scientific inquiry. Over the past years, the teaching team observed that while most students were good at data collection, some of them seemed to be at a loss on what to do with the data: What can the data help us to do?
Seeing that some students lack proper training in handling, interpreting or analyzing data, the SCNC1111 teaching team found it essential to fill the gap:
"As there is not enough time to cover all these in class time, [we] took the initiative to produce videos to introduce data analysis in a convenient and low-cost way. The animations in the videos can help to vividly illustrate the concerned points, and the University can keep a database of resources for students to use at their convenience." – Dr. Eddy Lam, Dr. Rachel Lui and Dr. William Cheung, SCNC1111 Course instructors
As a result, several useful and efficient instructional videos have been developed on how to use free online resources to plot nice graphs and do basic statistical analysis. Students' skills and learning experience can both be enhanced. With the hope to incorporate students into the process of teaching, the SCNC1111 teaching team has previously recruited senior undergraduates as Senior Tutors for the course and one of the Senior Tutors, Mr. Dag Wong, was in charge of the video production. The team believes that "students can be our resourceful partner in developing high quality teaching materials and videos."
Interdisciplinary resource-sharing
These videos can prove to be useful not only in science, but also in different disciplines such as economics, psychology, engineering, sociology, to name a few. In the long run, such productions can initiate synergy among different faculties in developing and sharing educational resources in common areas of inquiry. As students are expected to learn a wide spectrum of skills, creation and utilization of interdisciplinary materials will be highly beneficial.
Here are some typical data analysis questions asked by students across the campus, to which the SCNC1111 team has responded through the videos. Please feel free to share these links with your students!
What if I have an equation and I simply want to plot a nice-looking graph?
What if I have gathered some data and I wonder if there is any relationship between them?
How does regression work?
How does linear regression work with excel?
Let this be a start to knowledge sharing across disciplines!
Contact us if you are interested to learn more.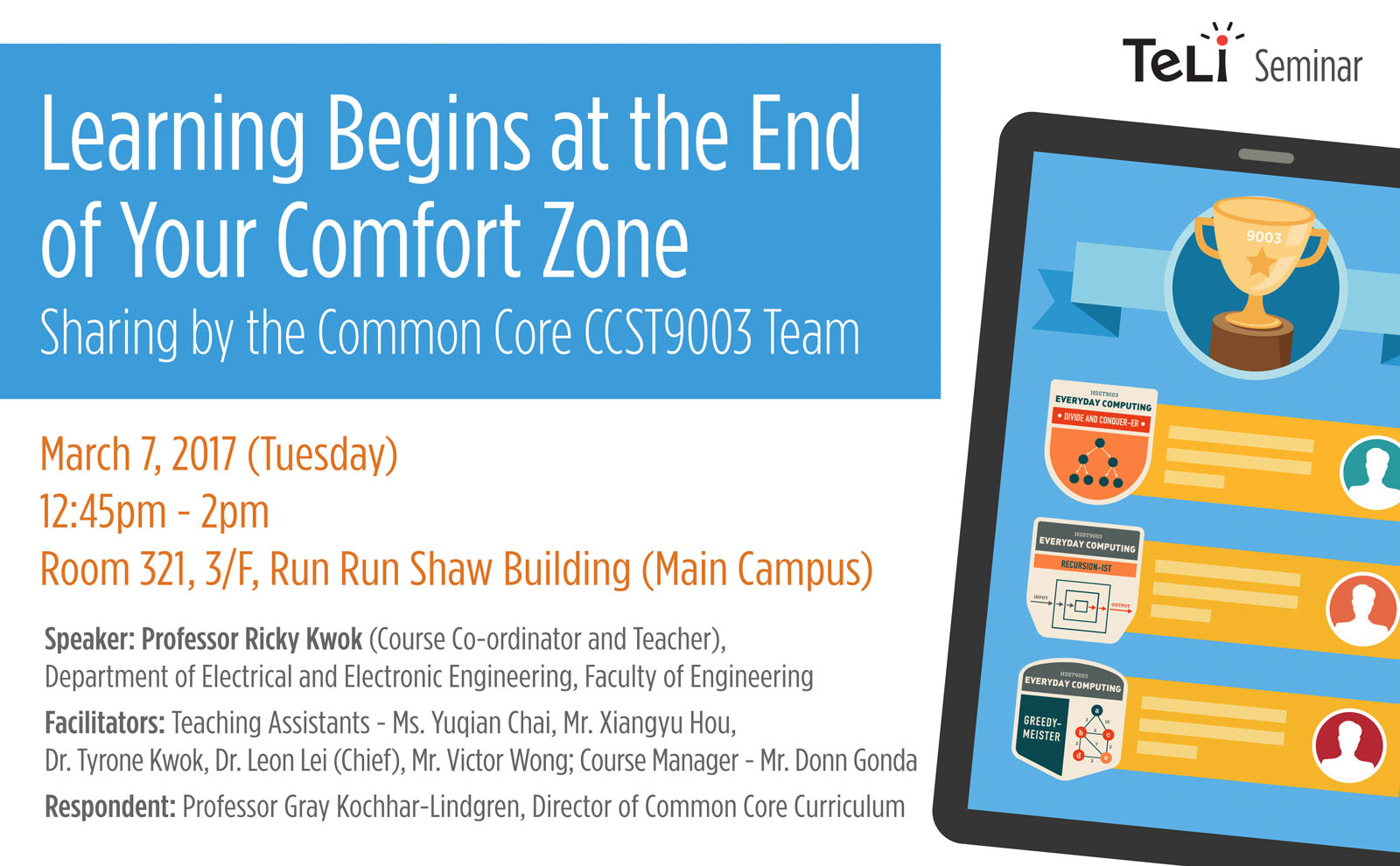 Organised by Technology-Enriched Learning Initiative (TELI)
Date : March 7, 2017 (Tuesday)
Time : 12:45pm – 2pm
Venue : Room 321, 3/F, Run Run Shaw Building (Main Campus)
Speakers : Professor Ricky Kwok (Course Co-ordinator and Teacher), Department of Electrical and Electronic Engineering, Faculty of Engineering
Facilitators: Teaching Assistants – Ms. Yuqian Chai, Mr. Xiangyu Hou, Dr. Tyrone Kwok, Dr. Leon Lei (Chief), Mr. Victor Wong; Course Manager – Mr. Donn Gonda
Respondent: Professor Gray Kochhar-Lindgren, Director of Common Core Curriculum
About the sharing:
The Common Core Curriculum Committee granted approval for running CCST 9003 – Everyday Computing and the Internet in the Scientific and Technological Literacy Area of Inquiry – as a Small Private Online Course (SPOC) in the first semester of 2016-17. Traditional in-class lecture materials were replaced by video recordings and other online learning materials, leaving more time for interactions in face-to-face sessions. For those of you who would like to know more about what happened, please sign up for this sharing session. The teacher-in-charge and TAs will show you how the course was re-designed, what in-class activities were used, and perhaps most importantly – the pains and pleasures of running this SPOC.
Please note that participants are required to watch a few short videos and send in some questions before coming to the face-to-face sharing. They will also be given hands-on exercises during the 75-minute session (so, we are serving light refreshment). Come prepared.
Sign up via http://bit.ly/2lEKso3 by March 3, 2017.
Enquiries should be directed to enquiry@teli.hku.hk.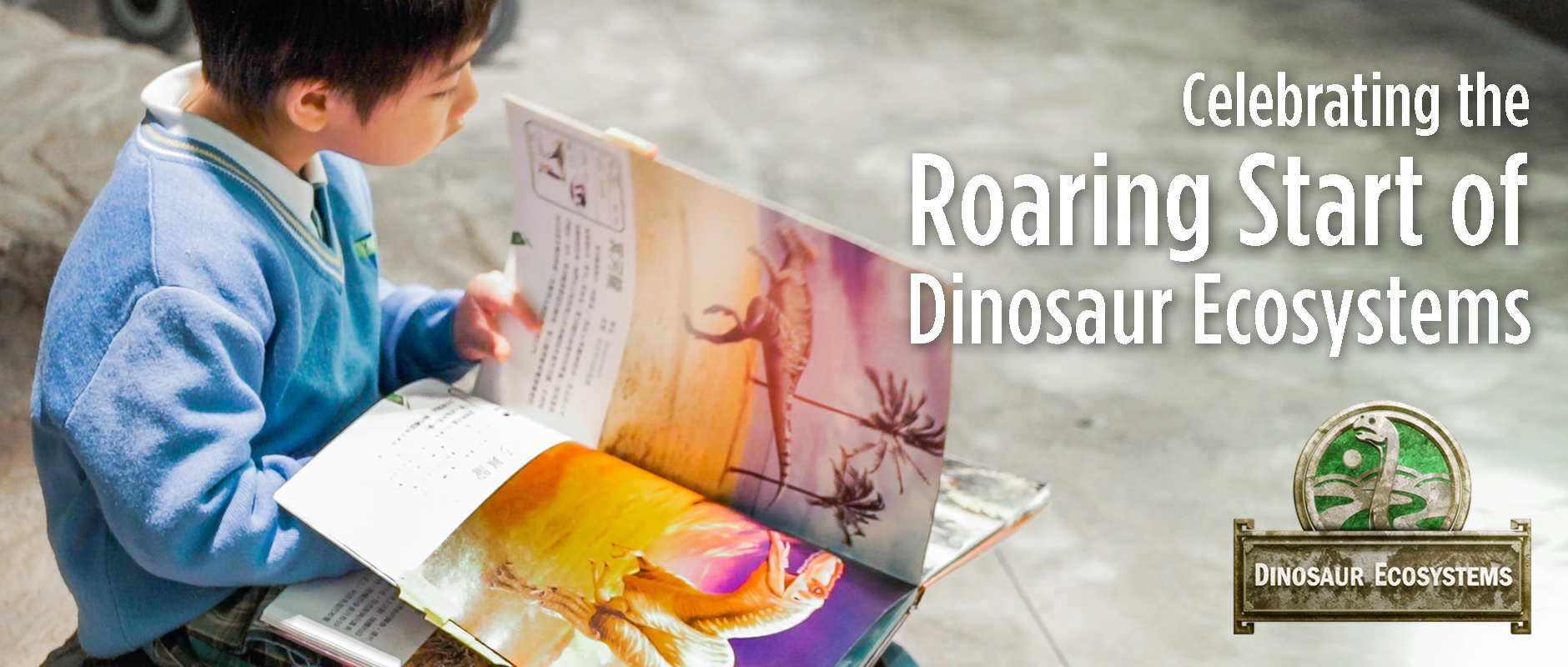 Our Dinosaur Ecosystems MOOC began with YOU!
To celebrate the launch of the first MOOC on dinosaur in Asia, our course instructor, Dr. Michael Pittman, hosted a party with Professor Yongqiang Zong, Head of Department of Earth Sciences and Professor Ricky Kwok, Associate Vice-President (Teaching and Learning) on February 8th, 2017. Almost 50 HKU colleagues and members of the general public celebrated this happy occasion with us at Stephen Hui Geological Museum.


Full house! Thank you for coming!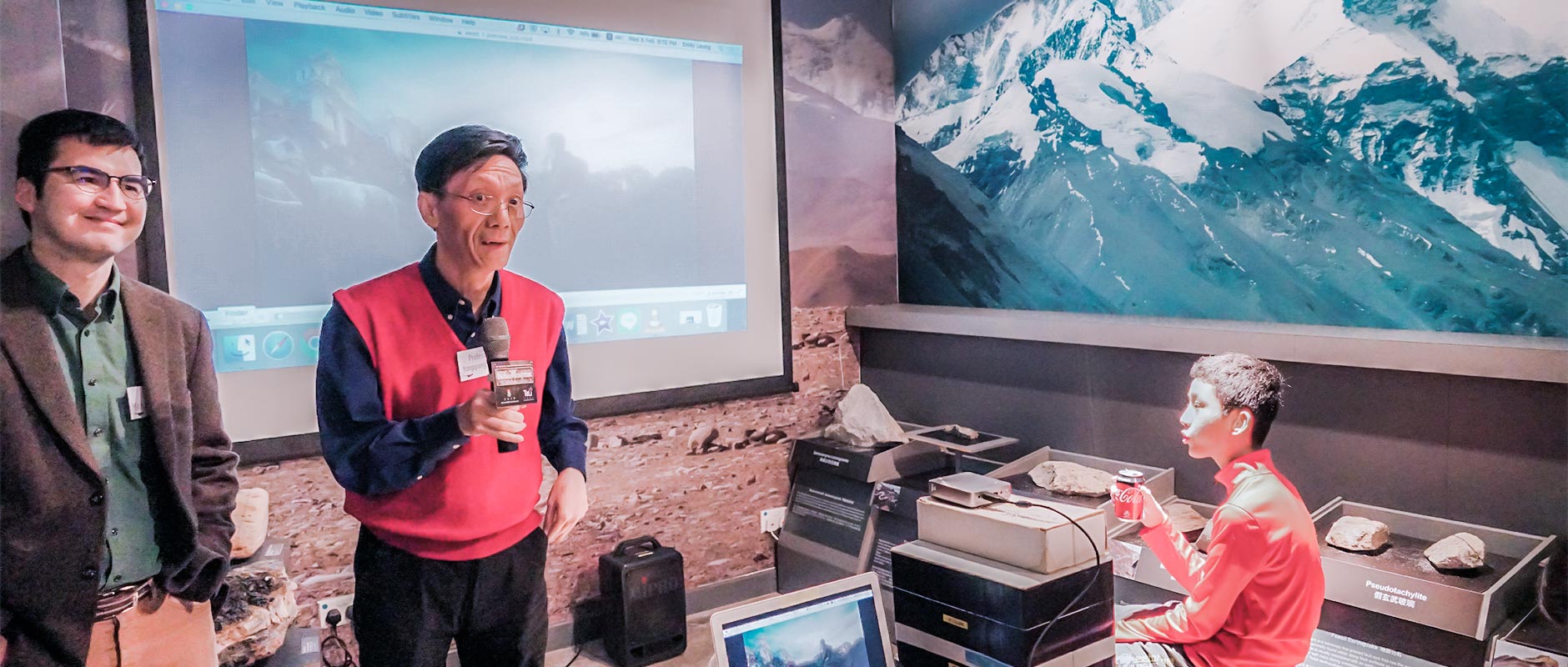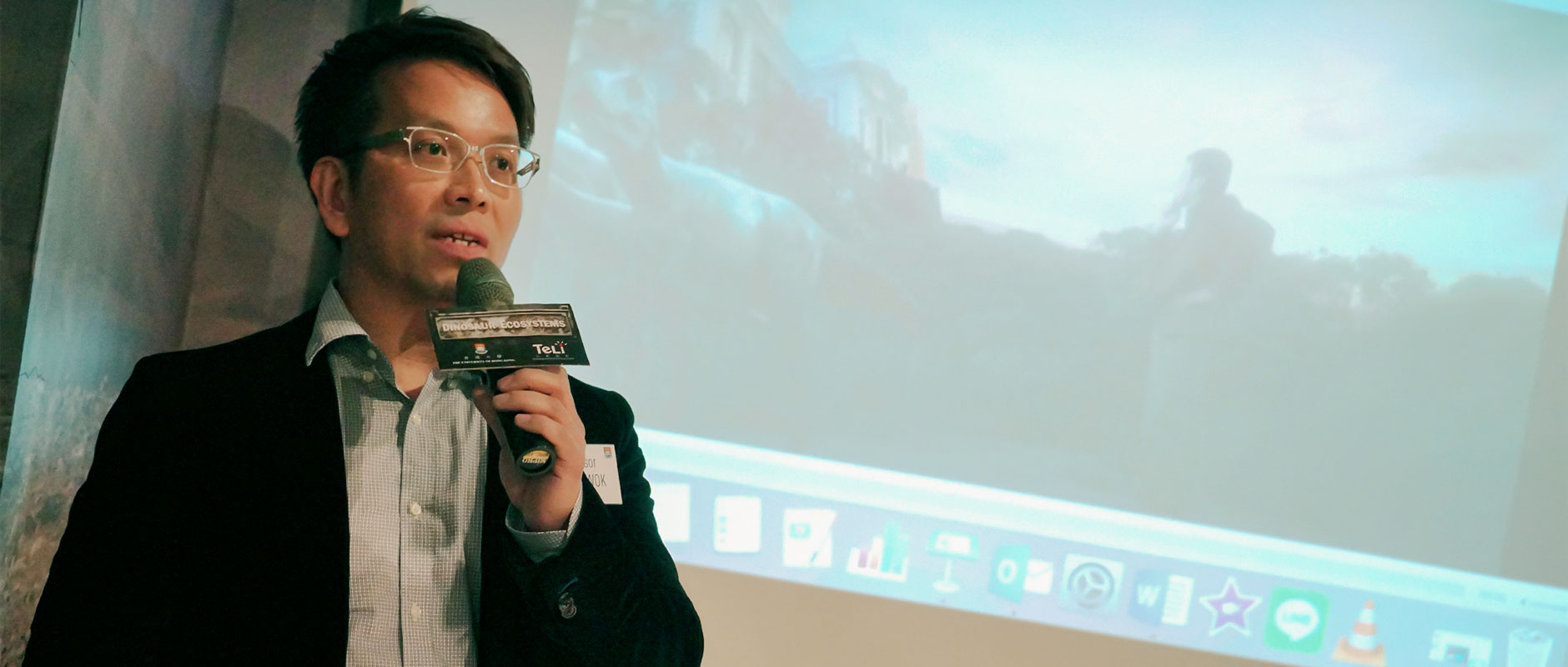 (Up left) Dr. Michael Pittman, (Up right) Professor Yongqiang Zong, (Bottom) Professor Ricky Kwok
Young Dinosaur Lovers
Dr. Pittman also took this opportunity to congratulate winners of "The Year of the Dinosaur" Drawing Competition and meet young dinosaur lovers in the community.
The drawing competition award goes to: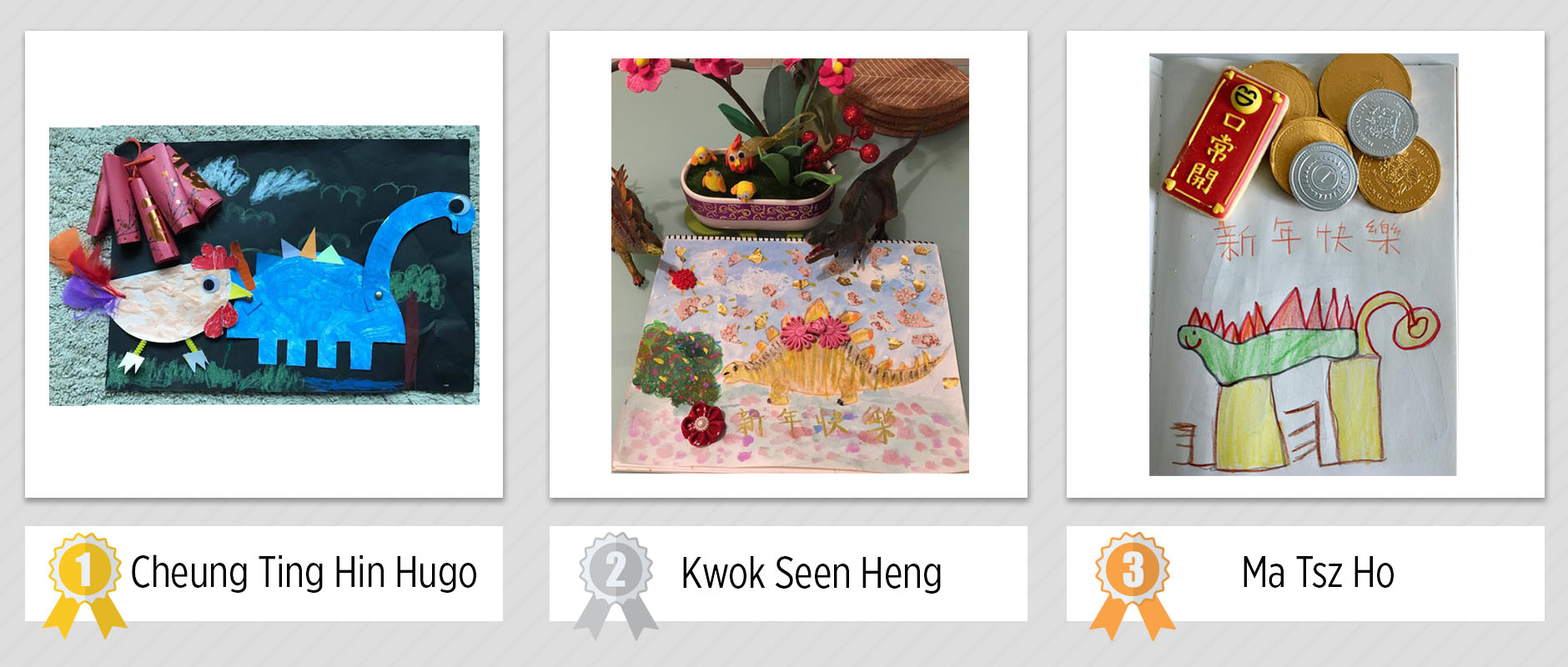 It was a delight to meet so many young faces passionate about dinosaurs and learning!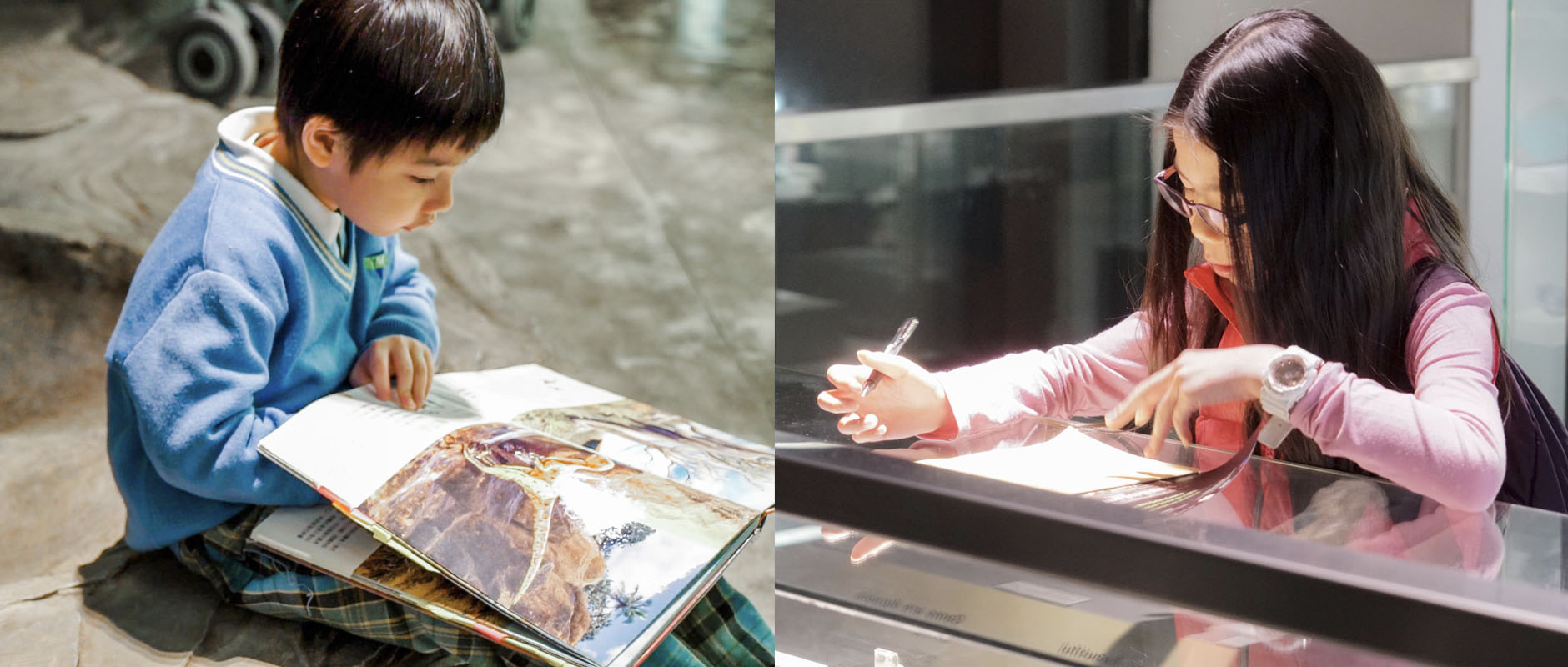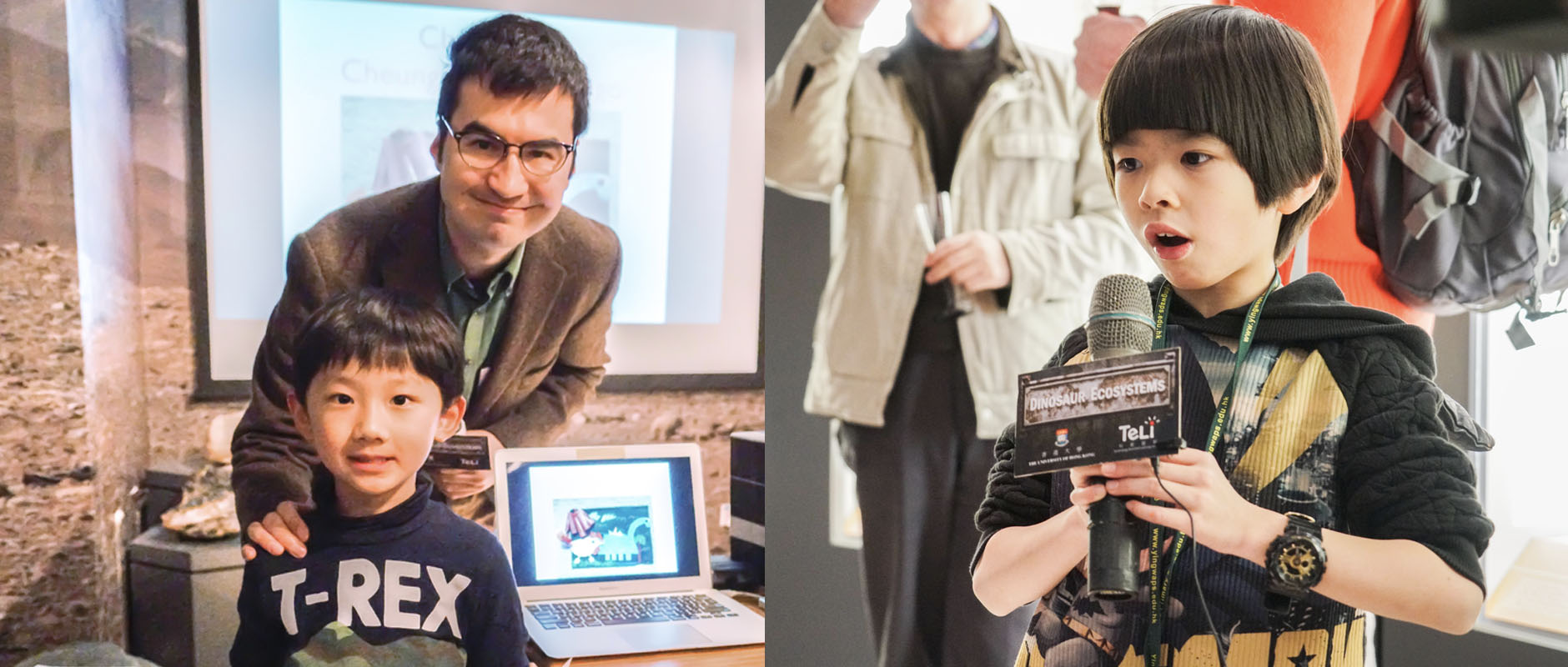 Course trailer also available on Uvision
Check out our Facebook for more photos of the party. Cheers!