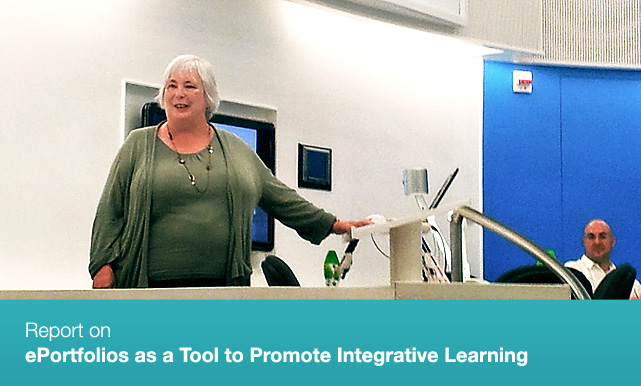 A CETL seminar on "ePortfolios as a Tool to Promote Integrative Learning" presented by Dr Candyce Reynolds was held on June 20, 2012. Candyce Reynolds is an Associate Professor in the Graduate School of Education at Portland State University (PSU), Portland, Oregon, USA in the Department of Educational Leadership and Policy.
The seminar discussed a wide range of issues pertaining to ePortfolios and benefits relating to their use. Dr Reynolds also shared the experience of assessing ePortfolios at PSU with the audience.
[button link="http://www.cetl.hku.hk/wp-content/uploads/2012/06/cetl20120620.pdf" color="orange" shape="rounded" size="small" align="right"]Download Presentation[/button]
To learn more about Dr Reynolds's presentation, you may download her powerpoint or click here.
Examples of ePortfolios are available here.
For the Freshman Inquiry ePortfoilio Guide of Portland State University, please click here.