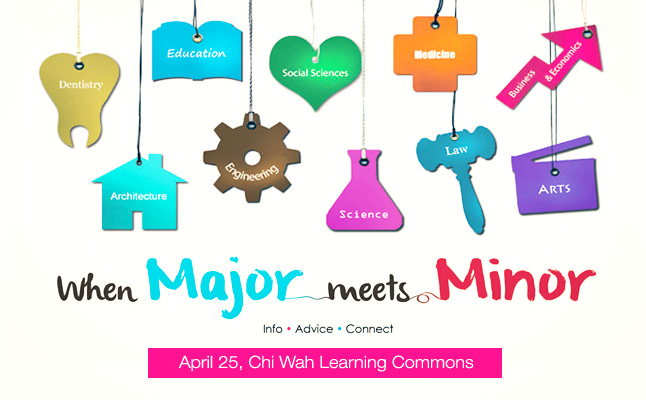 When is this Fair?
11:00 am to 3:00 pm, April 25, 2013 (Thursday)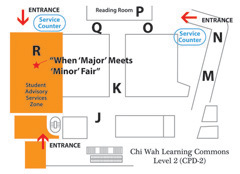 Where is this Fair?
Student Advisory Services Zone (R Zone), 2/F,
Chi Wah Learning Commons, Centennial Campus
Who is this Fair for?
All undergraduate students
What is the aim of this Fair?
HKU's new undergraduate curriculum provides flexibility for students to design their own combination of disciplinary majors, minors and electives within and outside their home Faculties with guidance from academic advisers. The aim of this Fair is to provide an opportunity for students to explore different major and minor options.
Who will you meet in this Fair?
Teachers and Administrators from Faculties and the Academic Advising Office
Representatives from Student Societies
Careers Advisers from CEDARS (Careers & Placement)
click here to view the list of participating Faculties and Student societies
What can I get from this Fair?
Get Information:
We have invited different Faculties to conduct information briefings on their major / minor options offered to non-home Faculty students. Want to join the talks? Please click here to register.
We have prepared factsheets on different major/ minor options for your easy reference.
Seek Advice:
Administrators from different Faculties /Academic Advising Office will be there to answer your questions regarding course requirements and relevant regulations and procedures.
Representatives from CEDARS (Careers and Placement) will also station there to advise you on the career prospects of particular major/ minor programmes.
Be Connected:
Over 15 student societies will join this Fair. You can have a causal chat with your peers. They will be happy to share with you their views and first-hand experience.
Got questions?