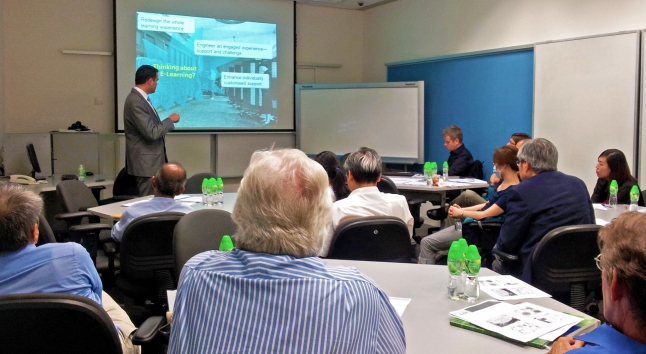 This seminar discusses rationales and approaches for using learning technologies on campus to engineer an engaged student experience. It begins by exploring contemporary forces shaping campus-based higher education, looking in particular at the influence of learning technologies. I then unpack the concept of student engagement, drawing on theories and findings from a decade of large-scale research in Australia and abroad. I conclude with suggestions for how academic and support staff can use learning technologies to enhance students' engagement in campus-based higher education.
Date: Sept 24, 2013 (Tue)
Time: 12:45pm – 2pm
Venue: Room 322, Run Run Shaw Building
Speaker: Dr Hamish Coates
For details and online registration, please go to http://www.cetl.hku.hk/seminar130924
For enquiries, please contact Mr William Yieu by email wyieu@hku.hk.
Please click on the following link for a short biography of Dr Hamish Coates:
http://www.cetl.hku.hk/Dr_Hamish_Coates.pdf