Organized by Centre for the Enhancement of Teaching and Learning (CETL)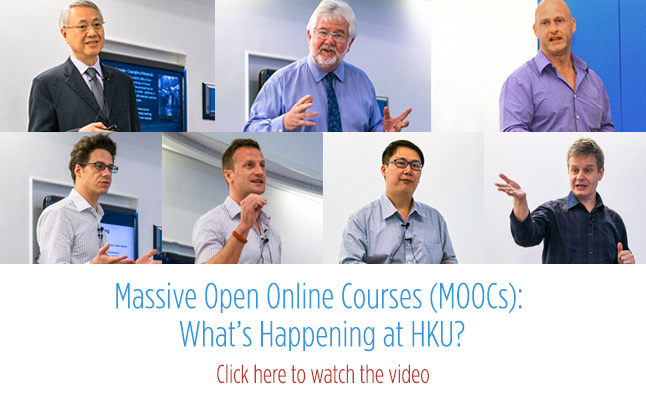 Date: 16th May, 2014 (Friday)
Time: 12:45 pm -2 pm
Venue: Room 321, Run Run Shaw Building, HKU
Abstract:
The University of Hong Kong will be delivering four Massive Open Online Courses (MOOCs) through edX (http://www.edx.org). Work on these MOOCs has been progressing steadily and this seminar will update colleagues on what has been happening with the development work. Participants will learn about the content and pedagogical underpinnings of four courses from Architecture, Medicine, Philosophy and Journalism & Media Studies. Participants will also be shown examples of course pages from the MOOCs that are being developed. There will be a question and answer session so come along and find out everything you always wanted to know about MOOCs.
For information on registration, please contact:
Ms Ivy Lai , CETL
Phone: 3917 8996; Email: laichun2@hku.hk.