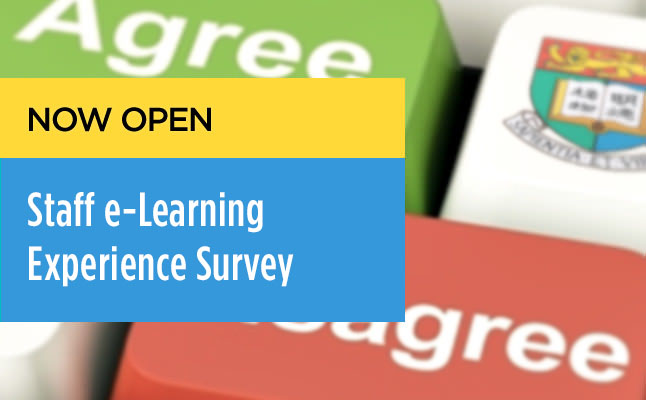 Message from Professor George Tham, Associate Vice-President (Teaching & Learning)
Dear Colleagues,
The University of Hong Kong is committed to providing an education of the highest quality. Your valuable input on the e-Learning survey will help us to understand how we can provide a better physical and virtual learning environment as well as to enhance the teaching and learning experiences.
A little while ago we asked you to provide feedback on your e-Learning experience. Could you please take some time to complete the questionnaire which can be viewed by clicking on the URL below.
https://onlinesurvey.cetl.hku.hk/elearn.htm
Your answers will remain anonymous and your survey responses will be kept strictly confidential.
Best regards,
Professor George Tham
Associate Vice-President (Teaching & Learning)
Professor, Department of Civil Engineering
Associate Dean (Quality Assurance), Faculty of Engineering
The University of Hong Kong