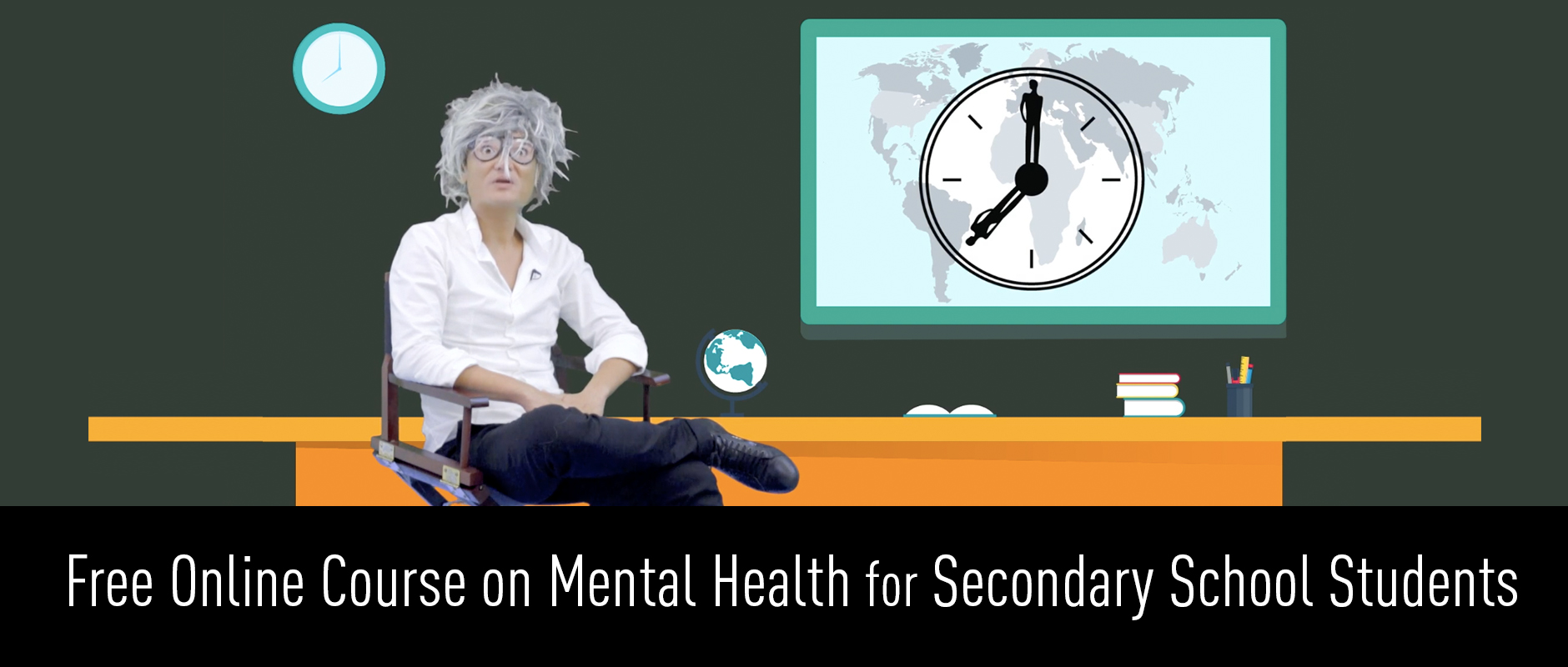 Are you a prospective university student? Have you thought of what major you want to study in the future? What do HKU students learn in class?
Our Small Private Online Courses (SPOCs) are here to give you a real taste of university courses. HKU is now providing two SPOCs taught by our very own Professors – Journey into Madness and Everyday Computing.
Journey Into Madness: A Free Online Course on Mental Health
About the course
When you hear the word 'mental illness', what kind of image comes to mind? Do you think of a homeless person babbling to a tree or wonder about that emo kid sitting in a dark room?
Mental health is fundamental to our overall well-being and influences us far more than we'd like to admit. Because mental illness is often portrayed as a threat, we immediately fear those who are associated with it. This course will help you unlearn those misconceptions about mental illness by examining the definitions of abnormality and challenging the stigma attached to mental disorders. Together, we will delve deeper into the following topics:
Madness: What is considered abnormal?
Diagnosis: How is one diagnosed with a mental disorder?
Depression: What impact does this growing illness have on youth suicide?
Stigmatization: What measures can you take to reduce stigma associated with mental health problems?
Through online lectures, discussion forums and a peer-review assignment, you will have a better understanding of what constitutes an individual's mental health status.
Assessment criteria for certificates
A Certificate of Completion will be issued upon completing the following tasks:
Attempt all quizzes in the course, and get above 60% correct.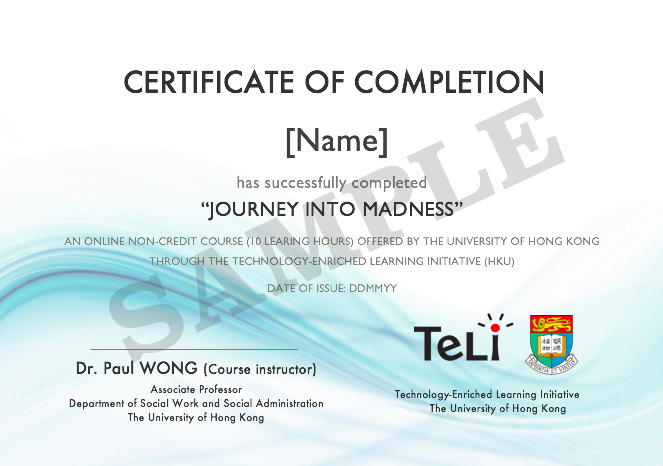 A Certificate of Excellence will be awarded to learners
Attempt all quizzes in the course, and get above 60% correct.
Submit an Anti-Stigma Campaign proposal to raise awareness of mental illness among Secondary School students (no more than 300 words)
Perform two peer reviews by marking your classmates' work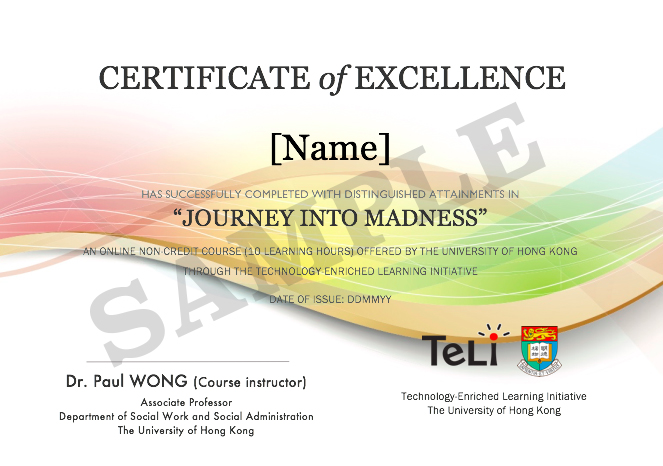 Registration: http://bit.ly/hku_spoc
The course begins on 1 March, 2017. Registration is open until 15 March, 2017.

Eligibility: Enrollment is only open for Secondary School Students.
Like our Facebook page to receive more information on The University of Hong Kong Online Learning: https://www.facebook.com/hkuonlinelearning/