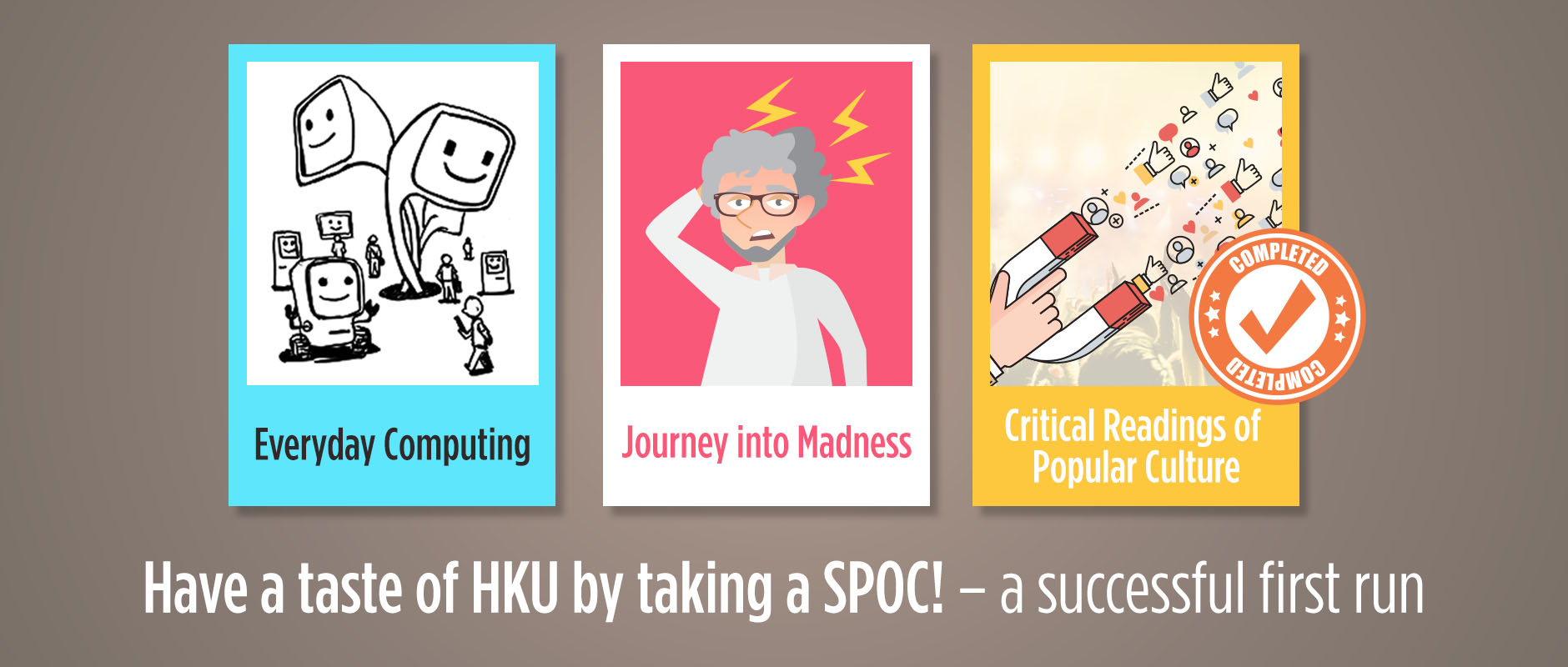 In December last year, we were excited to take over 200 local secondary students on the adventurous trip of our first SPOC – Critical Readings of Popular Culture! In the six-week self-paced course, students planned their learning sequence and schedule by themselves. They watched the required learning units to acquire the knowledge and skills needed, completed knowledge check quizzes to assess their understanding, and submitted their own critical analysis with reference to their own learning experience. More importantly, they were actively sharing their ideas with fellow learners in the discussion forums, supporting each other's learning experience.
Watching all of these happening, we are proud to say: you are ready for university studies!
The course will launch again in May, with more up to date popular work introduced. Stay tuned with us and establish your critical thinking by viewing day-to-day popular culture works through new perspectives.
In the meantime, don't miss out on two upcoming SPOCs from HKU: – Journey into Madness and Everyday Computing, launching on Mar 1st and 8th respectively.
Get ready for your future study, starting from HKU SPOCs.
Register today!
Eligibility: Enrollment is only open for Secondary School Students.
Everyday Computing
This course aims to describe and explain various computational algorithms (e.g., Recursion, Google Map route finding, etc.). It will also help you in evaluating the pros and cons of computing services. At the end of the course, you will demonstrate your learning through a series of activities that will be held in a face-to-face session. This course will cover topics such as, divide and conquer, graphs, cryptography, and authentication protocols.
Journey into madness
Mental illness is often portrayed by mass media as a threat. But how much do we really know about mental illness? Mental health is fundamental to our overall well-being and influences us far more than we'd like to admit. This course will guide you through the considerations of defining abnormality and challenging the stigma attached to mental disorders. With the use of case studies and video lectures, you will gain a broadened understanding of those who struggle with mental illnesses.
Like our Facebook page to receive more information on The University of Hong Kong Online Learning: https://www.facebook.com/hkuonlinelearning/