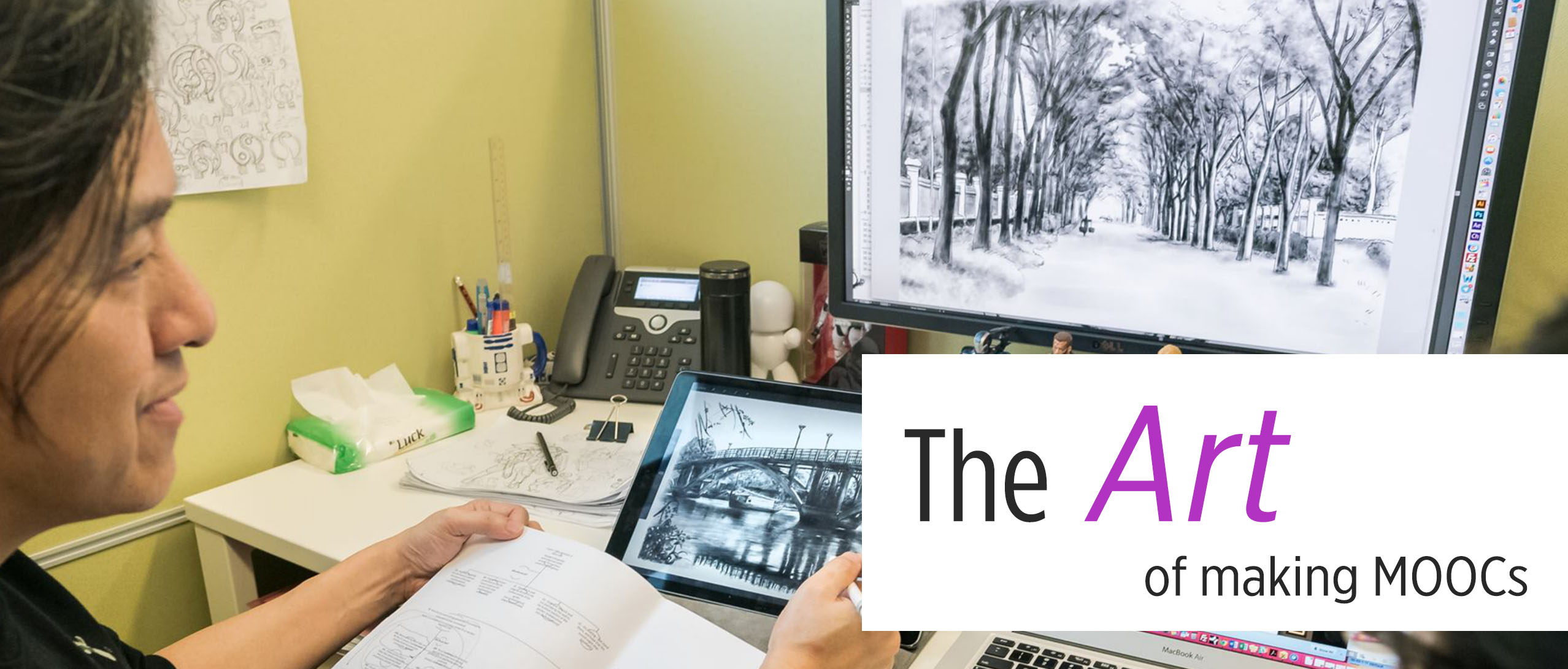 Among your five senses, what triggers your learning the most?
You and I will probably agree that visuals would be a popular answer.
Artwork, or visual aids, are most definitely a key component of learning. When creating online content that reaches learners of different cultures, visuals speak a thousand words and can boost the learning experience. Good visuals make learning simple and direct.
Let's take making a MOOC as an example. From small course logos to big posters, short trailers to illustrations in videos, we strive to take care of every artistic detail to create the most enjoyable learning experience. Our in-house artist, Ray, is here to share with you the artistic journey of crafting MOOCs.
The first rule of drawing for MOOCs is to ensure the accuracy of the illustrations, says Ray. "Always remember that you are drawing for an academic purpose, which is different from leisure drawing." Academic drawings are more than just decorations. Students learn from these visual aids consciously or subconsciously.
For instance, take a look at this course logo designed by Ray for our Dinosaur Ecosystems MOOC.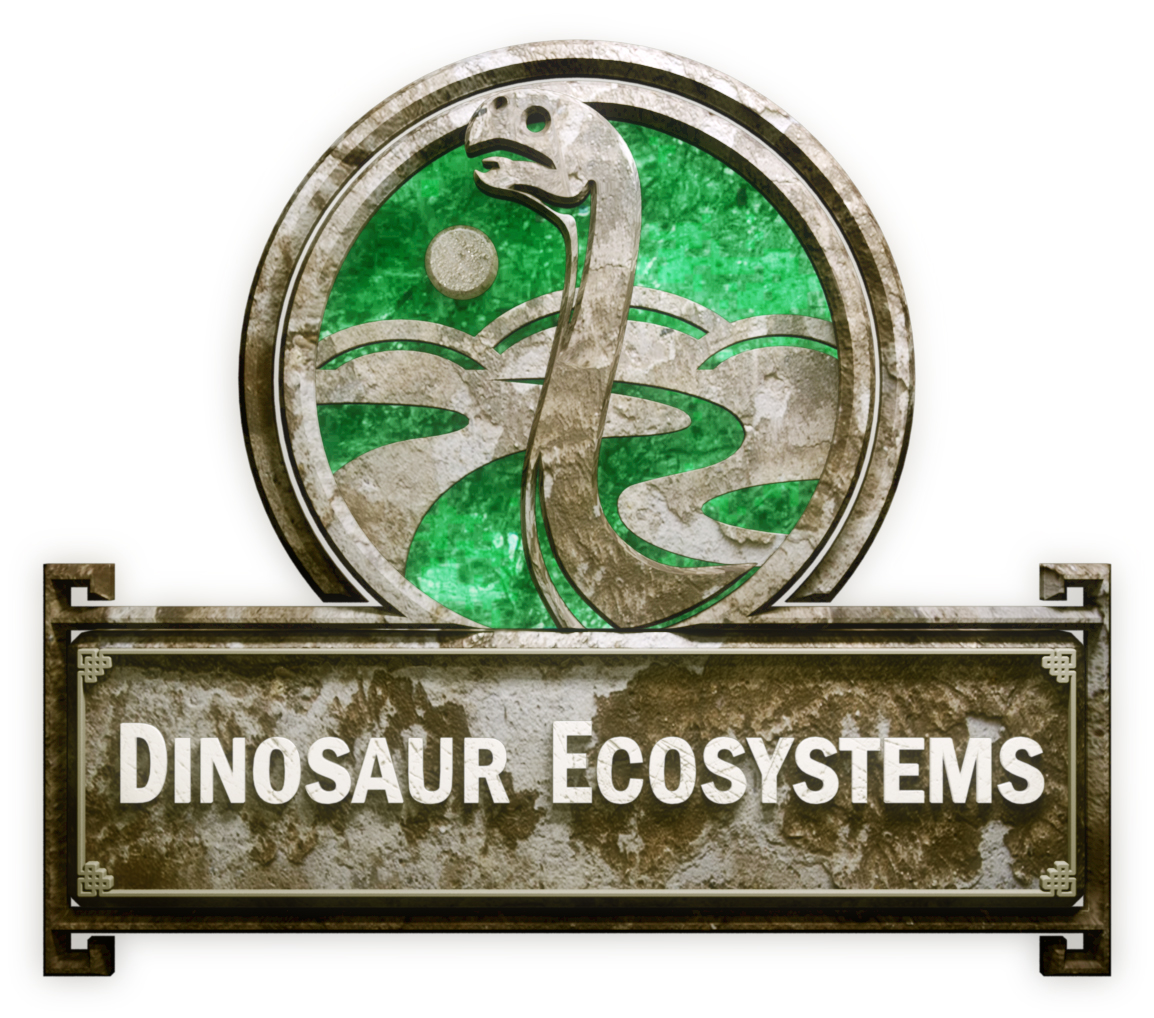 It may appear as an easily drawn dinosaur, yet in fact, the design went through several rounds of modifications as the dinosaur neck in the original design did not align with archaeological findings. Sometimes the artist may have to negotiate with the course instructor so as to strike the right balance between visual appeal and accuracy. As MOOCs serve a global audience, artists may sometimes need to use examples and visual elements that speak a common message to learners of different cultures as much as they can.
For example, take a look at the illustrations below, can you tell what it is portraying and which MOOC it was used in? What would be your choice:
or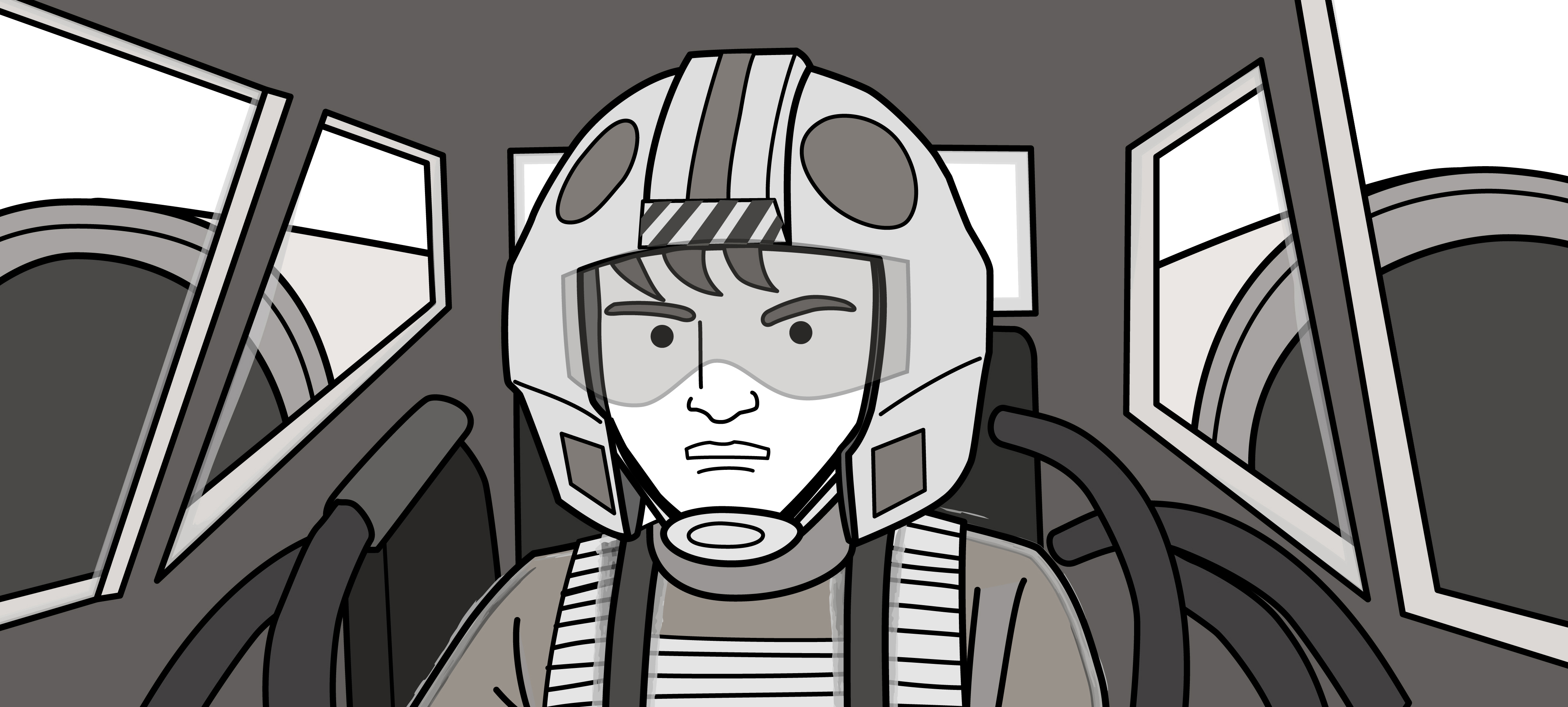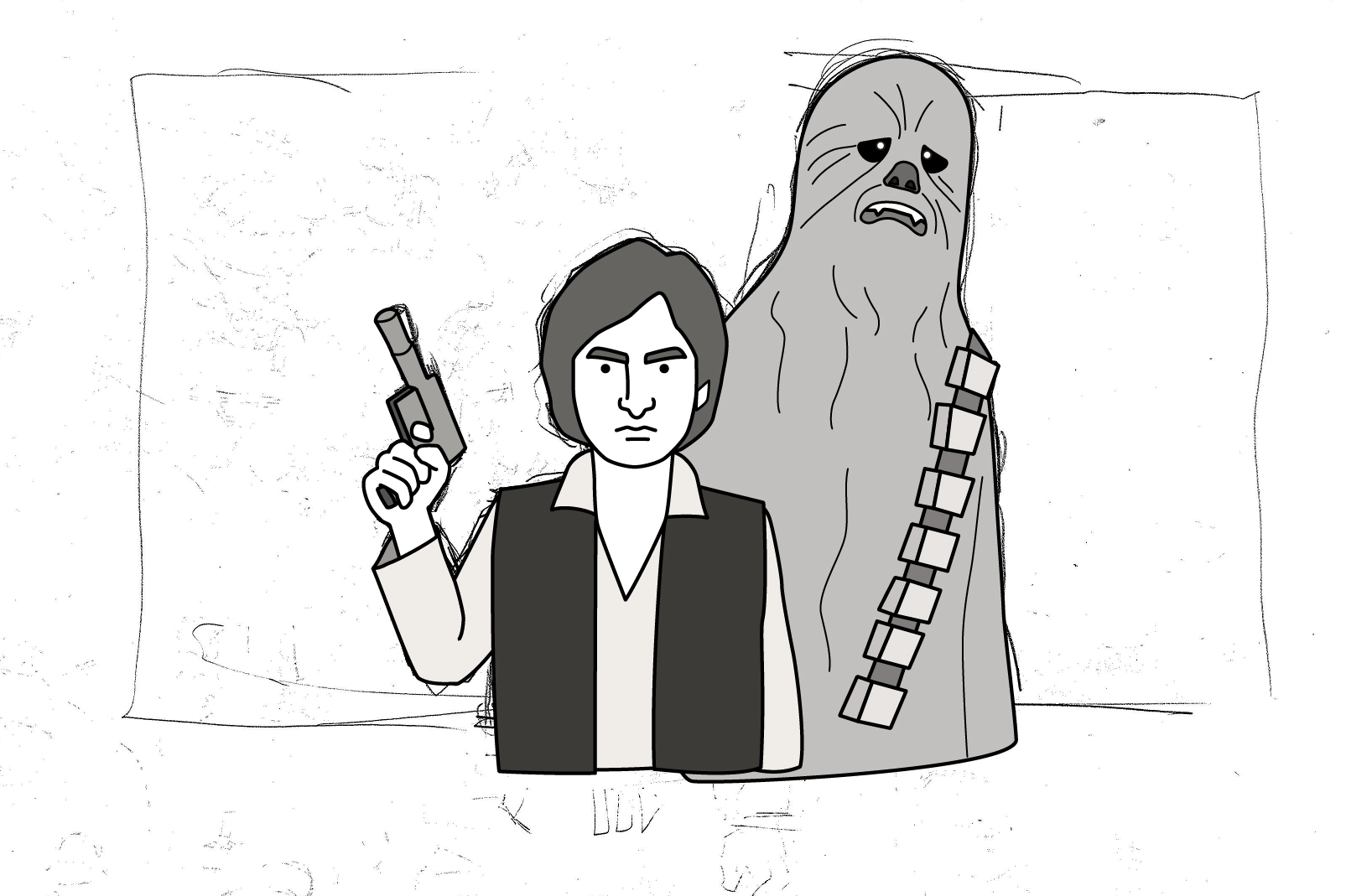 The correct answer is Humanity and Nature in Chinese Thought! Ray and the course team chose Star Wars, a worldwide known movie, as an example to illustrate abstract Chinese philosophical concepts to the audience. Did you guess the correct answer?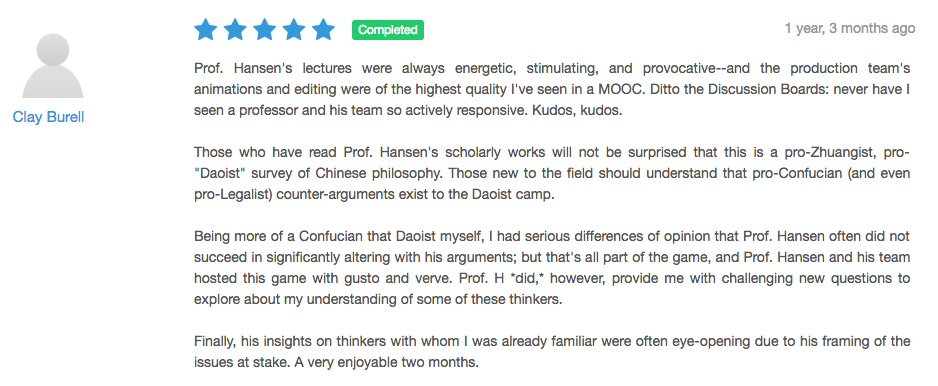 Our students commented positively on Ray's animations.
These are just some examples to illustrate the flexibility and creativity of visual aids that can enhance learners' participation. Thanks to Ray, our elearning journey has been made more colourful!
A glimpse into our artist's working process:

Ray working on the banner of our new MOOC Hong Kong Cinema through a Global Lens.
You can now purchase Ray's design at HKU Visitor Centre.