"To provide a more effective learning experience, you have to adapt course material for a new generation. They are learning in a different way than we did in the past," said Mr. Chia-Wei Wu, Director of Learning Sciences and Technologies of School of Dental Medicine, University of Pennsylvania (UPenn), in the seminar "Penn Dental Medicine Academic Initiative and the Influence of Technology Development in Medical Science" on November 7, 2017. In this seminar, Mr. Wu shared his successful experience in changing the teaching and learning environment at UPenn DMD programme, through introducing iPedagogy and incorporating the latest technological approaches.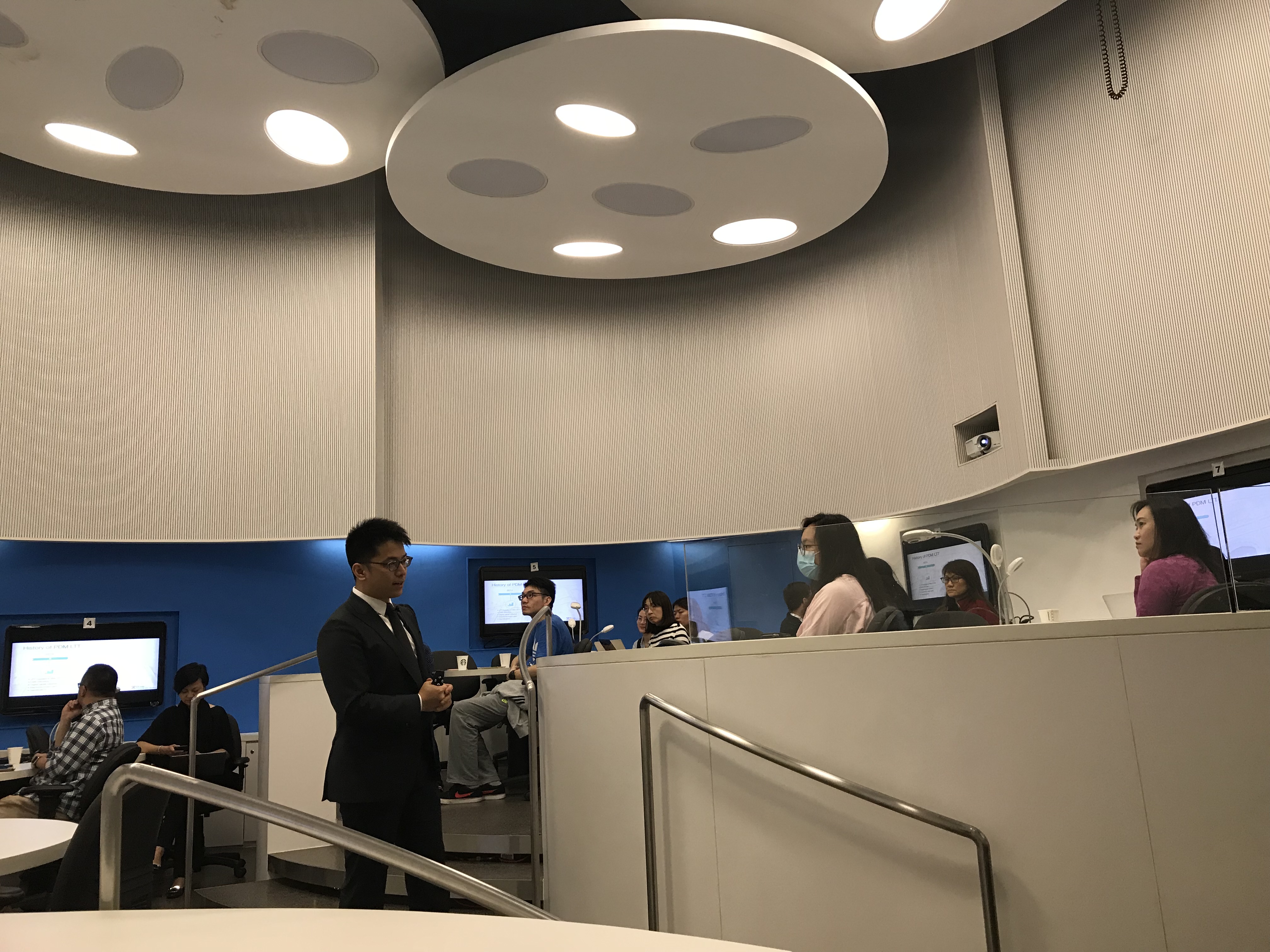 Mr. Wu introducing iPedagogy to HKU students and staff
iPedagogy at UPenn DMD
Four technology-empowered initiatives have been introduced to improve student engagement and facilitate teachers in monitoring students' performance:
The iPad initiative

Starting from 2014, every newly admitted DMD student from School of Dental Medicine is given an iPad and they are required to bring the iPad to school on a daily basis for learning. Several apps essential for learning have been remotely installed for easy access to course information and materials. Students can keep the iPads even after graduation.

iBooks

An e-book app, iBooks, was introduced as an teaching and learning platform in the DMD programme. It allows teachers to conveniently import teaching materials. Traditional textbooks used in the programme have been converted to an electronic format with better visuals. iBooks also enables students and teachers to access content of different media types at the same time, such as instructional videos, course schedules and published journal articles. Interactive online worksheets and quizzes are also included in the app. Furthermore, students can download the most up-to-date version of course books through iBooks anytime anywhere. What is more, email notifications are automatically disseminated to students regarding course content updates. As of this year, 24 electronic textbooks are now available on iBooks and most of them are clinical manuals and course documents for the 4-year study programme.

The visual and graphic presentations of iBooks of DMD programme

Online lectures

Tailor-made online lecture videos have been designed to cover various topics in one learning module, which concentrates the course, making its content more concise and efficient in content delivery. While using the iBooks app to watch lecture videos, simultaneous note-taking is also supported, hence students do not have to keep jumping from one app to another to jot notes. According to the feedback of course teachers and students, online lectures enabled them to have much more time to engage in in-class discussions*, as students are required to familiarize themselves with the course content by watching lecture videos before coming to class for in-class activities.

Gamification

Merging game and studies – Various interactive platforms, such as Poll Everywhere and PaGamo, are used to engage students in classroom activities. Students' feedback showed that they were very content with the use of games to learn as well as study for tests.

Success of iPedagogy
iPedagogy in UPenn received wide acclaim from students and academic staff. Students found that learning with iPads greatly enhanced their lab experience and practice, since they could easily refer back to demonstration videos and chapter content during laboratory experiments. They found carrying their iPads rather than heavy textbooks to class much more convenient. Teachers also noted that technology stimulated students' in-class engagement – students were more likely to participate in anonymous polling and other interactive online activities in lectures. In addition, it was easier for teachers to closely monitor students' performance and their learning progress with a centralized learning platform, so they could adjust their teaching plans and improve the syllabus conveniently.

On top of pursuing academic achievement in university, proficiency in technology literacy is an important skillset that students should acquire in university education nowadays. You and your department can take an initiative to make a change in your school! Contact us if you have an idea in mind.

Further reading
Debbie Goldberg. "Academic Initiatives: Penn Dental Medicine Furthers News Aspects in Curriculum, Technology and Wellness." Penn Dental Journal, Fall 2016, p. 32.
Contact us: enquiry@teli.hku.hk