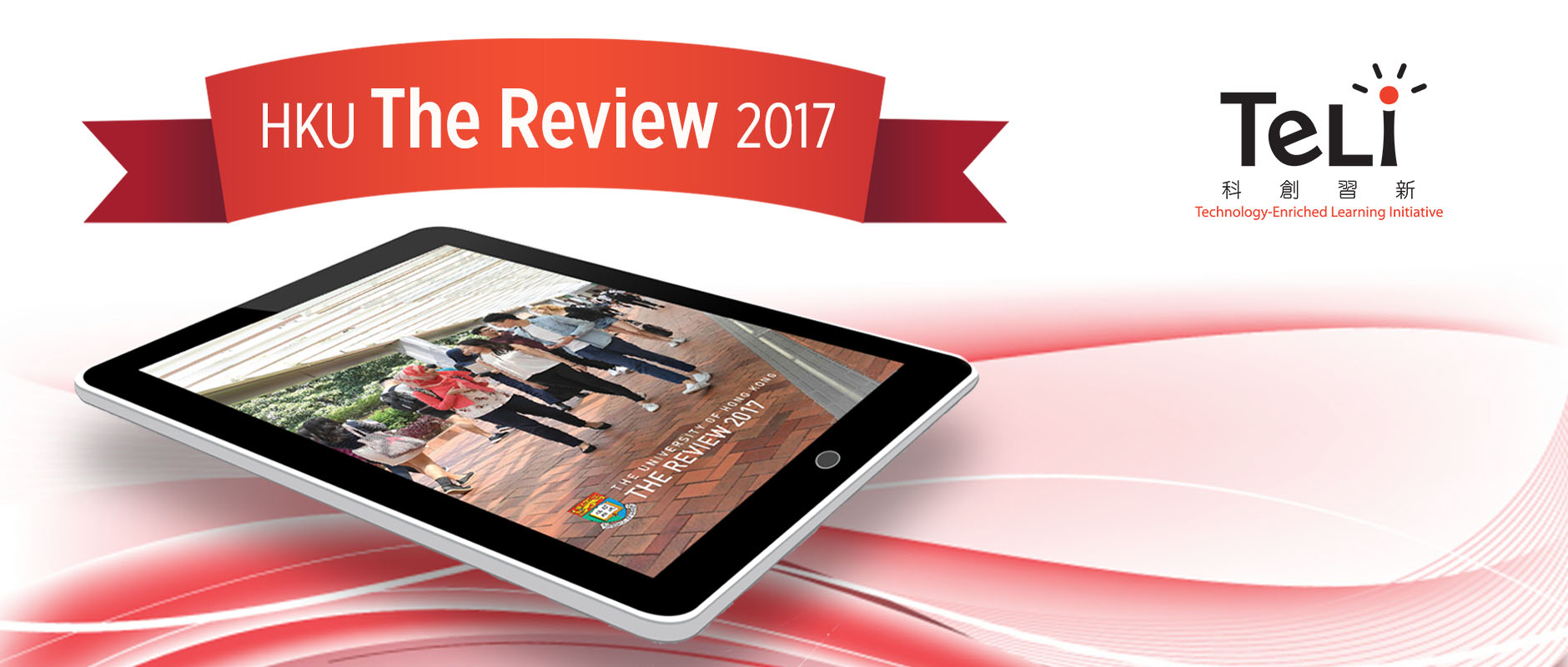 We are excited to share some highlights of Technology-Enriched Learning Initiative's (TELI) involvement in HKU The Review 2017!
#Innovative #Testing New Waters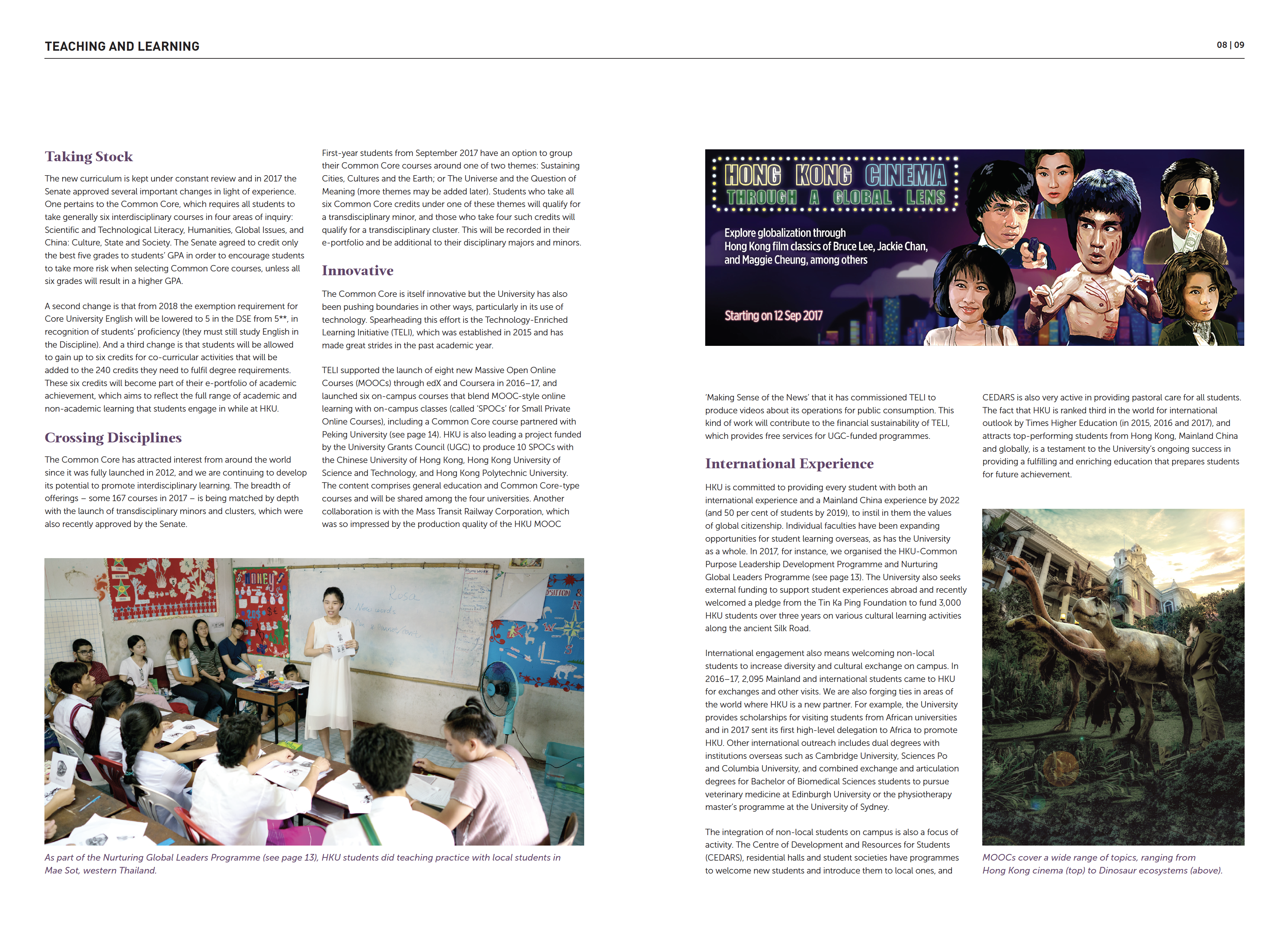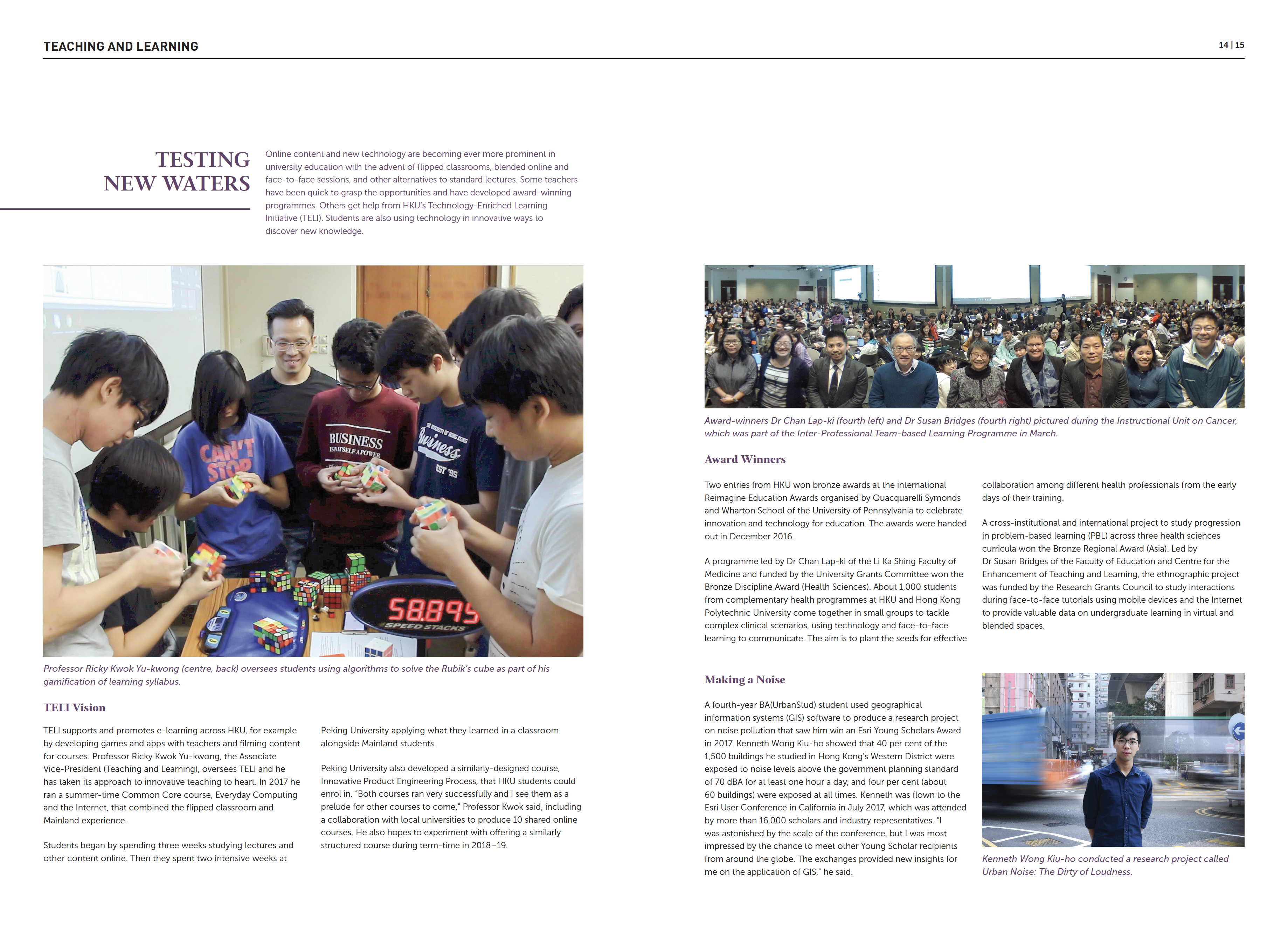 TELI Vision
Online content and new technology are becoming ever more prominent in university education, creating alternatives to standard lectures such as flipped classrooms. TELI strives to help teachers explore new ways to teach. We support and promote e-learning across HKU, for example by developing games and apps with teachers and producing online learning materials. We also:
Produce courses
Eight Massive Open Online Courses (MOOCs) through the edX and Coursera platforms in 2016-17
Six on-campus Small Private Online Courses (SPOCs) that blend MOOC-style online learning with on-campus classes
Collaborate
A University Grants Council (UGC) funded project to produce 10 SPOCs with three local universities, namely the Chinese University of Hong Kong, Hong Kong University of Science and Technology, and Hong Kong Polytechnic University. The content (general education or common core-type course) will be shared among the four universities.
A new mode of collaboration: a commission from Mass Transit Railway Corporation to produce videos about its operations for public consumption.
Encourage innovative teaching
Professor Ricky Kwok (who oversees TELI) launched a summer edition of his Common Core course, Everyday Computing and the Internet, creating an opportunity for students to experience flipped classroom in Peking University. It was a brand new experience for our students. It included three weeks online learning and two intensive weeks at Peking University with Mainland students.
Want to know more about e-learning or teaching in innovative ways? Contact us at enquiry@teli.hku.hk! Don't forget to follow us on Facebook, Twitter and Instagram.