Jointly organised by Technology-Enriched Learning Initiative (TELI) and Division of Landscape Architecture, Faculty of Architecture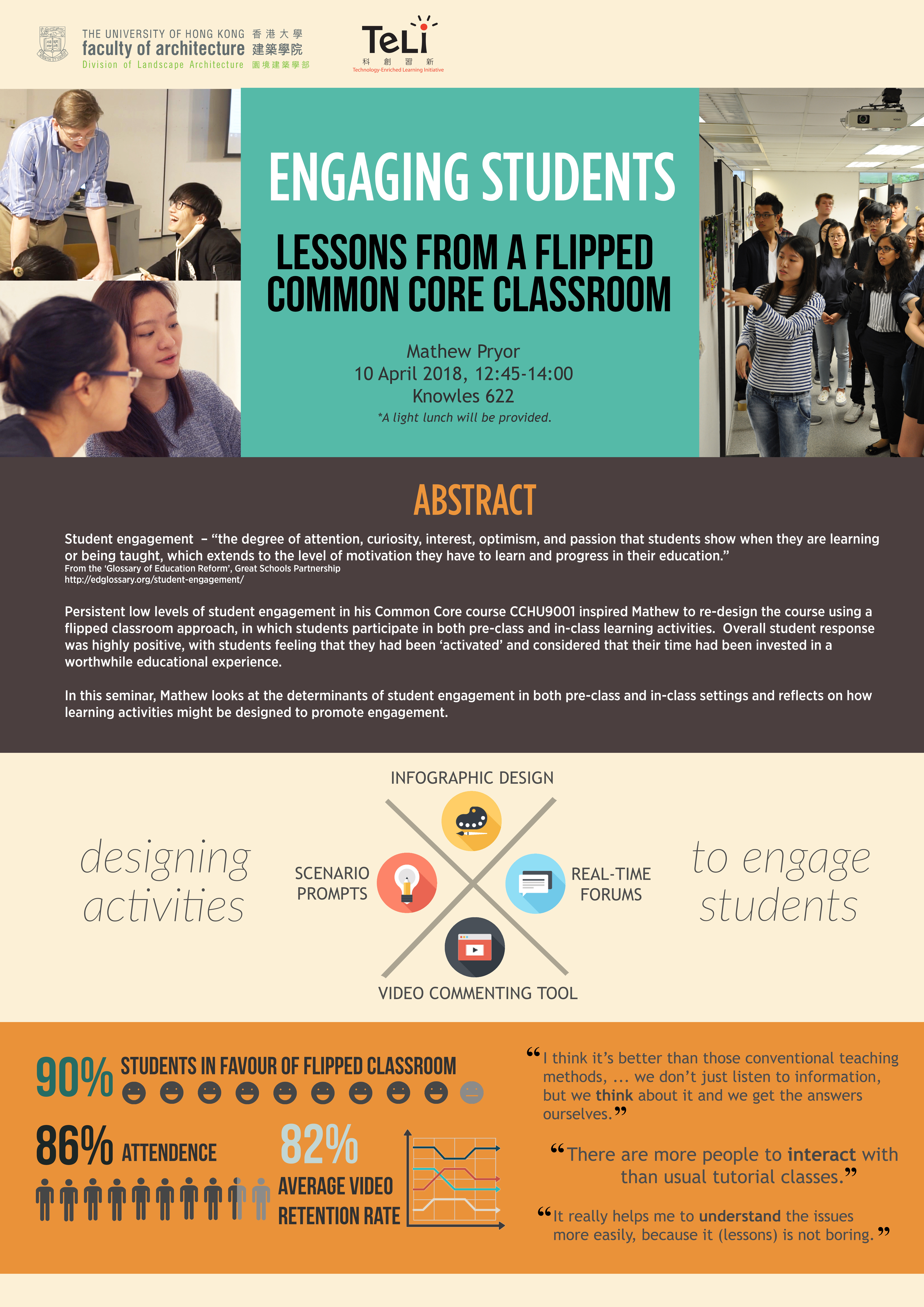 Details of the event:
Date : 10 April, 2018 (Tues)
Time : 12:45pm – 2:00pm
Venue : Room 622, 6/F, Knowles Building
Speaker: Mr. Mathew Pryor, Associate Professor (Teaching), Faculty of Architecture
Abstract
Student engagement – "the degree of attention, curiosity, interest, optimism and passion that students show when they are learning or being taught, which extends to the level of motivation they have to learn and progress in their education." (From the 'Glossary of Education Reform', Great Schools Partnership, http://edglossary.org/student-engagement/)
Persistent low levels of student engagement in his Common Core course CCHU9001 inspired Mathew to re-design the course using a flipped classroom approach, in which students participate in both pre-class and in-class learning activities. Overall student response was highly positive, with students feeling that they had been 'activated' and considered that their time had been invested in a worthwhile educational experience.
In this seminar, Mathew looks at the determinants of student engagement in both pre-class and in-class settings and reflects on how learning activities might be designed to promote engagement.
*A light lunch will be provided.
For enquiries, please direct your messages to enquiry@teli.hku.hk.