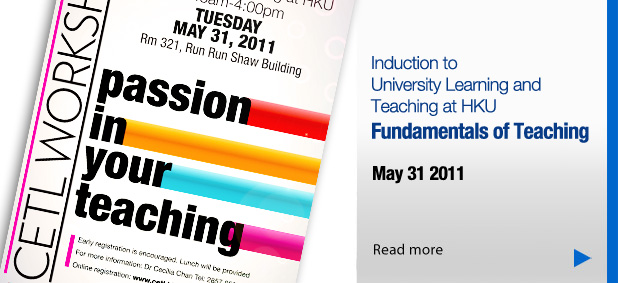 A one-day workshop on "Induction to Learning and Teaching at HKU" will be conducted on May 31, 2011 at Room 321, Run Run Shaw Building. This workshop, organized by the Centre for the Enhancement of Teaching and Learning (CETL), will focus on providing participants with knowledge, strategies and applied skills needed for teaching at the University level.
All new teaching staff members at HKU are expected to attend the workshop. Upon completion participants will receive a certificate of attendance that can be used for their teaching portfolios and the Performance Review Development process. For course details and online registration, please access http://www.cetl.hku.hk/induction110531.
For enquiries, please contact Ms Eva Poon at evapoon@hku.hk.