CETL Seminar : Supporting curriculum renewal and innovation in a research-intensive university: challenges and opportunities
Date: Jan 19, 2012 (Thur)
Time: 12:45pm to 2pm
Venue: Room 321, Run Run Shaw Building
Facilitator: Dr Cathy Gunn
This seminar outlines how a Capacity Development Framework – one of many theoretical models designed to manage strategic change – could keep a strategic curriculum renewal initiative on track in a large, research-intensive university, where a complex combination of external (government policy and international trends) and internal (institutional and individual) influences are present. The challenge of aligning institutional, Faculty and individual priorities and perspectives is acknowledged as significant in this context. The exceptional and timely opportunities created by a sector-wide curriculum renewal initiative in Hong Kong in 2012 are noted as powerful enabling factors. Evidence drawn from personal experience and published sources is offered to support the case presented.
For details and online registration, please go to http://www.cetl.hku.hk/seminar120119
For enquiries, please contact Mr William Yieu by email wyieu@hku.hk.
---
About the Facilitator: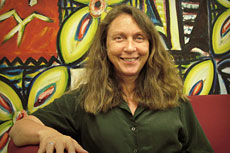 Dr Cathy Gunn is currently Head of e-learning Group at the Centre for Academic Development, The University of Auckland. In her current role, Cathy leads and manages a multi-skilled professional elearning team in a central service unit that promotes the institutional strategic objective of excellence in teaching and learning.