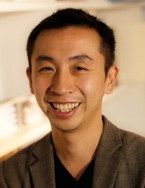 Assistant Professor of Architecture Mr John Lin won the prestigious international Architectural Review's Housing Competition 2012 with his project "The Shijia House" (House for All Seasons) in Shaanxi Province, which began as an Experiential Learning workshop that focuses on Chinese lifestyles in transition.
To know more about the project, please visit the following webpages:
Mr John Lin has been very active in projects in rural areas of China integrating local and traditional construction practices with contemporary sustainable technologies. He has a lot of experience in engaging students through Experiential Learning workshops, such as the 'Luk Zuk Village Project' and 'Qinmo Village School Project'. He was the winner of the Outstanding Teaching Award in 2010.