Organized by Centre for the Enhancement of Teaching and Learning (CETL)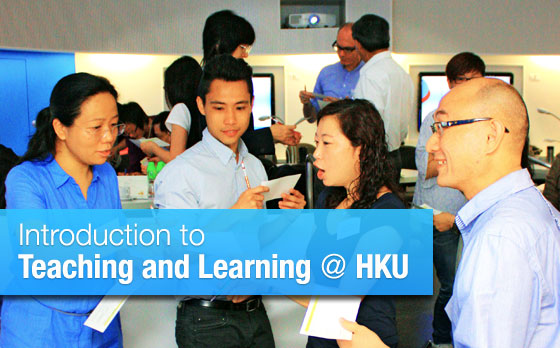 This one-day programme is a foundation programme in teaching and learning at The University of Hong Kong and is designed for teaching staff, regardless of previous teaching experience, who are new to teaching at HKU. The overall aim is to provide new staff with a better understanding of specific issues relating to teaching and learning context in Hong Kong and at HKU. Staff will hear from leading Senior Academics in areas of strategic importance to the University.
"Introduction to Teaching and Learning @ HKU" is a required programme for all new academic and academic-related staff with full-time teaching responsibilities commencing on or after September 1, 2011, and should be taken within the first year of service and there are no exemptions.
For more details and information on registration, please visit this link.