New EPSU Staff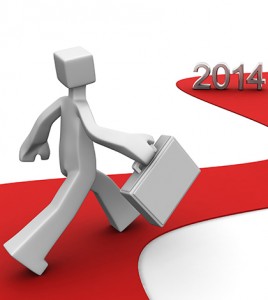 Steve Roberts joined the EPSU team as an instructional designer in January 2014. Steve has an extensive background in teaching along with an excellent working of knowledge of how to make purposeful use of technologies in teaching. The EPSU now has three instructional designers and a multimedia designer along with the Director. We're here to help so please get in touch if you would like support with using technologies in your teaching.
Teaching and Learning Days
The EPSU, Information Technology Services and Learning Environment Services will be running teaching and learning days on the 11th and 12th of February 2014. There will be display stands at the Chi Wah Learning Commons and the Run Run Shaw Building manned by members of the three teams. Staff and students will have the opportunity to experience technologies first hand and to talk with members of the EPSU, ITS and Learning Environment Services about technologies and teaching. Watch the bulk email for more details.
Mobile Learning Seminar
The EPSU will be running a seminar on the 19th February from 12.45-2.00 in Room 321, Run Run Shaw Building. The topic is "Mobiles for Polling, Generating Resources and Reflecting". This will be a hands on session with participants having the opportunity to try out different applications and services on their own devices. For more details and registration go to http://epsu.cetl.hku.hk/19feb2014/.
Guidelines for Use of External Services
ITS and the EPSU have been collaborating on a set of guidelines for use of external services such as Google Docs. ITS and EPSU ran consultation seminars with staff in January and the guidelines have been revised based on input from staff. The guidelines will be released in the first quarter of this year. In the meantime if you have questions about use of external services you can contact Dr. Iain Doherty.
Moodle GradeMark Video Tutorials
We have produced a new series of short video tutorials for teachers to learn how GradeMark can be conveniently used to give feedback, leave comments and grade the assignments of students online in the Moodle learning management system.
My e-learning tab of HKU Portal Enhanced
We have enhanced the staff's "My e-learning" tab of HKU Portal with a new look and feel. Now teachers can locate the information of their courses and manage them more easily. The online application form for teacher-requested Moodle course is also reviewed, enhanced and simplified. It now has better integration with SIS Class Staff Information System for creating Moodle courses and with a better support for early creation of SIS courses based on teacher's request.
Panopto and Moodle Hands-on Training Courses
The ITS Panopto and Moodle hands-on training courses in February are now open for registration. Details can be found here.