Message from Faculty of Education
Community of Higher Education Research (CHER) in Hong Kong
Are There Critical Issues that Urge Advanced Studies in Higher Education?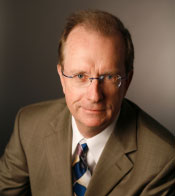 William G. Tierney
University of Southern California
HKU Visiting Research Professor
"A Conversation about the role of higher education in fixing failed states"
(with Anatoly Oleksiyenko, reporting on cases from Ukraine and Russia)
Date: Thursday, March 27, 2014
Time: 12.45-2.00pm
Venue: Room 401-402, Meng Wah Complex, HKU
Chair: Gerard A. Postiglione
Abstract:
Failed higher education is most likely to lead to failed state. The opposite can be also true. Looking into the previous studies on the subject and bringing into the conversation the cases of Ukraine and Russia, the discussants will push the boundaries on theoretical perspectives in the field, examine potential problems, and contemplate on opening opportunities in fixing failed states with the help of academic excellence, accountability, and public-private partneships.
About the speaker:
William G. Tierney is Director of the Center for Higher Education Policy Analysis, University Professor and Wilbur-Kieffer Professor of Higher Education at the Rossier School of Education. Former President of the USC Academic Senate, he chaired the Ph.D. program for the USC Rossier School of Education and chaired the University Committee on Academic Review. He also served as President of the Association for the Study of Higher Education. He has recently been elected as President of the American Education Research Association. His research interests pertain to organizational performance, equity, and faculty roles and rewards. Professor Tierney teaches courses on the administration and governance of higher education and on qualitative methods. He is currently HKU Visiting Research Professor.
~ All are Welcome! ~
The Community for Higher Education Research is designed to bring together researchers in any area of higher education research for exchange and critical dialogue. The seminar is co-organized and supported by the Higher Education Partnerships FRT, SIG "Higher Education" of the Comparative Education Research Center.