Message from Medical Ethics and Humanities Unit
Lost in Translation:
Cross-Cultural Narratives in Mental Health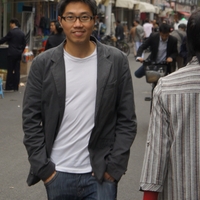 Seminar given by
Dr. Harry Wu
Assistant Professor of Medical Humanities,
Nanyang Technological University
Abstract:
For the past two decades, 'illness narratives' has become a fashionable field of enquiry in medical education. While it is widely recognised that subjective illness narratives of health, illness and disability, begin to centre the source of knowledge useful for diagnosis, treatment and care in Anglo-American contexts, they encounter various challenges elsewhere. In this talk, I am going to discuss some possible technical and ethical predicaments of illness narratives by looking at mental health in Chinese contexts. In doing so, I hope to broaden the horizon concerning students' cross-cultural learning and practice, which has been proved inevitable in today's globalised medical cosmology.
About the speaker:
Harry Yi-Jui Wu received his DPhil in History from the University of Oxford in 2012. He is assistant professor in medical humanities at the School of Humanities and Social Sciences and Lee Kong Chian School of Medicine, Nanyang Technological University, Singapore. Prior to his career as a historian, he studied medicine in Taiwan with further training experiences in psychiatry and psychoanalytic studies. Before coming to Singapore, he was Clifford Norton Student in the history of science at The Queen's College, Oxford, doctoral fellow at the Academia Sinica in Taiwan, and postdoctoral fellow in humanitarian studies at the Centre for the Humanities and Medicine, The University of Hong Kong.
Seminar Details:
Date:
April 16, 2014 (Wednesday)
Time:
4:00PM – 5:00PM
Venue:
Telemedicine Centre (MTC), 2/F William MW Mong Block, 21 Sassoon Road, Pokfulam
Light refreshment will be provided.
No registration is required.
For any enquiry, please contact Mr Abel Lau at medhum@hku.hk