Message from Medical Ethics and Humanities Unit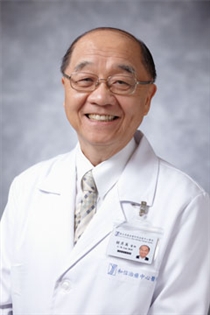 Professor CW Lai
Chair of the Taiwan Medical Accreditation Council
Former Dean, Tzu Chi College of Medicine, Hualien
Former Chair, Medical Education Committee, Ministry of Education, Taiwan
As a practising neurologist trained in Taiwan and in the United States and from his leadership roles in medicine and government, Professor Lai brings clinical, cross-cultural and professional experience to the medical humanities.  He has been instrumental in the initiation and development of Medical Humanities education in medical schools across Taiwan, particularly in the efforts to promote vertical curricular integration and collaboration between clinical and humanities faculty.
Date: April, 11 (Fri) 2014 (Rescheduled from March 27)
Time: 1:00 – 2:00PM (Sandwiches will be provided)
Venue: Mrs Chen Yang Foo Oi Telemedicine Centre, 2/F, William MW Mong Block Faculty of Medicine Building, 21 Sassoon Road
Abstract of the seminar
In Taiwan, most medical schools accept students after high school, where the focus had been on the preparation for the highly competitive college entrance examination, and humanism and liberal arts are not emphasized. Furthermore, most medical schools are actually "medical universities" rather than being a branch of a general university, and therefore, have substantial difficulties in recruiting the best qualified faculty in the area of liberal arts, humanities and social sciences, and consequently, the curricula in these areas are suboptimal.
In the past, we have tried to keep the first two years of medical education ("premed") exclusively for liberal arts and medical humanities, but such a curriculum design has not resulted in significant improvement in the humanistic and professional qualities in our medical graduates, and we are now working on the "vertical integration" of medical humanities courses to emphasize its learning throughout the entire medical school years, especially during the clinical years, to make humanism and professionalism more relevant to the students.
In the last few years, there is a trend in medical education in Taiwan where schools are encouraging students to have exposure to patients in their early years of medical school via service-learning courses in order to raise the students' sensitivity to human suffering. Some schools also place emphasis on language skills (e.g. in English and the local Taiwanese dialect), bioethics and history of medicine. In addition, we are increasingly aware of the differences between Western and non-Western sociocultural and historical background, and a group of medical educators have challenged the universal applicability of the Western framework of medical professionalism and have proposed a process to build a professionalism framework that reflects the cultural heritage and the values of local stakeholders. Furthermore, there is a concerted effort by medical and non-medical faculty from all medical schools via a core group called "Medical Educators for Humanities (MEH)" to improve the quality of teaching and curriculum design in these areas, as well as the collaboration between clinical and humanities faculty.
We hope our efforts in promoting humanism and professionalism in medical education in Taiwan will produce competent physicians equipped with not only knowledge and skills, but also caring attitude.
All are welcome
Please register at https://hkuems1.hku.hk/hkuems/ec_regform.aspx?guest=Y&UEID=29363