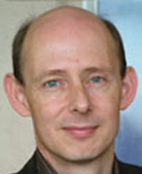 Message from Faculty of Education
Community of Higher Education Research (CHER)
Do students have freedom to learn at university?
Presenter: Bruce Macfarlane
Chair: Anatoly Oleksiyenko
Discussant: Bob Adamson, HKIEd
20 May, 2014, 12.45pm-2.00pm
Room 203, Runme Shaw Building, HKU
Abstract:
Universities have become performative environments in response to the pressures of the audit culture. Whilst the implications for academic life are well documented, students are also subject to demands that audit their learning in increasingly behavioural rather than cognitive terms. Specifically, this includes rules on class attendance, (presenteeism), class and peer participation as part of learning and assessment regimes (learnerism) and requirements to demonstrate commitment to normative social agendas such as global citizenship and sustainability (soulcraft). Drawing on a recent survey of HKU students, it is argued that student performativity is transforming learning at university from a private space into a public performance with adverse consequences for student academic freedom.
About the speaker:
Bruce Macfarlane is Professor of Higher Education at HKU and Associate Dean for Learning and Teaching in the Faculty of Education. His books (with Routledge) include Teaching with Integrity, The Academic Citizen, Researching with Integrity and Intellectual Leadership in Higher Education. His new book, Freedom to Learn will be published in 2015.
~ All are Welcome! ~
The Community for Higher Education Research is designed to bring together researchers in any area of higher education research for exchange and critical dialogue.