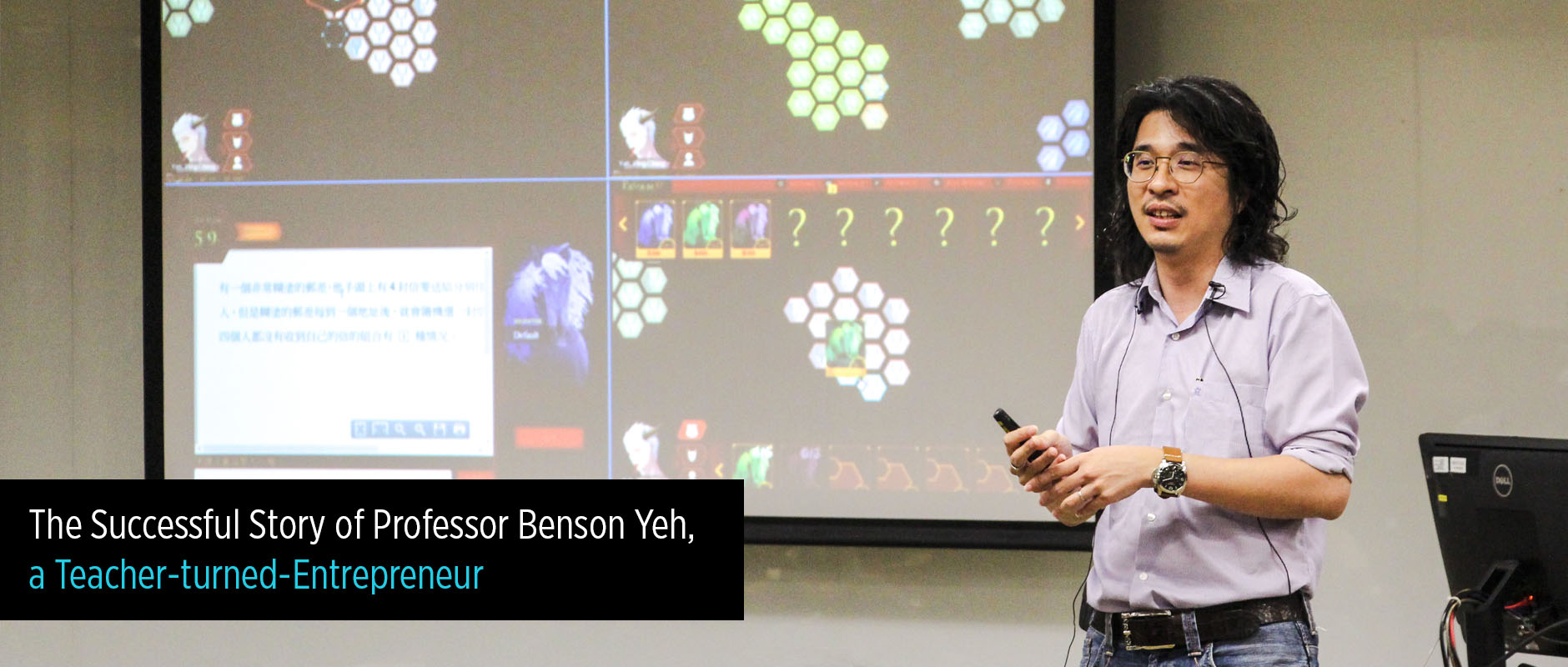 On November 24, 2015, Professor Benson Yeh, Director of MOOC Program at National Taiwan University rolled up his sleeves and recounted his entrepreneurial story to an audience largely comprised of University students and teachers. The setting up of BoniO, an educational gaming software firm, is not only a testimonial of Professor Yeh's achievement in gamification; it is also a prime example showing that everyone/anyone is capable of creating something great. It is hoped that his example will be an inspiration to the younger generation and give them the courage in taking the first step towards their own startup.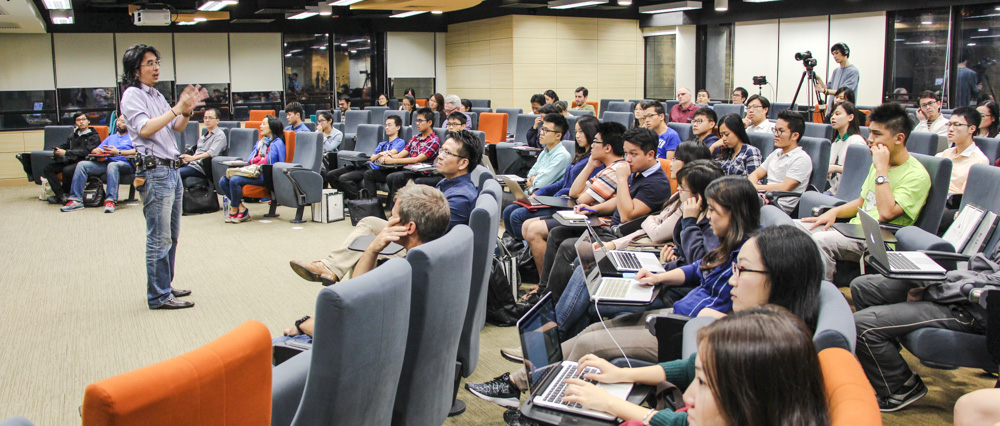 Professor Yeh believes that a feasible startup idea has to spring from a problem and for his case, the problem was the need for authentic learning materials. In Taiwan, the standard question banks for student assignment are so overused that the answer guides have become very easily accessible to students. Tolerating such problem was not an option for Professor Yeh, so he came up with the idea of asking students to design their own questions for the class. As designing questions requires thorough and comprehensive knowledge of the subject matter, it motivates students to learn the issues better. What's more? Professor Yeh and his team created "a very considerate and yet very evil design," as he put it, to provide real time update on who has completed the assignment. In this way, students feel the pressure to do better and faster than their fellows. "That's why they become very addicted to solving the problems." Professor Yeh explained that this sense of competition lays the ground for gamifying learning materials.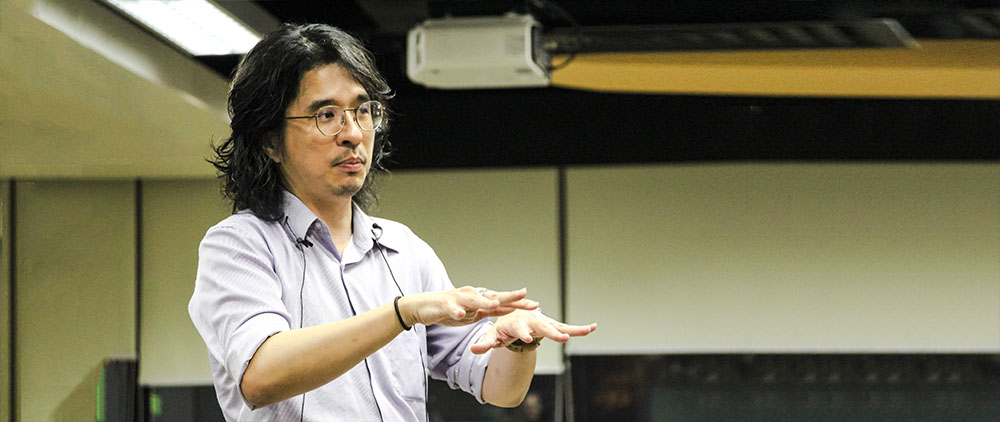 Based on this "considerate and evil design", Professor Yeh developed his social gaming platform PaGamO for his Coursera MOOC, followed by the software house BoniO to provide teachers all over the world with an infrastructure to gamify their teaching materials. Beyond this successful story, Professor Yeh has a greater and deeper agenda: "The reason why I decided to do that was mission." He explained that in his 10 years of teaching in university, he has seen many super talents and geniuses choosing to work in big companies instead of creating a startup, simply because they do not want to take the risk of failure. The phenomenon is not limited to students, but applies to Professors as well. Professor Yeh would like to grow a successful story from campus as an inspiration for his University students and counterparts.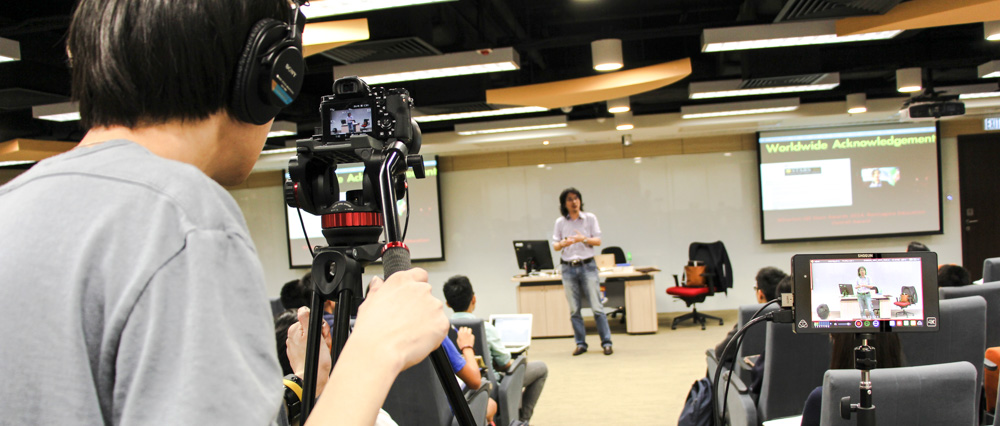 Advice from Professor Benson Yeh to potential future entrepreneurs:
(1) Find good problem – "A good problem is one that troubles many people… You offer good solutions and many people are willing to spend money for your product… Start to train yourself to observe other people."
(2) Build your HR database – "Making a good team is very important, but forming a good team requires time… Now is the time for you to start building your good team."
(3) Have good presentation and marketing skills – "If you don't have some visibility; if you don't have some reputation, even if you have good startup, it's very difficult for you to get funding… Go out there and let other people know."
In a nutshell? Challenge yourself further, think outside the box and have fun.