Dear Colleagues,
Greetings from the Academic Advising Office.
We are pleased to share with you the January 2018 issue of the AAO Newsletter.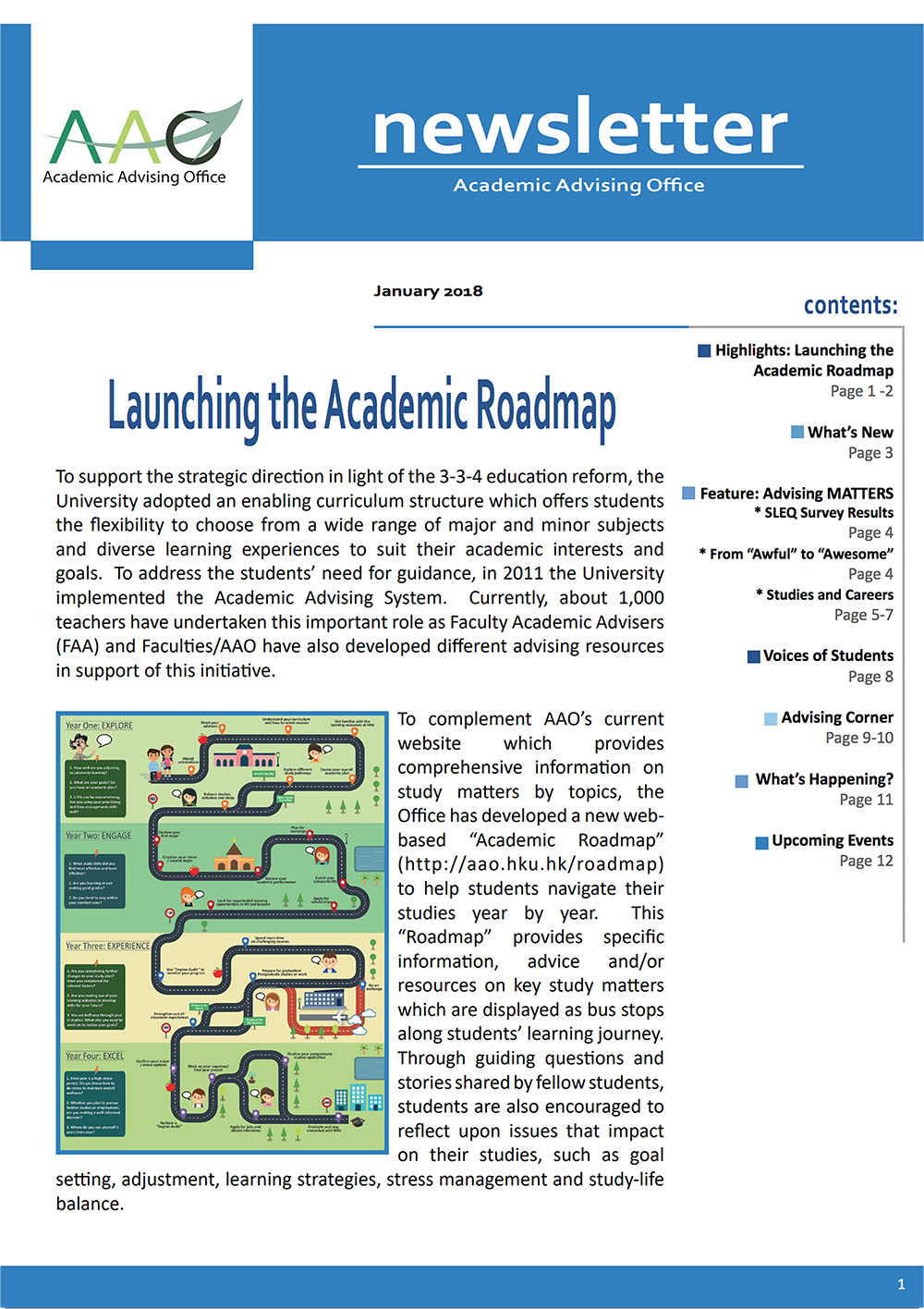 The contents of this current issue include:
* Highlights: Launching the Academic Roadmap
* What is New @ HKU Academic Advising
* Feature: Advising MATTERS
SLEQ Survey Results
From "Awful" to "Awesome"
Studies and Careers
* Voices of Students and Advising Corner
* What's Happening and Upcoming Events
Happy reading and we welcome your comments.
Academic Advising Office