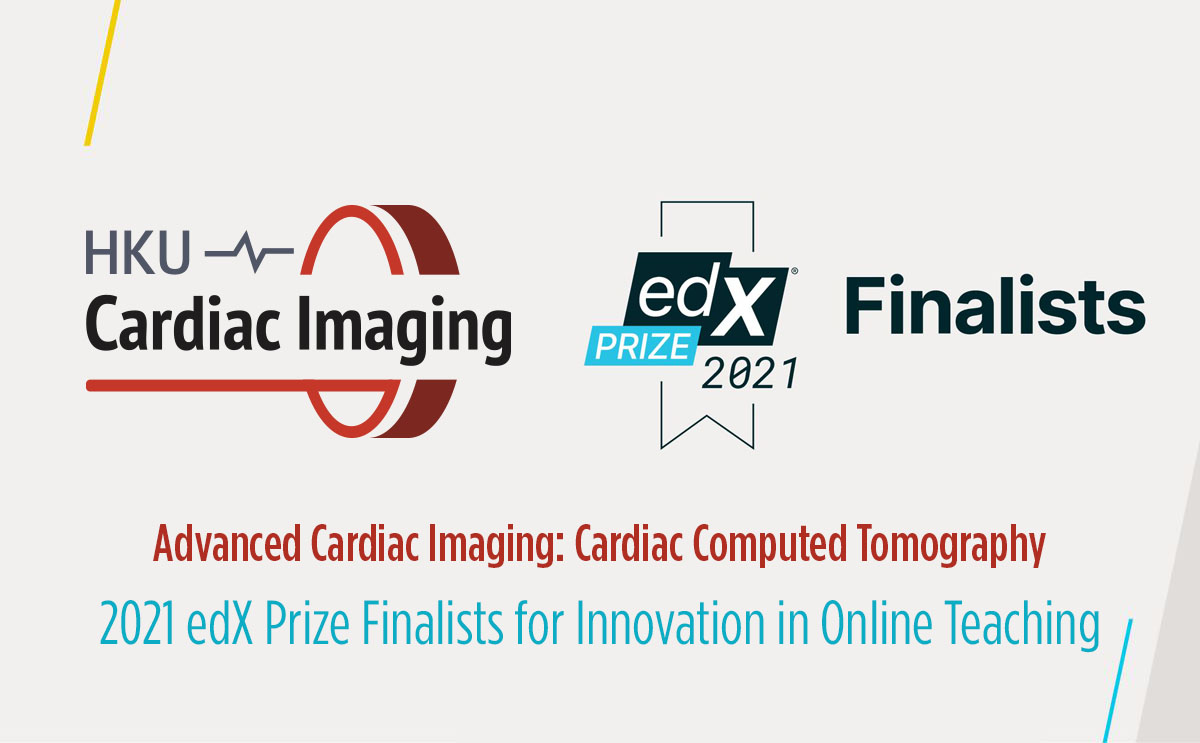 HKU's Advanced Cardiac Imaging: Cardiac Computed Tomography by Dr Ming-Yen NG is selected as one of twelve finalists for the sixth annual edX Prize for Exceptional Contributions in Online Teaching and Learning
Course homepage: https://www.edx.org/course/advanced-cardiac-imaging-cardiac-computed-tomograp
Read more: https://press.edx.org/celebrating-the-2021-edx-prize-finalists

Date: 29 September 2021 (Wednesday)
Time: 12:30 – 13:30 (HKT, UTC+8)
Speakers: Ms Alice Lee, Dr Leon Lei
Copyright is meant to encourage creativity by conferring exclusive rights on authors and enabling copyright owners to make profits by distributing or licensing copyright works. Nevertheless, in reality, the copyright regime is too complex and technical for a layman to comprehend. In virtual learning, teachers are creators as well as users of copyright materials.
There are burning questions regarding copyright issues in teaching and learning. For example, would it be copyright infringement when teachers and students include copyright works like images or music into their presentations, teaching/learning materials or social media? Who owns the copyright for contents created during learning activities? How can we creatively and ethically use copyright works?
We would like to discuss the potential and affordances of Creative Commons (CC), Open Educational Resources (OER) and CC/OER-enabled pedagogies with some examples in training.
Copyright, OER and CC in teaching and learning
OER/CC adoption (e.g. how to search and adopt CC-licensed works)
OER/CC creation (e.g. deciding which CC licenses should be adopted)
OER/CC in general education, introductory courses and other courses
Through the training, participants can reflect on better practices and design considerations in CC/OER-enabled pedagogies. Upon completion, the participants will be able to:
Identify copyright owners and avoid infringement;
Identify the opportunities and challenges of adopting CC and OER in the curriculum; and
Use CC and OER to facilitate classroom learning and assessment.
Speaker
Ms Alice Suet Ching LEE is an Associate Professor of Law at the University of Hong Kong, SFHEA (Senior Fellow of AdvanceHE), and convenor of the T&L Interest Group at the Faculty of Law. Associate Dean (Academic Affairs) from 2011 to 2020, she has received the University Distinguished Teaching Award and two Outstanding Teaching Awards from HKU, and a student-led Teaching Feedback Award. She chaired the HKU Teaching Exchange Fellowship Sub-group from 2017 to 2021, and led or joined a number of TDG projects including "Promoting Creative and Ethical Curriculum and Pedagogical Innovations through Copyright Education" (PI) and "Knowledge and Experience Generalisation through Daily Sharing by Legal Professionals to Break the ICE: Internationalisation, Common sense and Ethics education" (PI).
Dr Leon Lei is currently an e-learning technologist in the University of Hong Kong (HKU). He received his Ph.D. degree in electrical and electronics engineering from HKU. He has been working on remote/blended/MOOC learning initiatives in higher education and K12 education. His research interests include learning analytics, open licensing and education, and chatbot tutors. He was awarded with the Best/Outstanding Paper Award in IEEE International Conference on Teaching, Assessment, and Learning for Engineering (TALE) 2013, 2017 and 2020. He is an IEEE Senior Member and an Advance HE Senior Fellow.
Acknowledgement
This webinar is supported by:
– UGC Special Grant for Strategic Development of Virtual Teaching and Learning – Inter-institutional Collaborative Activities Projects
– IEEE Region 10 Education Activities Committee (2021 Region-10 Call for Capacity Building Workshop under Educational Activity; IEEE R-10 EAC's Call for Proposal for "Reaching Local Initiatives")
– IEEE Hong Kong Section and IEEE Hong Kong Section Education Chapter.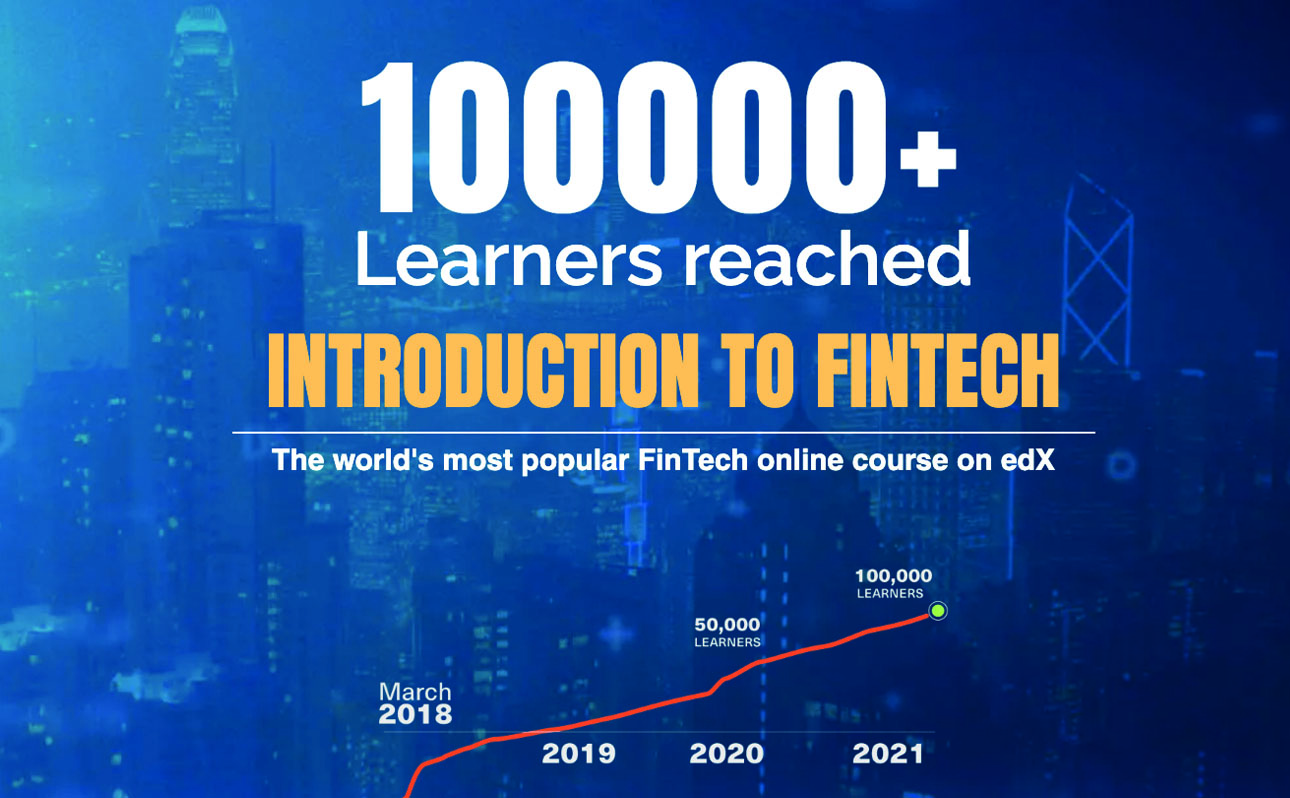 Hello all,
We are very happy to announce that the HKU / edX "Introduction to FinTech" course has reached a major milestone: we have officially reached 100,000 enrolled learners!
The course continues to be the most popular FinTech course on edX reaching learners in 209 countries / territories across the world – almost every country in the world. Now if we can only get the course to North Korea … The top regions where learners have joined the course are the US, Hong Kong / China and India.
We heartily extend our appreciation to all the course's contributors and guest speakers who together have made this such an amazing course with incredible impact and reach.
Going forward, we will continue to enhance the content of the course as well as the HKU-edX Professional Certificate in FinTech with a diverse set of new speakers and contributors to push forward our commitment in keeping our learners updated on all relevant academic and industry insights.
To expand on our global engagement, we will be launching new Russian and Arabic subtitles in the coming months to "Introduction to FinTech" in addition to the existing English and Chinese subtitles.
Thank you all again and very best wishes from all of the course team!
Click to watch this "thank you" video from the HKUx Team


Douglas Arner
Kerry Holdings Professor in Law
University of Hong Kong

Why are we creating an online course about gender? More specifically, why does gender matter?
As you will be aware of from recent media coverage, gender is everywhere in society. Our daily lives are embedded in gender. From our social roles, to our attitudes and behaviours, to our interactions with others, and in our work, gender is ever present. Now with the call for gender equality gaining public prominence, we hope to give you the tools and lens for understanding what exactly is gender – moreover, to be aware of certain gender stereotypes and unconscious biases that are ever present.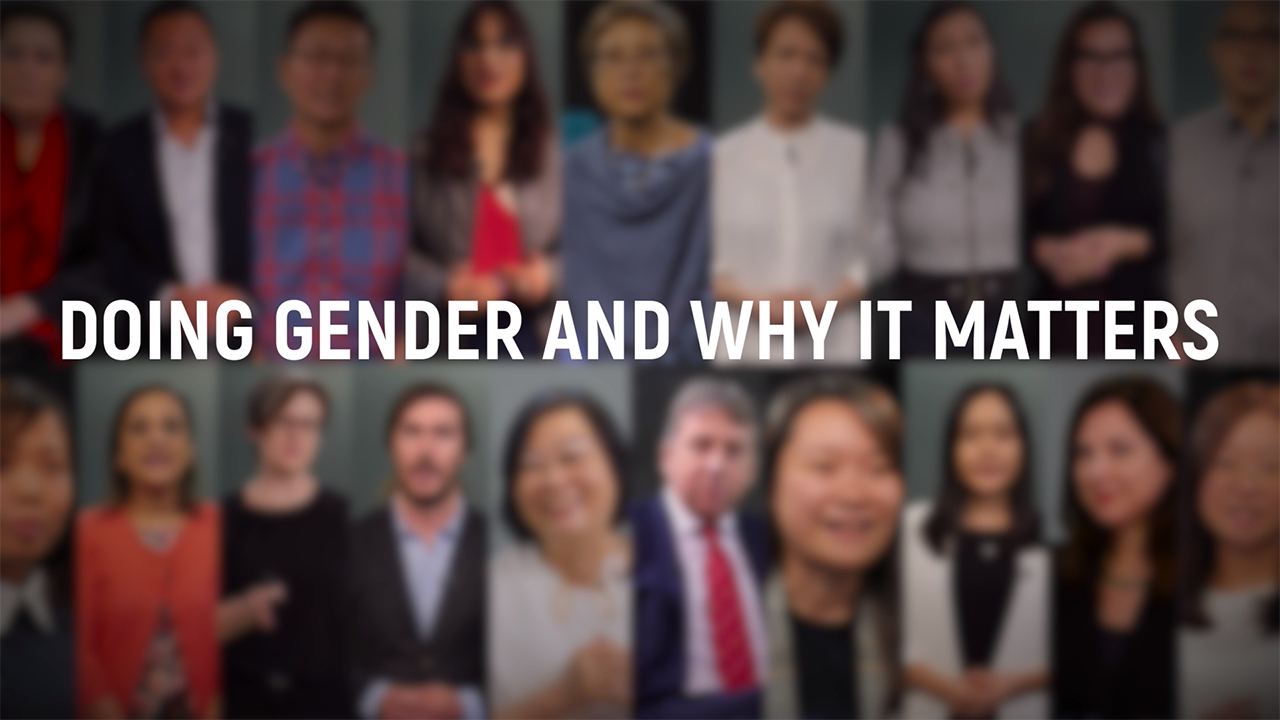 Taught by over 20 HKU and industry instructors.
Let's take this 6-week journey to unveil myths, taboos, and knowledge about gender together, navigating cross-culturally, historically, philosophically and sociologically. Some of the questions we'll explore include: How do we define gender? What assumptions and biases emerge in our relationships within the family, work and politics? How does the media construct gender? How should we interpret the recent #metoo campaign? Sexual harassment, discrimination, sexual violence are gender relevant social issues that we will take you through.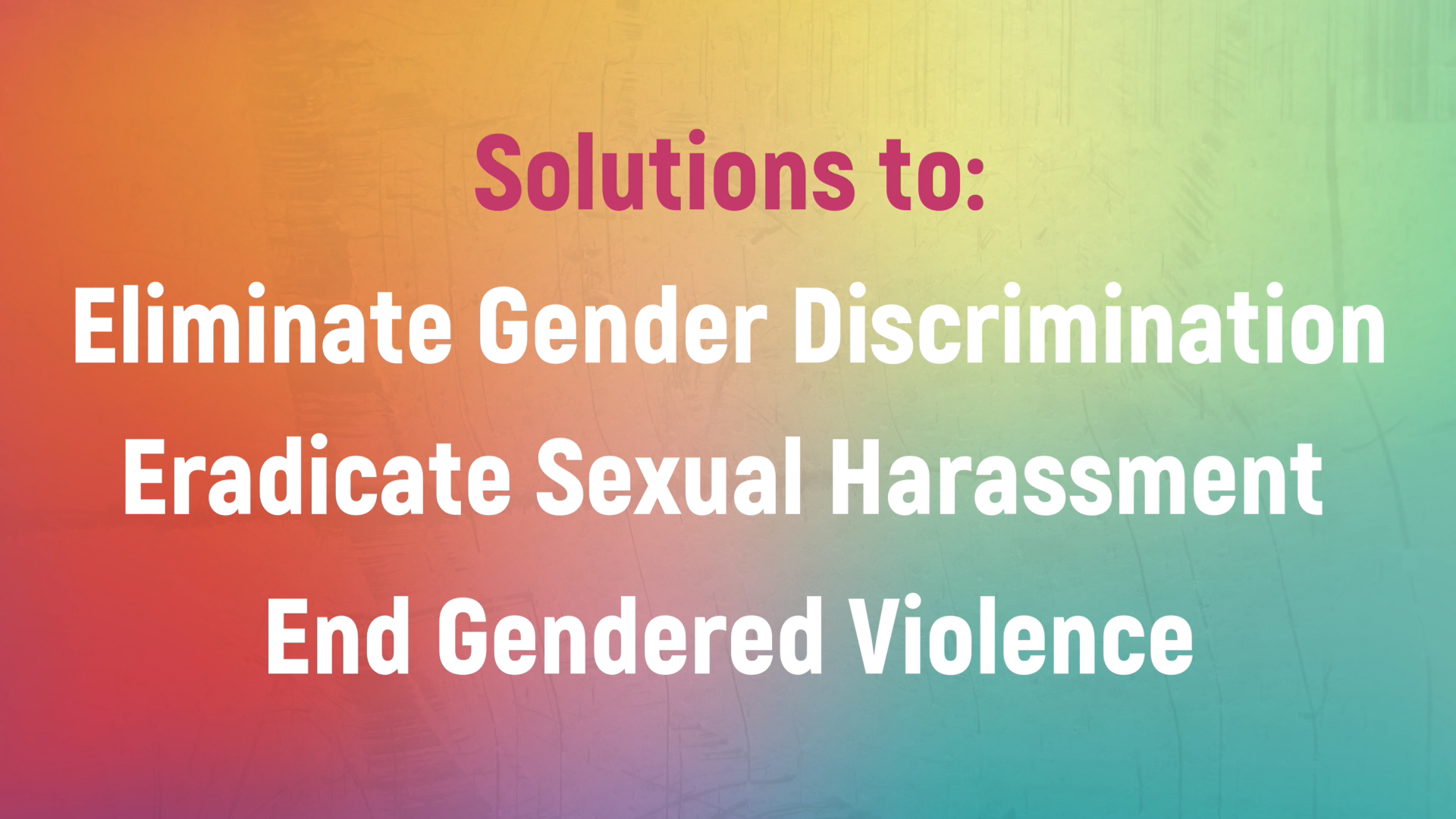 What to expect after taking this course?
After six weeks, we guarantee that you will become an expert on gender issues, and be able to have your own critical perspectives about them to evaluate current events. Even more, to start having these conversations with your friends and family and make an impact!
A bit more about us…
'Doing Gender and Why it Matters?' is MOOC course offered by the University of Hong Kong. Led by Prof. Karen Joe Laidler from Department of Sociology, in collaboration with the Women Study's Research Centre (WSRC), this course is a joint effort of scholars from different discipline such as law, history, culture, sexuality, who feel strongly about gender issues in Hong Kong, and wider globe.