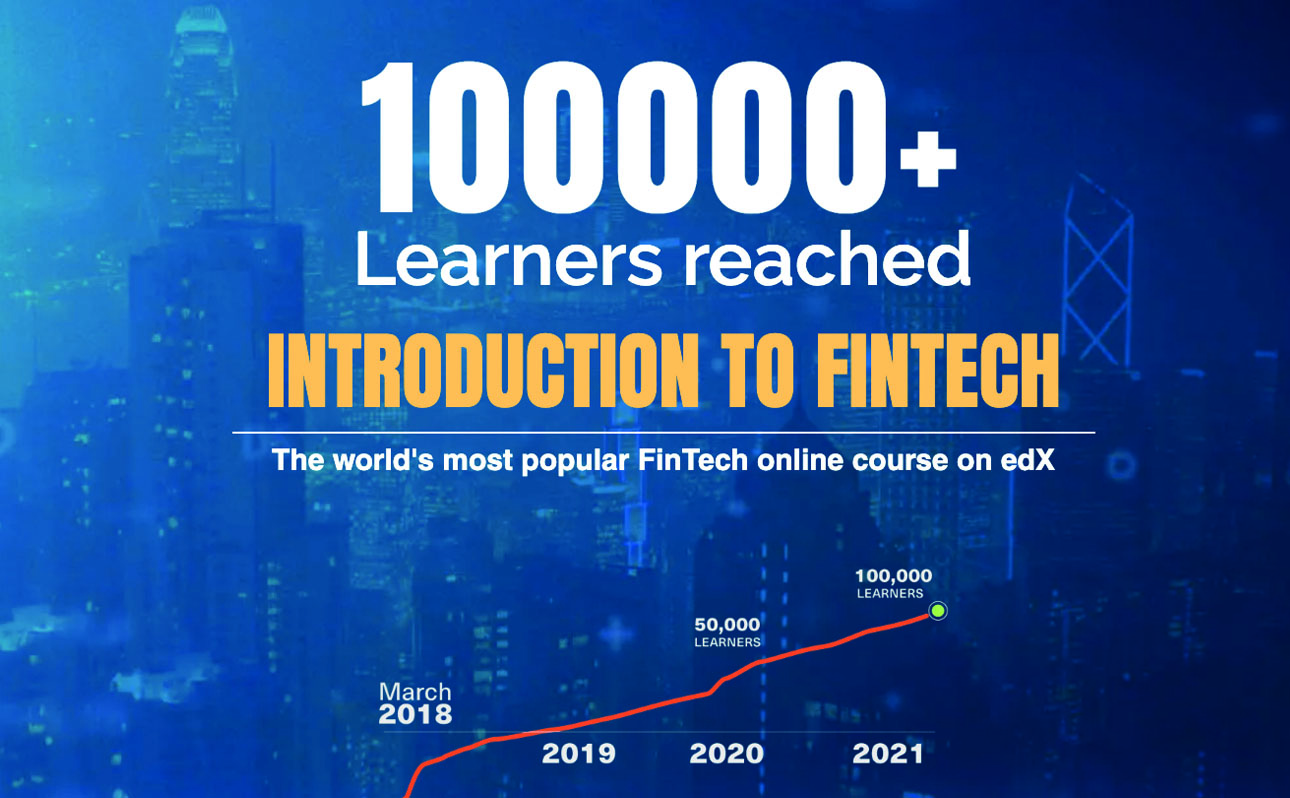 Hello all,
We are very happy to announce that the HKU / edX "Introduction to FinTech" course has reached a major milestone: we have officially reached 100,000 enrolled learners!
The course continues to be the most popular FinTech course on edX reaching learners in 209 countries / territories across the world – almost every country in the world. Now if we can only get the course to North Korea … The top regions where learners have joined the course are the US, Hong Kong / China and India.
We heartily extend our appreciation to all the course's contributors and guest speakers who together have made this such an amazing course with incredible impact and reach.
Going forward, we will continue to enhance the content of the course as well as the HKU-edX Professional Certificate in FinTech with a diverse set of new speakers and contributors to push forward our commitment in keeping our learners updated on all relevant academic and industry insights.
To expand on our global engagement, we will be launching new Russian and Arabic subtitles in the coming months to "Introduction to FinTech" in addition to the existing English and Chinese subtitles.
Thank you all again and very best wishes from all of the course team!
Click to watch this "thank you" video from the HKUx Team



Douglas Arner
Kerry Holdings Professor in Law
University of Hong Kong