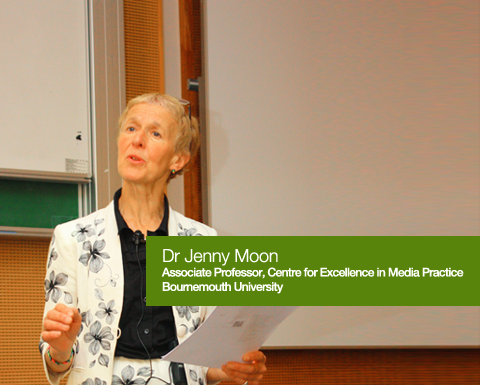 As part of the Curriculum Reform Seminar Series jointly organized by the Steering Committee on 4-Year Undergraduate Curriculum and Centre for the Enhancement of Teaching and Learning (CETL), a seminar entitled "Making Sense of Experiential and Reflective Learning, an Exploration of Ideas" was given by Dr Jenny Moon on April 19, 2011. Dr Moon is Associate Professor, Centre for Excellence in Media Practice at Bournemouth University.
In the seminar, some general issues about Experiential Learning and Reflective Learning as constructed terms were shared. The four stages of thinking described by Baxter Magolda (1992) were explored using examples of quotations from students. Based on a crucial piece of subsequent research by Baxter Magolda, students shift from independent knowing (the third stage) to contextual knowing (the fourth and highest stage) either through postgraduate study or through being in good placement experiences. Dr Moon pointed out that three crucial qualities of a situation of good experiential learning are that:
it involves the student in making independent judgments in situations of ill-structured knowledge
there is learning from the representation of learning – learning from doing
the student is required to reflect on his/her learning
For more details on Dr Moon's recent insights, please access
www.CEMP.ac.uk/people/jennymoon.php.
Click here to access the presentation slides used by Dr Jenny Moon at the seminar.
(HKU portal login required)