From: Centre for the Enhancement of Teaching and Learning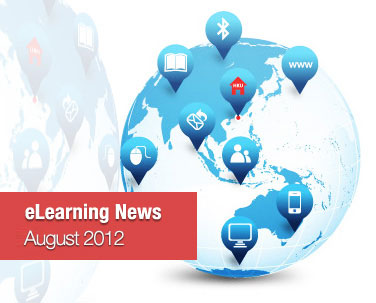 We are pleased to provide you with an e-learning update at HKU. Please visit http://www.cetl.hku.hk/elearning-news/ to read the full newsletter.
1. e-learning Pedagogical Support Unit Staffing
The e-learning Pedagogical Support Unit has a new staff member who will be providing dedicated support to the Faculties.
2. e-learning Officers in Faculties
The e-learning Certificate Course to prepare e-learning Officers to support their Faculties is almost at an end.
3. e-learning Pedagogical Support Unit Program of Work
The e-learning Pedagogical Support Unit has defined a comprehensive program of work to support Faculties with their e-learning needs in the coming 12 months.
4. WebCT System to Retire After August 15th
WebCT is to be retired and Moodle will be the only centrally supported Learning Management System.
5. Moodle Course Templates Will Be Created for All Official Courses Registered in SIS
Moodle course templates will automatically be created in the Moodle System for all official courses of year 2012-2013 registered in SIS.
6. New Departmental Course Administrator Role for Moodle Courses
A new departmental course administrator role has been created on our centralized Moodle system to give Faculties more flexibility with Moodle support.
7. Moodle Hands On Training Courses For Staff
A range of Moodle hands-on training courses will be offered by the  Computer Centre in August 2012.