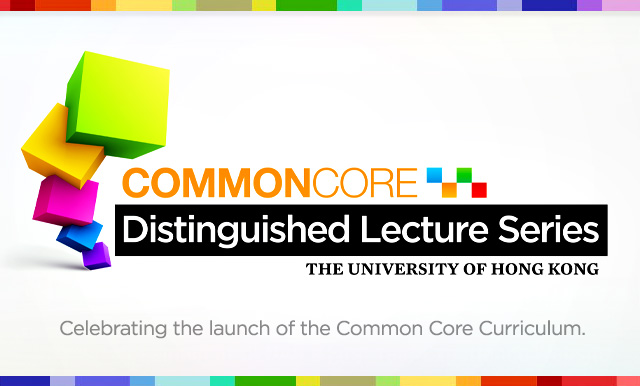 To celebrate the full launch of the Common Core Curriculum, the Common Core Curriculum Committee is holding a distinguished lecture series which consists of five lectures to be delivered by world-renowned scholars. These lectures will provide an overview of the role of the Common Core Curriculum in the undergraduate curriculum and an examination of some of the key issues in each of the Area of Inquiry (AoI).
The first three lectures are scheduled for the first semester. Details are as follows:
Lecture 1 – Why the Humanities Matter (Humanities AoI)
Speaker: Professor Sander Gilman, Emory University
Date: Wed October 17, 2012
Time: 6:45 – 8:00 pm
Lecture 2 – Science for Future World Leaders (Scientific & Technological Literacy AoI)
Speaker: Professor Richard Muller, University of California, Berkeley
Date: Wed October 24, 2012
Time: 6:45 – 8:00 pm
Lecture 3 – Excellence with a Soul: The Mission of Undergraduate Education (Common Core Curriculum)
Speaker: Professor Harry Lewis, Harvard University
Date: Tue October 30, 2012
Time: 5:30 – 6:30 pm
Lectures 4 and 5, focusing on the Global Issues AoI and China: Culture, States & Society AoI respectively, will be held in the second semester. More information will be available soon.
[bsbutton size="large" style="warning" icon="none" iconcolor="black" text="Registration and Details" link="http://commoncore.hku.hk/dls" target="This page"]