Message from University Libraries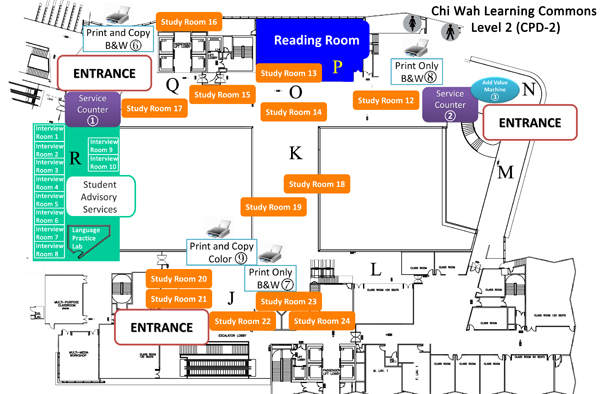 With effect from 15 October, 2012, the University Libraries has launched an advisory service for students in the Chi Wah Learning Commons (智華館).  The University Libraries will offer assistance to students in:
using the library services and facilities;
formulating search strategies;
searching the information resources, such as Dragon (the library catalogue) and the article databases; and
setting up personal consultations for in-depth information search.
The advisory service is available Monday to Friday from 10 am to 5 pm in Zone R, i.e. the designated Student Advisory Services Zone shown in green in the following floor plan.
The Libraries aims to provide high quality advisory service to facilitate student learning experience at the Learning Commons which is developing into a campus hub for student-centered learning activities.
You are most welcome to share with us what you think about the Libraries' advisory service at the Chi Wah Learning Commons by sending us an email to hkulref@hku.hk.