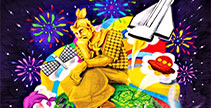 To: Academic and Academic-related Staff
Dear colleagues
The Common Core Curriculum Committee has recently issued a circular to invite submission of course proposals specifically for offer in 2013-14. The circular is attached and is also accessible via the Teaching and Learning Website (https://tl.hku.hk/staff/support-for-cc-teachers/).
It is anticipated that the demand for CC enrollment places will reach its peak in 2013-14. To cope with the demand, the University has approved funding for offering a total of 173 sections for the full menu of CC courses to be offered in 2013-14. However, a number of approved courses from previous calls have been withdrawn due to unforeseen circumstances such as staff departure, sabbatical leave, etc, and a shortfall in enrollment places is anticipated. Therefore, having regard to the demand on CC courses by the double cohort, the Committee has decided to issue this special call for proposals for CC courses to be mounted in the 2013-14 academic year either as new regular courses for a period of three years (i.e., 2013-14 to 2015-16 academic years) or as replacement courses for substituting courses already approved for offer either temporarily or until the expiry of the cycle of the original courses.
Faculties are reminded that withdrawal of courses without being replaced will result in a corresponding loss of funding. To retain the resources, Faculties with courses withdrawn are strongly encouraged to submit proposals in this special call in order to maintain their offering of CC courses at the level on which the resource allocated to them was calculated.
In order to expedite the selection process, application procedures for this special call will only involve submitting a detailed full proposal. Course proposers will be informed about the outcome of the selection by early June 2013 and resources will be allocated accordingly.
To further expedite the selection process, proposers are requested to submit their course proposals to the Common Core Curriculum Office in: (a) softcopy via e-mail (commoncore@hku.hk) by May 24, 2013; and (b) hardcopy duly signed by the Head(s) of Unit(s) and Dean(s) concerned by May 31, 2013.
For details, please refer to the circular attached or visit the Teaching and Learning website.