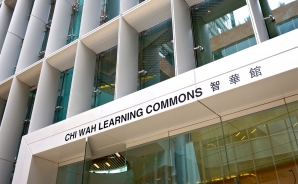 Message from Information Technology Services
Dear staff and students,
Chi Wah Learning Commons is a campus hub for student-centered learning activities. It is for use by HKU staff and students only, and NOT open to the public.
During the summer holiday, a project to install automated access gates at all entrances to Learning Commons was undertaken. The gates will not only help us to monitor usage of the Learning Commons, but also enable us to collect better information helping us to plan for future needs.
We will activate the gates on opening the Learning Commons on the morning of September 30th, 2013 (Monday) and from that time you will need your staff card or student card to access the facility.
Please note that any visitors to the Chi Wah Learning Commons will need to arrange their visit with the Learning Environment Services Team in advance at ithelp@hku.hk.
If you experience any difficulties, both Learning Environment Services and Security Staff will be on hand at each of the entrances to provide you with help and assistance.
Learning Environment Services
Information Technology Services