Two HKU collaborative projects are being recognized at the prestigious QS Stars-Wharton Reimagine Education Awards. The inter-institutional team, "Interprofessional Team-based Learning (IPTBL) for Health Professional Students", led by Dr. Lap Ki Chan (Li Ka Shing Faculty of Medicine) is the Bronze Winner for Discipline Award (Life Sciences). The international team, "Problem-based learning and Educational Technologies in Clinical Education – An Interactional Ethnography", led by Dr. Susan Bridges (Faculty of Education/ Centre for the Enhancement of Teaching and Learning) won the Bronze Regional Award (Asia).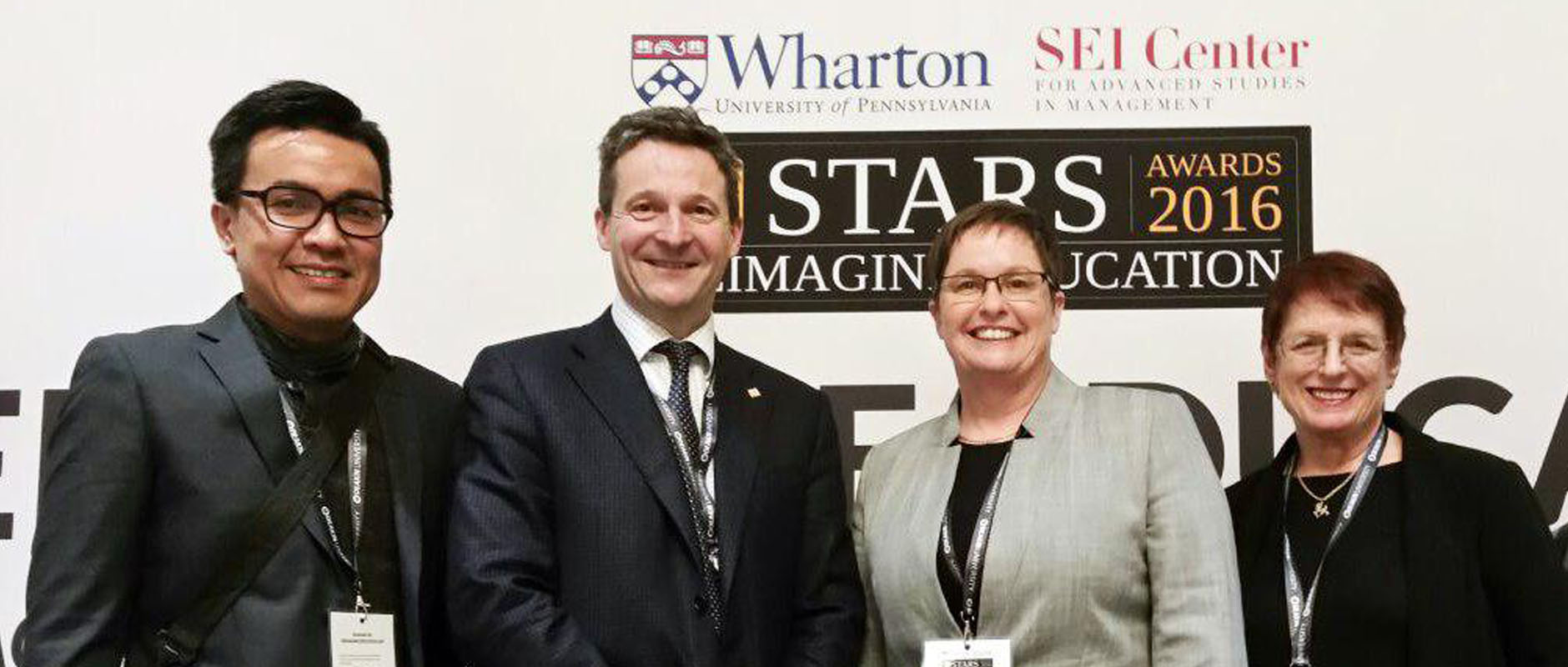 From Left to Right:
Dr Fraide A. Ganotice, Jr., Mr. Nunzio Quacquarelli (CEO and founder of Quacquarelli Symonds Ltd.), Dr. Susan Bridges, Prof. Judith Green
Shortlisted candidates from around the world gathered in Philadelphia on Dec 5-6, 2016 to showcase their projects in this "Oscars" gathering for innovative higher education pedagogies. From over 500 projects, the panel of judges selected all submissions from HKU to be among the 120 that are shortlisted for the final contest.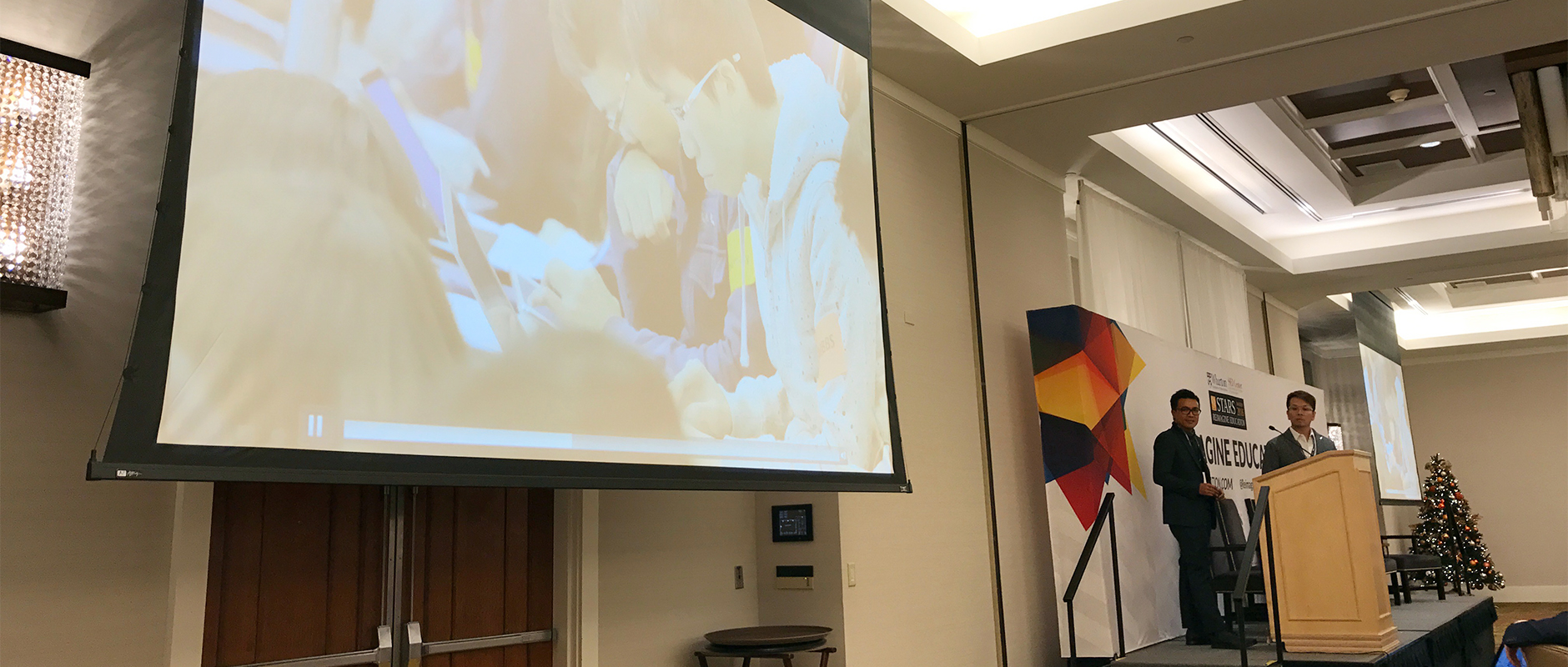 Prof. Ricky Kwok and Dr Fraide A. Ganotice presenting at the Reimagine Education Awards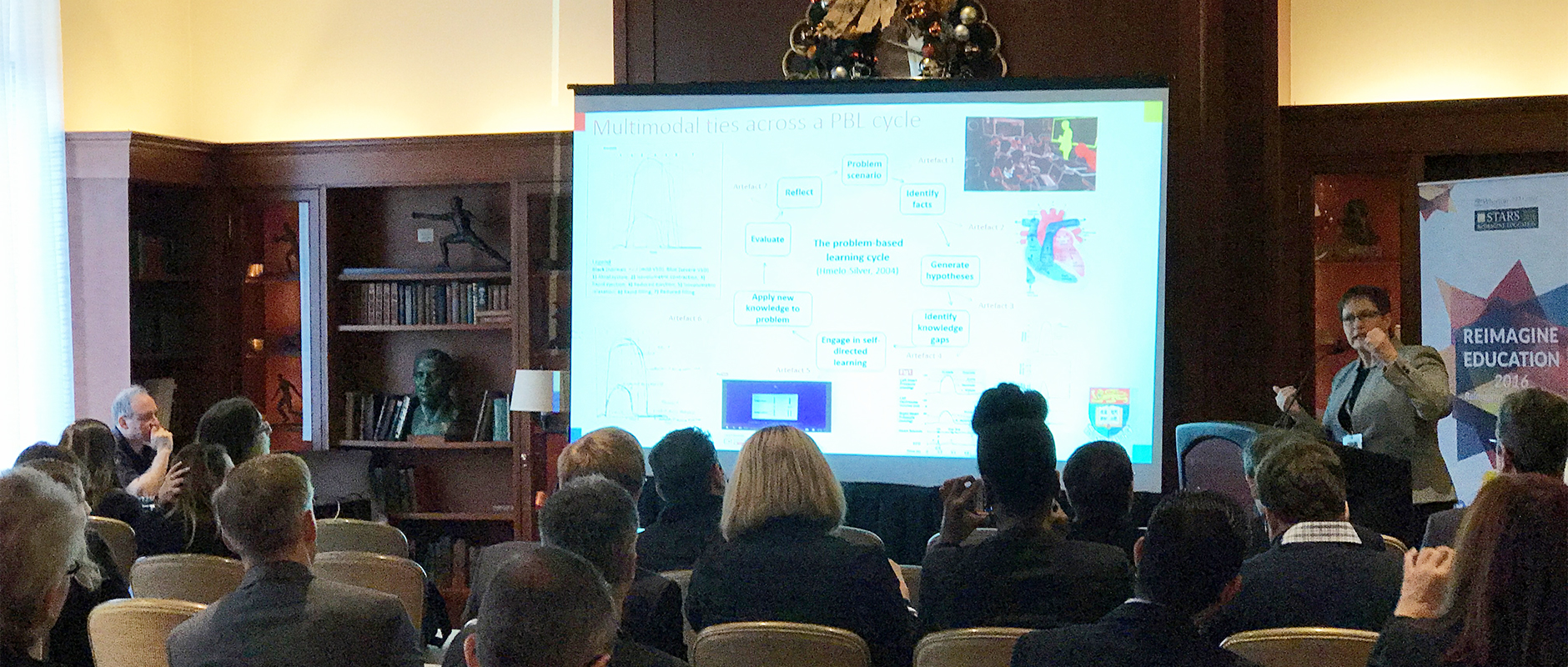 Dr. Susan Bridges presenting at the Reimagine Education Awards
Both projects have the vision in realizing how technology should be infused in teaching across multiple scales, including: student numbers, time (e.g., learning cycles) and disciplines. The improvements in outcomes are supported by quantitative and qualitative research data. TELI is proud to have been particularly involved in the IPTBL project on various fronts, including the development of the Learning Activity Management System (LAMS) electronic platform, the implementation and connectivity that are all crucial in the development of the IPTBL.
Further reading:
(大公報 Tai Kung Pao) 港大兩個項目獲國際創意教育獎項
(文匯報 Wen Wei Po) 港大奪全球教學創新兩銅