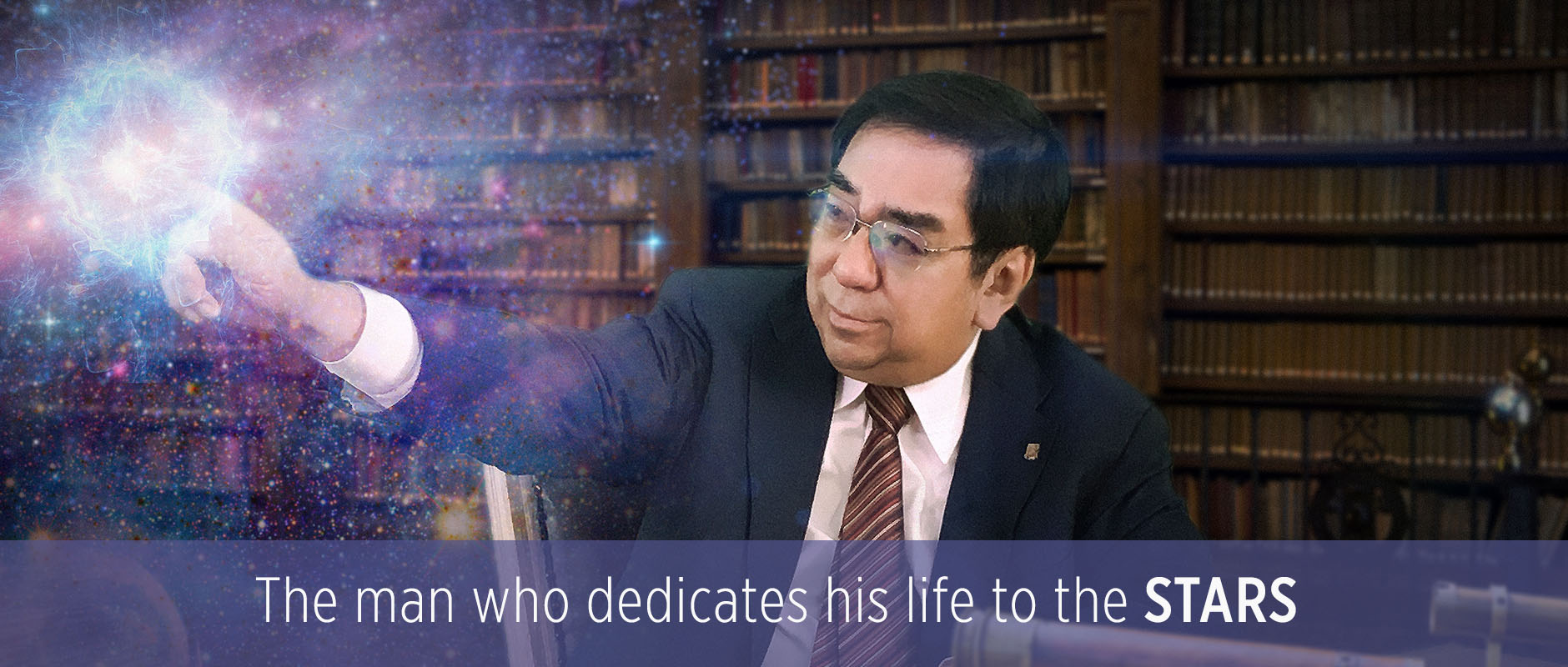 Professor Sun Kwok, a world-renowned astronomer, devotes his waking hours to exploring the wonders of the Universe. Why did he choose this path, and how did it work out for him? On 27th September, we visited Professor Kwok at the Laboratory for Space Research in Cyberport. In an interview with him, we got to know Professor Kwok as a scientist, an insightful educator, and an astronomy enthusiast brimming with passion.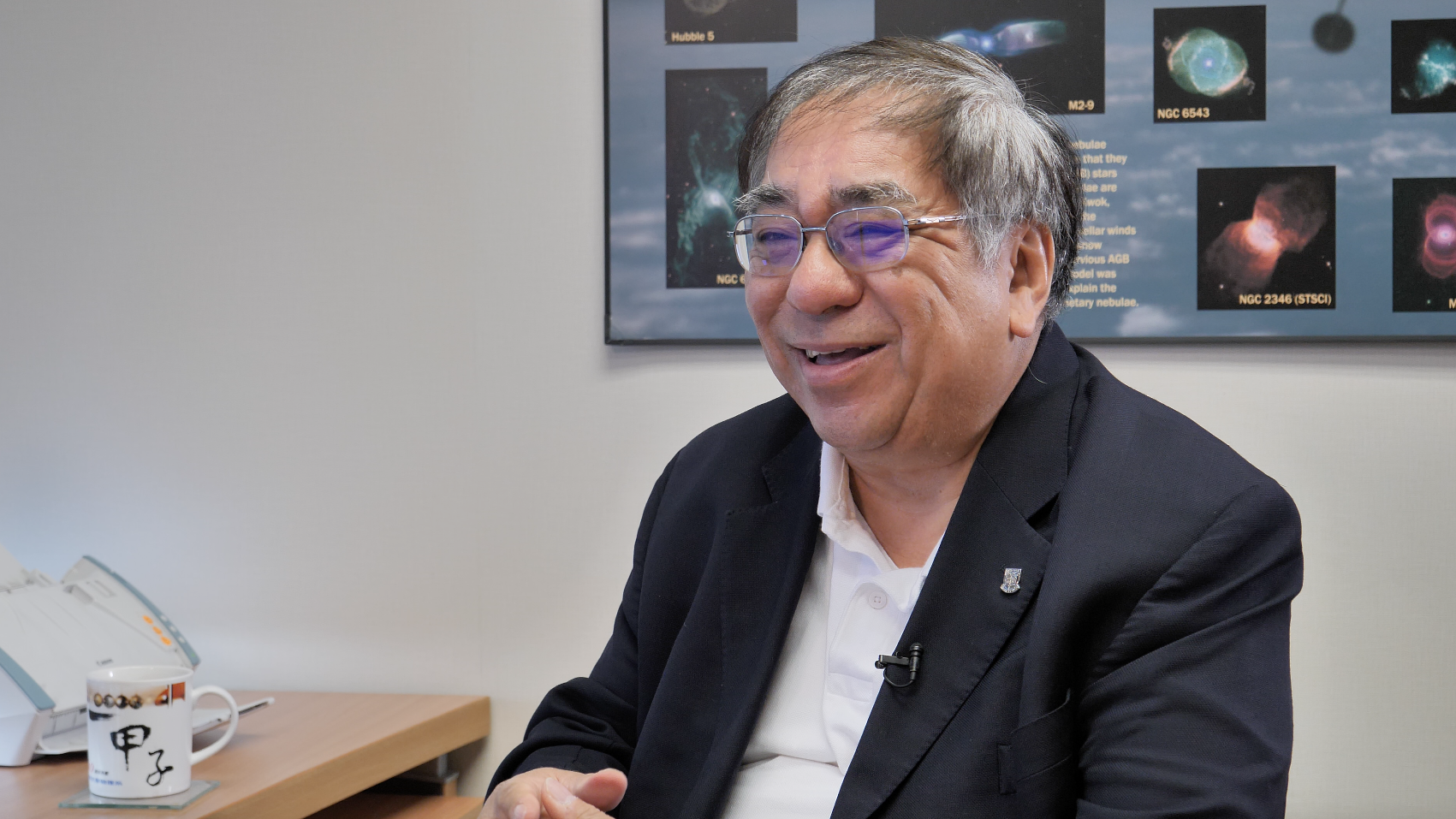 When did it all begin?
It was not Professor Kwok's childhood dream to become an astronomer. Instead, when he was studying engineering at university in Canada, one day, as he read Frontiers of Astronomy by Fred Hoyle, he found out that astronomy has much to do with physics, chemistry and biology. He realized that science are tools enabling him to understand the patterns and motions of stars, and the fascinating unknown of their composition, structure and evolution. The idea of investigating the Universe with physics was exciting, and he was inspired to pursue astronomy, eventually making important discoveries and leaving a legacy.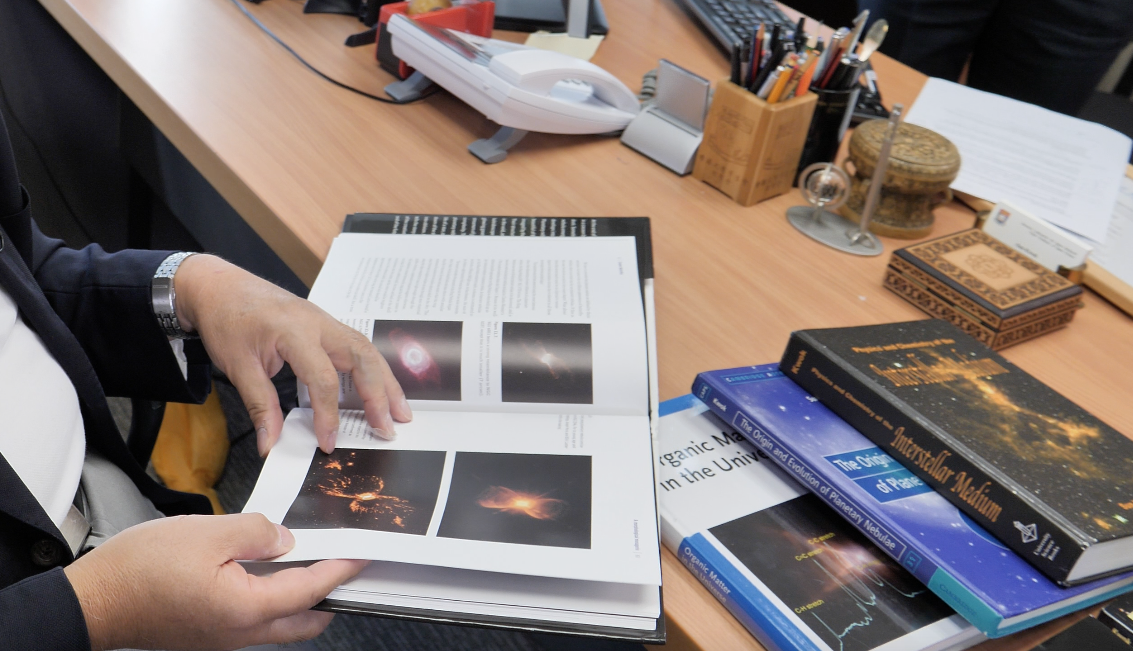 Curiosity and hard work paid off
For Professor Kwok, the Universe is still full of mysteries awaiting him to unveil. Despite hurdles, his curiosity and desire to solve mysteries drive him forward and help him overcome difficulties. Professor Kwok also adds it is all down to diligent preparation and effort, as one would never know when that eureka moment happens. His formula to reaching his goals is constant work, determination and hard work; not so much about natural talent or luck.
His efforts paid off. After countless ventures into deep space through telescopes, Professor Kwok is now the proud discoverer of many nebulae and stars. When asked how does he name his discoveries, Professor Kwok said, "it's usually because of what they look like. In the case of cotton candy (nebula), it's because of its shape!"
Places for stargazing
Professor Kwok has made a lot of professional observations on Hawaii's Mauna Kea. The telescopes on its summit stand 4200 metres above sea level, where the skies are clear and the clouds are well below the observer. It is the location that Professor Kwok considers his favourite to observe celestial wonders.
But is Hawaii the only good place to go stargazing? Many often complain that it is difficult to see stars in Hong Kong due to severe light pollution. Professor Kwok remarks that even in Hong Kong it is not impossible to see, but people just turn a blind eye to them. In fact, Professor Kwok adds, it is extremely easy to see a planet even in Hong Kong, and people are always bewildered when he points to Venus at twilight. Professor Kwok suggests us all to go to the countryside, far away from the city lights, and marvel at the gifts of nature to rekindle our interest for our environment, because "it is all what our ancestors did. Everyone should see the Milky Way once in their lifetime."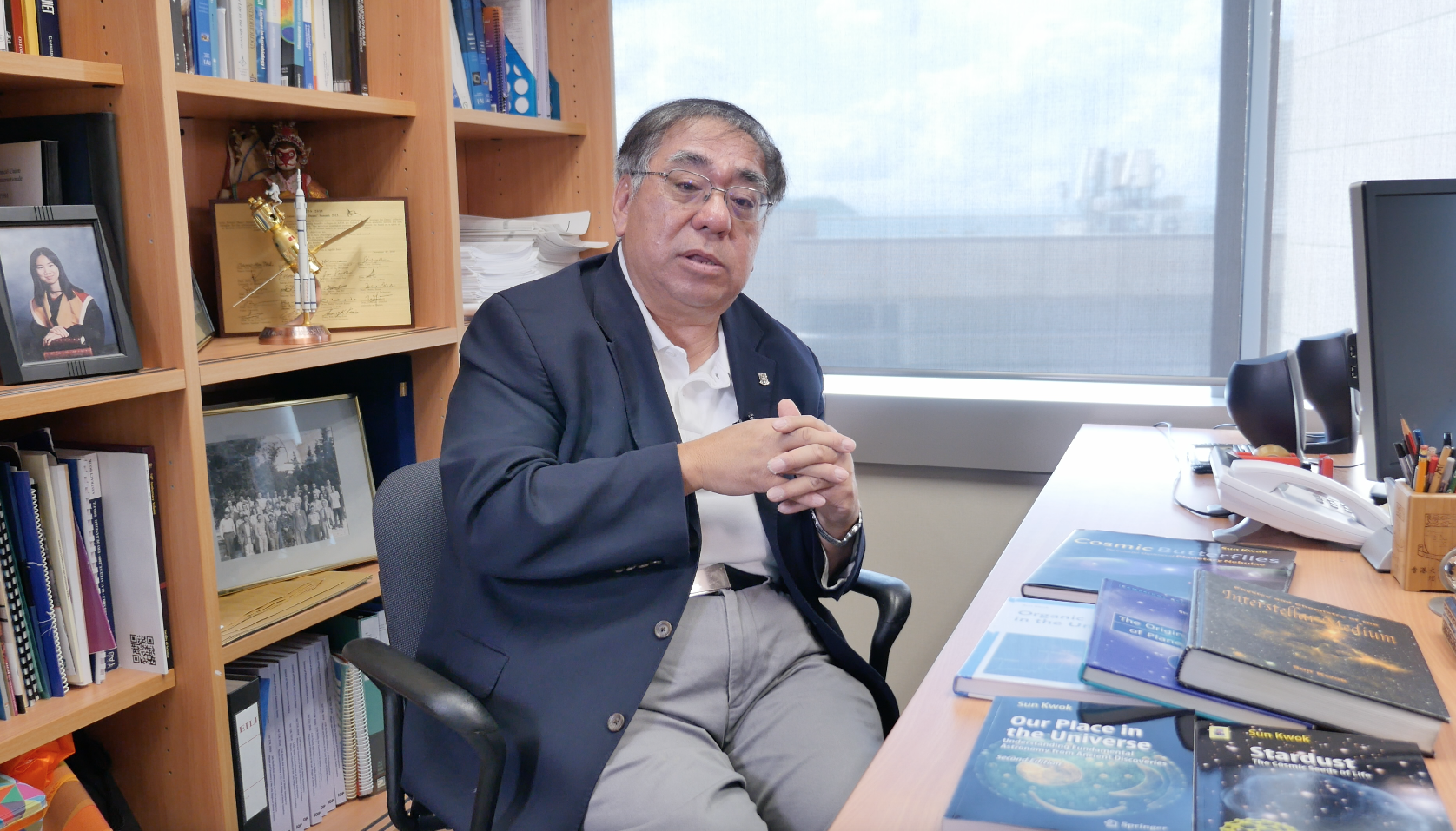 The next adventure
An inquisitive mind enabled ancient people to develop science and make technological advancements. Where is Professor Kwok's curiosity leading him next? Currently, Professor Kwok works on astrobiology and is studying organic matter in space. He also believes that the integration of different fields of knowledge, such as chemistry, biology and geology, will create a multi-disciplinary perspective and be the future of astronomy.
Professor Kwok always encourages young people to pursue their dreams. "Because at the end, it is your life, and you have to have a career that is fulfilling".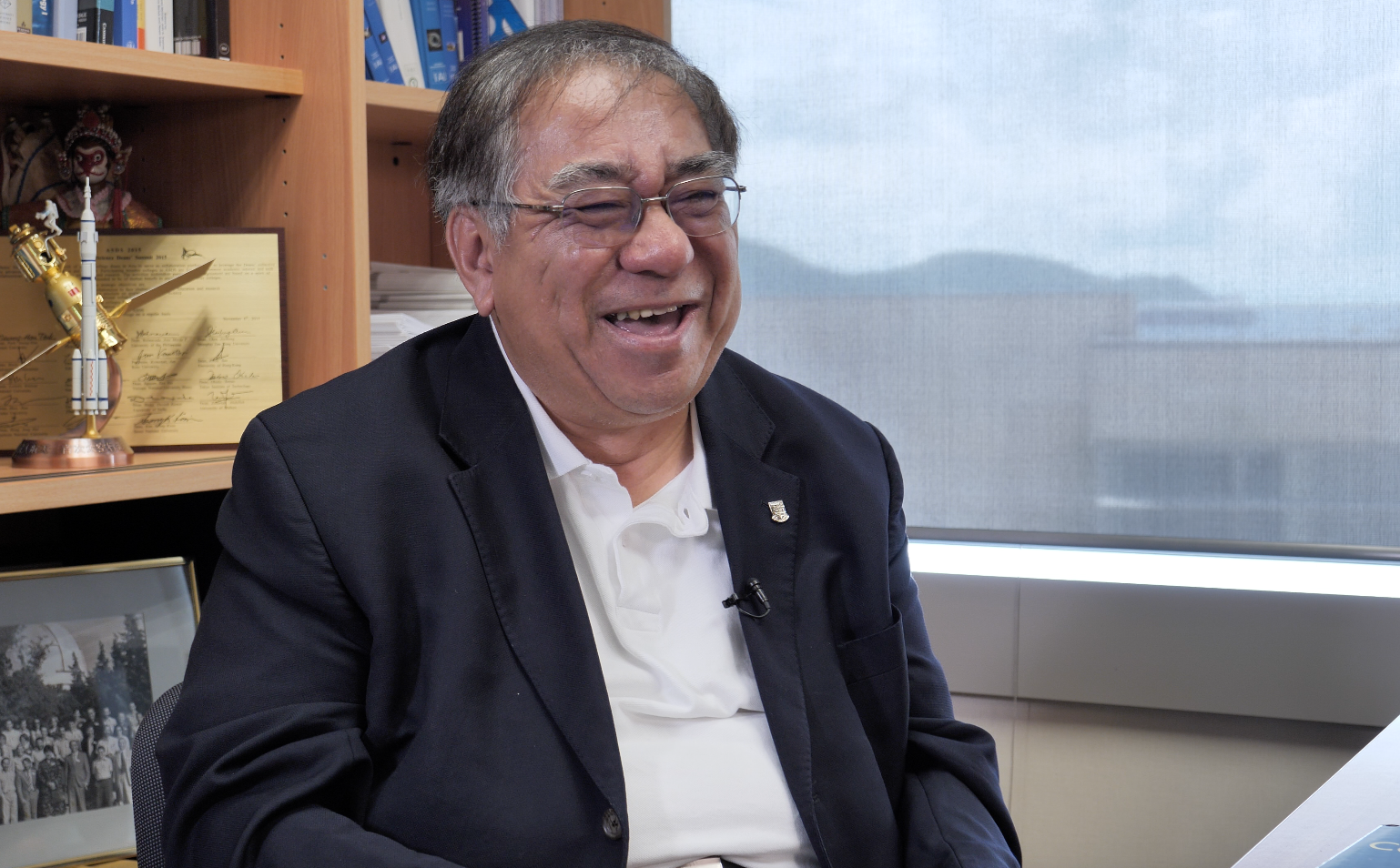 Professor Kwok was featured in the 5th episode of RTHK's series Our Scientists. It explores Professor Kwok's journey in becoming an astronomer, his visions in education, as well as his recent research in organic matter in space.
Follow Our Place in the Universe's Facebook page for video clips of our interview with Professor Kwok and other astronomical facts and interesting articles!