Message from HKU Horizons Office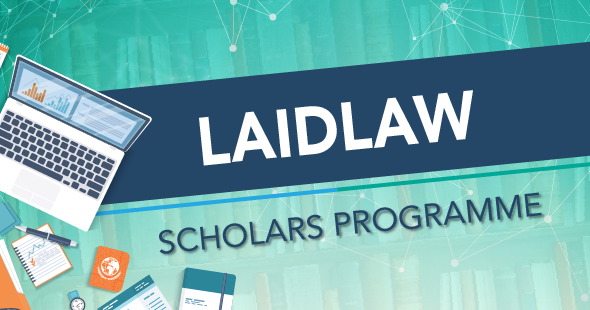 Dear colleagues
The Laidlaw Scholars Programme, a research scholarship scheme for outstanding second- and third-year HKU undergraduate students which started at HKU in 2018, enabled 56 HKU students to gain research experience at HKU, University of Leeds, University College London, University of St. Andrews and University of York in the fields of arts, business, computer science, psychology, speech and hearing sciences, mathematics, and mechanical engineering in the past 3 summers. In 2020-21, HKU will continue with an annual quota of 25 undergraduate students who can choose to work on a pre-existing project or a self-initiated project.
As the global public health situation in summer 2021 remains uncertain, we would encourage students to conduct their research projects at HKU or via remote supervision by HKU professors in accordance with prevailing university policies and advice from the Taskforce on Infectious Disease. Incoming students who are interested in seeking project supervision from HKU professors will be advised to strictly abide by the quarantine arrangements and other specified conditions imposed on inbound travellers as advised by the HKSAR government.
Support required from academic staff members for participating students:
Faculty members are cordially invited to put forward research projects to the Laidlaw Scholars Programme. Participants in your projects are expected to be exposed to different aspects of research and may be attached to a research group/lab to gain hands-on experience.
Key requirements: Supervision for 8 to 10 weeks during summer 2021 and winter 2021-22 – mainly to provide coaching on delivering a research project and to conduct meetings to review learning progress.
The application and selection schedule is as follows:
| Month | Process |
| --- | --- |
| Mid November 2020 | List of projects announced |
| Late November 2020 – January 2021 | Open for applications |
| February 2021 | Vet applications and confirm acceptance |
| March – June 2021 | Prepare for summer research |
| July – August 2021 | Programme starts |
Submission: Please submit your proposed research project topic(s), a brief description on each project, the maximum number of students to take on, and the respective selection criteria (if any) to this online form by November 9, 2020.
More details are available at https://tl.hku.hk/horizons/laidlaw/. Your support will be crucial for making the programme a great success.
Horizons Office