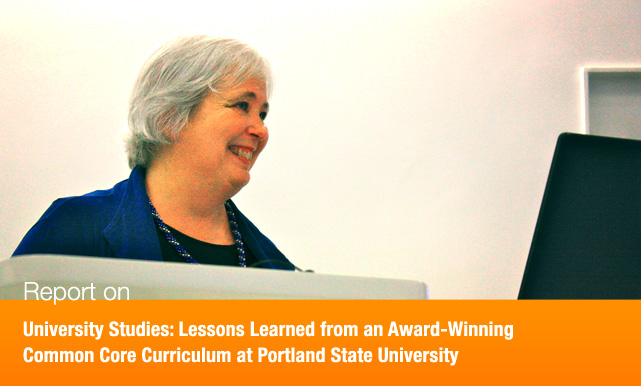 Dr Candyce Reynolds discussed the successes and challenges of running a general education programme for 18 years at the seminar entitled "University Studies: Lessons Learned from an Award-Winning Common Core Curriculum at Portland State University (PSU)".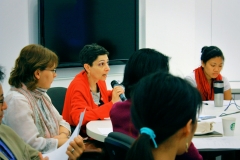 Organized by the Common Core Curriculum Committee and the Centre for the Enhancement of Teaching and Learning, this seminar was held on June 22, 2012 to provide an opportunity for participants who engage in Common Core teaching or associated activities to learn more about "University Studies", the award-winning general education programme at PSU. The session was attended by over 40 of our staff members.
The structure, stages of development and curricular goals of the programme were described in the seminar. Dr Reynolds also presented examples of tools and methods used to assess student learning in University Studies courses. To ensure sustainability of the programme, she pointed out that the followings issues should be carefully attended to:
Creating opportunities for learning community development
Developing a culture of institutional assessment
Promoting and rewarding good teaching in general education at faculty and university levels
Managing students' expectations about traditional modalities of education.
[button link="http://www.cetl.hku.hk/wp-content/uploads/2012/06/cetl20120622.pdf" color="orange" shape="rounded" size="small" align="right"]Download Presentation[/button]
Click here to access the presentation slides presented by Dr Reynolds at the seminar.
To know more about PSU's comprehensive general education programme and its recent developments, please visit their website.