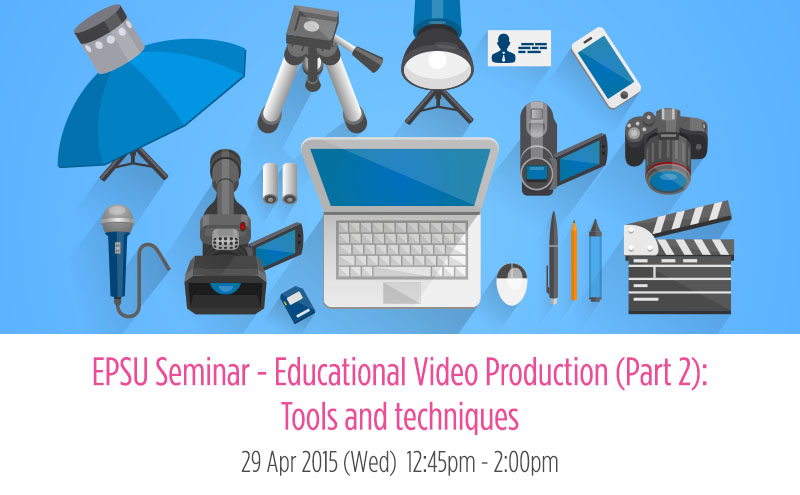 Organized by e-learning Pedagogical Support Unit, CETL
Speakers: Mr Nicky Ng (Instructional Designer, CETL, HKU)
Date : 29th April, 2015 (Wednesday)
Time : 12:45pm – 2:00pm
Venue : Room 321, Run Run Shaw Building
This workshop is part two of the E-learning Pedagogical Support Unit (EPSU) seminar on Education Video Production, which took place in February. The initial seminar looked at ways in which the design of educational video impacts on learners' cognition and ultimately their learning.
As videos become increasingly popular to deliver materials and initiate discussions, such as in blended and 'flipped' learning environments, it is essential to consider the form and content of the videos we create. This practical workshop aims to build on the initial theoretical seminar by introducing useful tools to create videos. You will have a chance to create your own multimedia assets, so bring creative energy and ideas on how you do, or would like to, integrate video into your teaching.
About the Speakers:
Nicky Ng is currently working as part of the EPSU team to provide pedagogical support to faculties integrating technology into their teaching and learning environments. He is also supporting the development of Massive Open Online Courses (MOOCs).
---
Miss Carmen Cheung
Email:
carmen.cheung@hku.hk
.