"Knowledge Transfer" has long been described as the "third mission" of higher education institutions, with teaching and research being the first two missions. HKU TeLi has been actively engaged in the sharing of knowledge, including technology, expertise and skills with global, regional and local institutions in innovations in methods and pedagogies for the enhancement of efficient teaching for teachers and effective learning of students.
On January 25, 2018, 30 delegates of teachers, students and young professionals from the Anhui Medical University (AHMU) gathered at the Prince Philip Dental Hospital for an introduction to Massive Open Online Courses (MOOCs) and an intellectual exchange on MOOC-based learning and HKU examples of MOOC development.
MOOCs which make use of the concept of bite-sized learning, are efficient in sharing knowledge to a critical mass of learners, any time, anywhere and with any device; encouraging self-regulated learning, as well as, lifelong-learning. The global interest for MOOC's potential is on the rise, and China's MOOC market has expanded exponentially in recent years. Our team illustrated HKU's endeavours in e-learning with two of TeLi's professional MOOCs, Materials in Oral Health and Implant Dentistry, addressing how MOOCs couple innovation with technology and on-campus teaching pedagogy i.e. PBL brings global learning to the next level.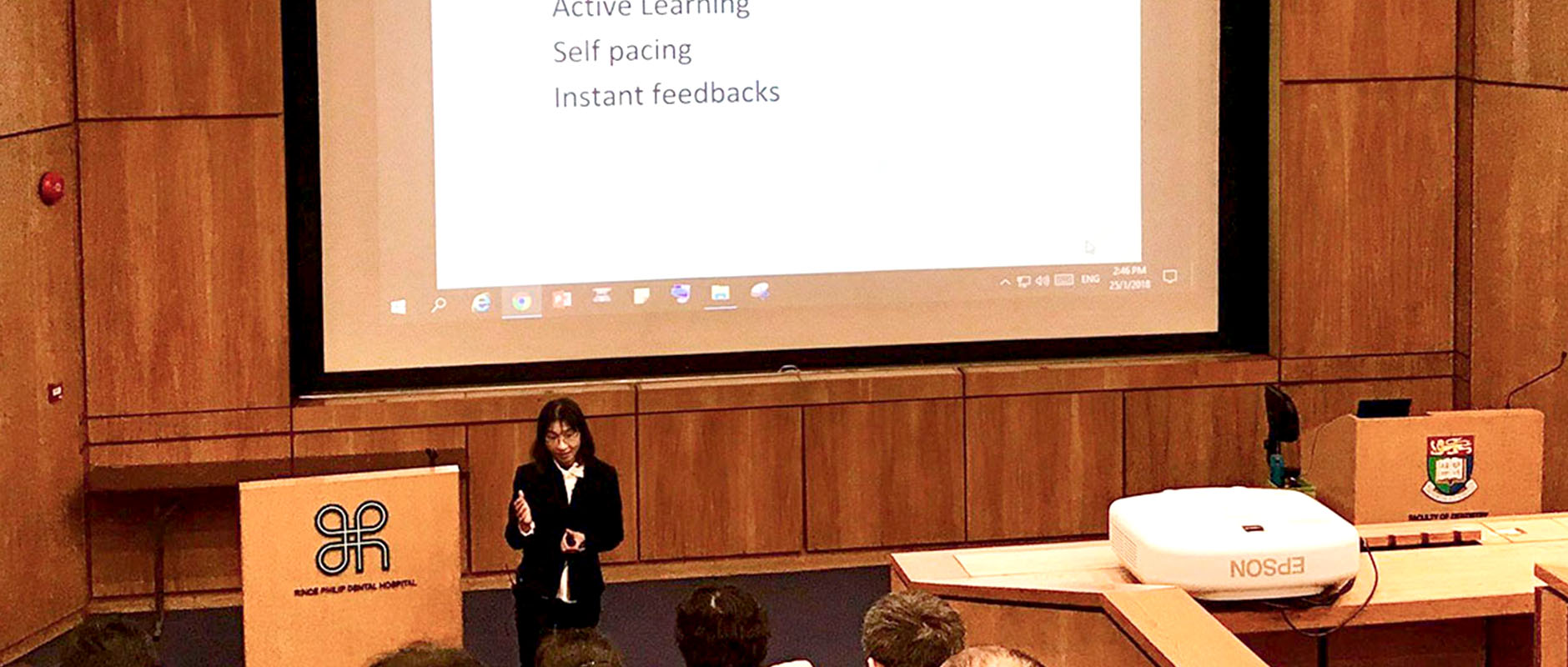 Explaining the advantages of MOOC over chalk-and-board education.
During the session with our guests, TeLi showed and demonstrated how MOOC videos serve as one of the core vehicles in delivering contents and information. We demonstrated how frontier technology can be incorporated into course materials to make learning more visual and effective. This includes 3D rendered scans of mouth cavities, 3D printing, stereo-photogrammetry, as well as, close range video demonstrations of step-by-step surgery techniques. Our guests were also guided through the MOOCs' online courseware on Coursera, navigating and observing the design of an online course and its integrated components. Some features new to our guests are prompting questions embedded in videos (used to check the learners' understanding), forum questions built by the learner community, and authentic clinical implant cases based on on-campus problem-based learning (PBL).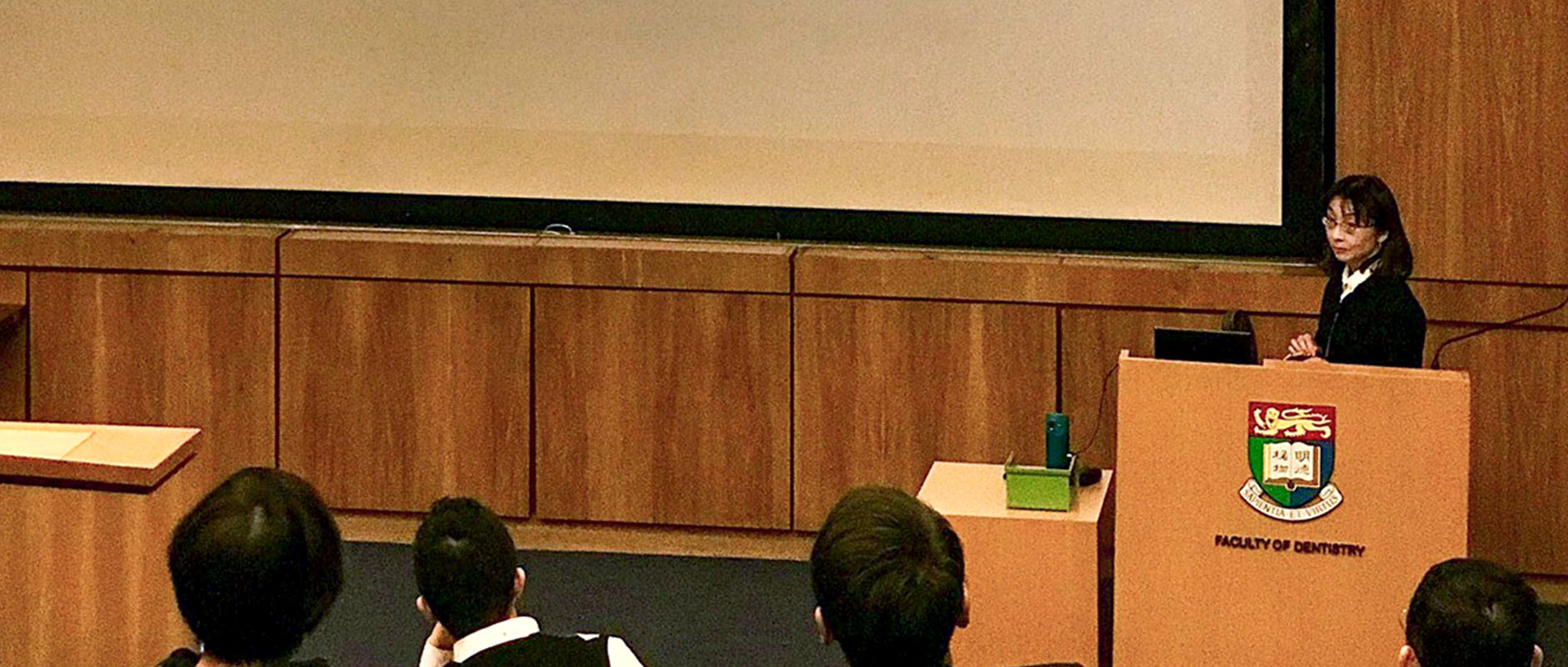 Showing our guests the use of close-range suturing demonstrations in MOOC videos.
The two-hour session was not only a great opportunity for us to share and showcase HKU's experience in professional MOOC development and production with dental practitioners and educators at AMHU, it was nonetheless, a meaningful intellectual exchange with mainland institutions. We hope that our visitors are empowered to build their own MOOC courses, and are encouraged to inspire others in China's teaching and learning community to explore MOOCs. May this exchange lead to a better teaching and learning experience for all.
Contact us if you are interested in learning more about MOOC production, MOOCs based learning or in producing your own MOOC!