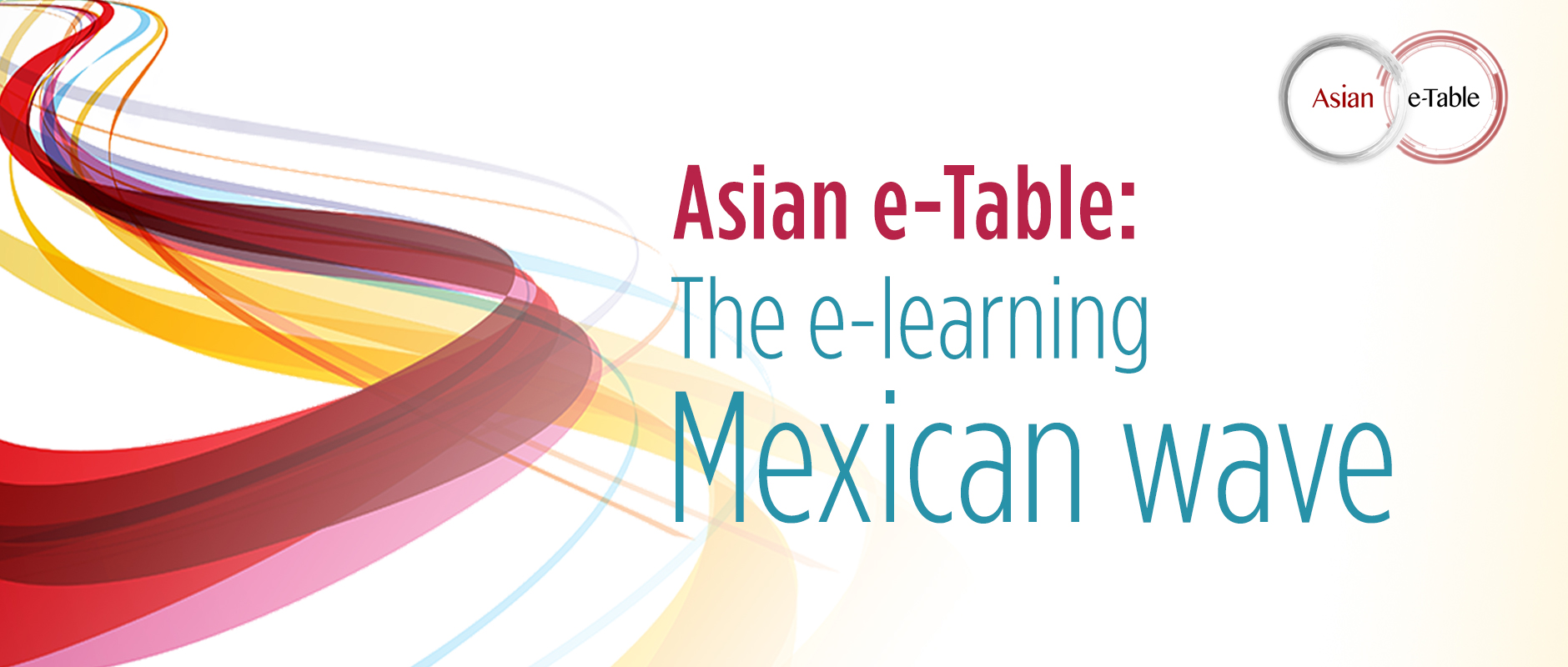 Prologue: Initiating a large scale collaboration is not much different from starting a Mexican wave – grab the people around you, gather a concerted effort to do something exciting and let others pick up the momentum.
The 2nd annual Asian e-Table was held on May 12-13. We joined hands again with e-learning advocates from nine top-notch universities 1 in Asia to spark ideas for a common Asian position so as to create a bigger impact in the region.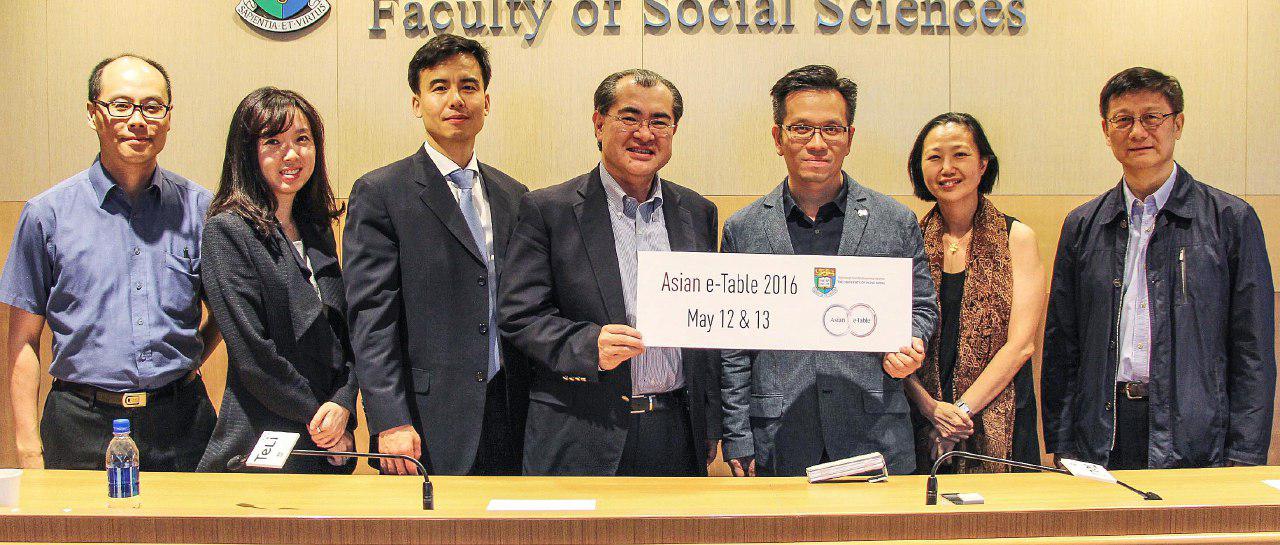 [From left to right] Professor Roger CHENG (HKUST), Ms Helie KIM (YU), Professor Joon HEO (YU), Professor Toru IIYOSHI (KU), Professor Ricky KWOK (HKU), Dr. Huang Hoon CHNG (NUS), Professor Xiaoming LI (PKU).

"Crowdsourcing" Contents – Internationalization at Home
Producing high quality contents require tremendous time and resources so why not make the most out of them? The Asian e-Table is looking to establish a common platform to pool the contents developed by all the institutions involved. Once this is achieved, we aim to develop a mechanism for credit transfer. Taking advantage of the Asian time zone, the platform could potentially serve as a synchronized virtual classroom where students can learn, collaborate and co-create with their overseas counterparts, right at home.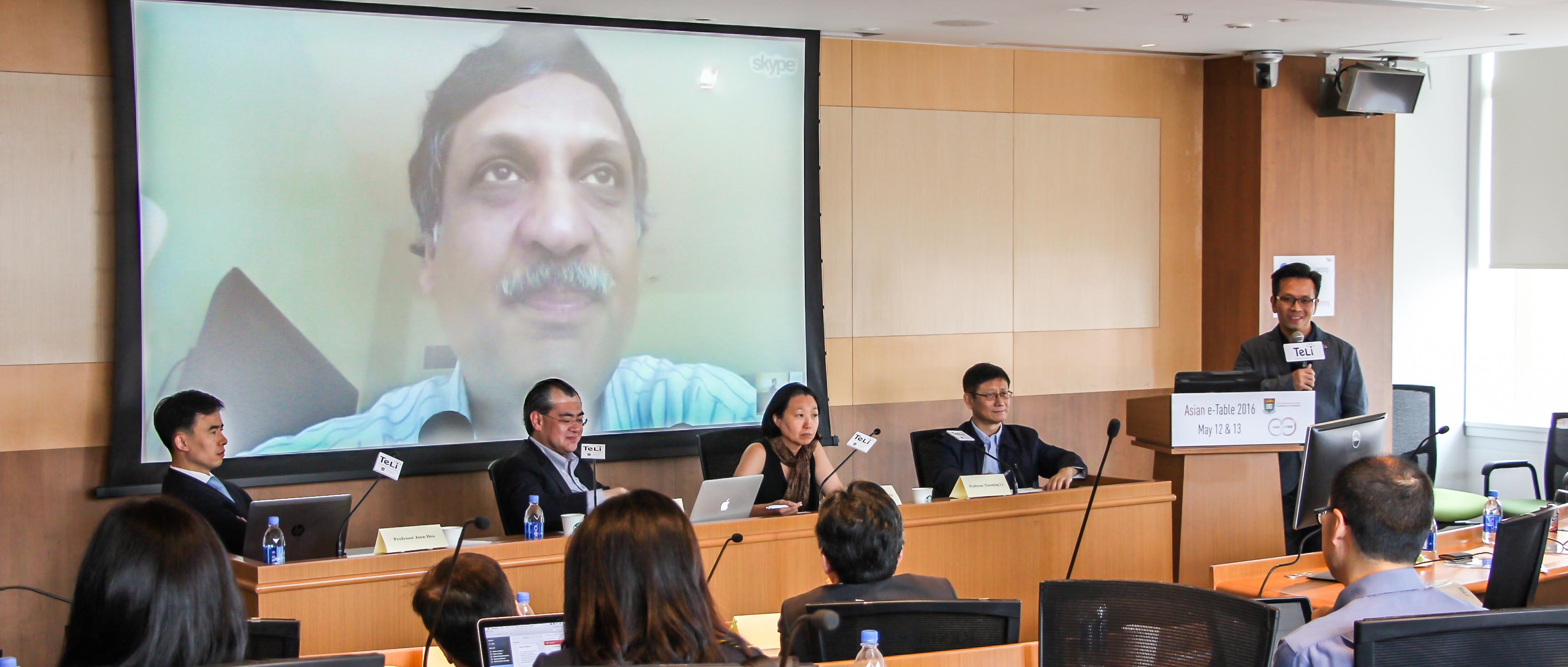 Incoming Skype call from Professor Anant AGARWAL, Chief Executive Officer, edX.
Regional (E-)Teaching Excellence Award
For e-learning material producers, one major source of frustration is the lack of awareness, support and acceptance by fellows. Therefore it is of crucial importance that recognition is given to teachers who are willing to adopt this new practice – and excel in doing so. The Asian e-Table is looking to launch a Regional (E-)Teaching Excellence Award to reward and promote excellence in e-teaching. It is also an effective way to celebrate achievements in e-learning, which can potentially evolve into communities of practice headed by the awardees. Making e-learning an "established" practice could be the way to sway more professors in, which means wider and better collaboration.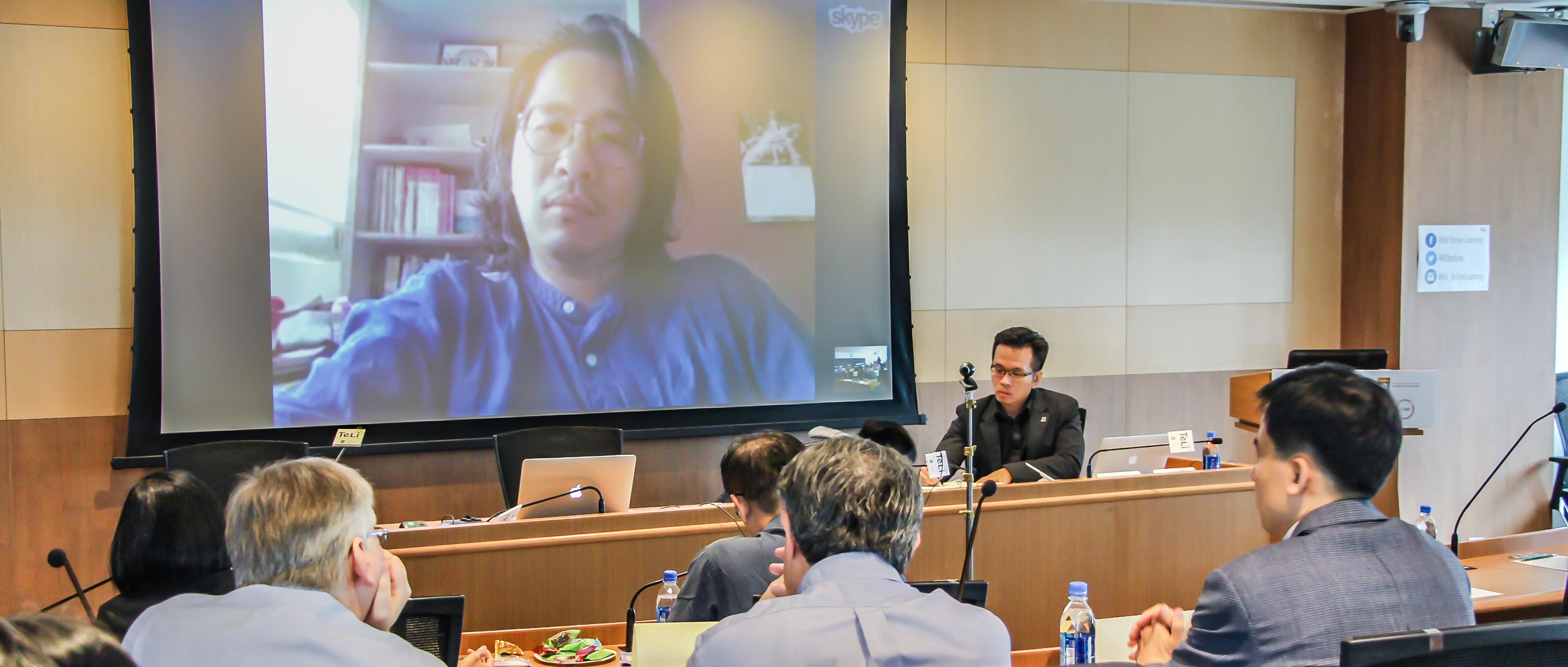 Incoming Skype call from Professor Benson YEH, Director of MOOC Program, National Taiwan University.
The big shot – Asian Consortium
With these new initiations, the Asian e-Table aims to create some buzz which could generate a more extensive wave of international e-learning collaboration. Our ultimate goal is to connect all the e-advocates in the region into an Asian Consortium. By benchmarking the quality of e-learning and associated parameters, and enhancing professional development and teacher training, we hope to turn e-learning into the new standard of learning.
---
1 Kyoto University, National Taiwan University, National University of Singapore, Peking University, The Chinese University of Hong Kong, The Hong Kong Polytechnic University, The University of Hong Kong, University of Science and Technology, with Yonsei University as a new member